Paris Saint-Germain
FC are a young club, well relatively speaking atleast, having been founded on 12 August, 1970 when Paris FC and Stade St. Germain merged to create a club which Parisians could call their very own. Even though it may have begun late, the French club still enjoys some unique honours among fellow French clubs, as it is the only team to have been the UEFA Team of the year from France. That came in 1998 when the Parisian club managed to win the UEFA Cup Winners' Cup and along with fierce rivals Marseille, are the only two French football clubs to have won a major European trophy.
In the 42 years of its existence, the club has managed to win the Ligue 1 just twice with the last victory coming in the 1993-94 season, pretty distant past if we might say so. Interestingly while it may not have won much, it was indeed the standard of consistency in France as PSG is the only club to have never been relegated from Ligue 1, the top tier of French football. This is quite an achievement as they have been there since 1974.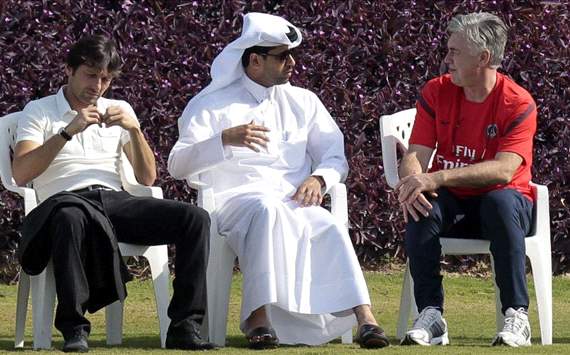 Can the Sheikh Shake It Up?
The 'Le Parisiens' as they are called, went through a relative trophy drought in recent memory having been also-rans in the league dominated by the likes of Lyon and Marseille. They did win the Coupe de la France in the 2009-10 season but then that was a flash in the pan. However the French club was bang on in the centre of attention in 2011 when the Qatar Investment Authority (QIA) took over its majority ownership and its Chief, Nasir Al-Khelaifi promised to inject €100m into the club as its transfer kitty to attract the best talent in the world. And they did manage to end their season on a strong note, finishing second behind the unfancied Montpellier. Well this was certainly a step..in fact quite a few steps above their finishing 13th only a couple of seasons ago.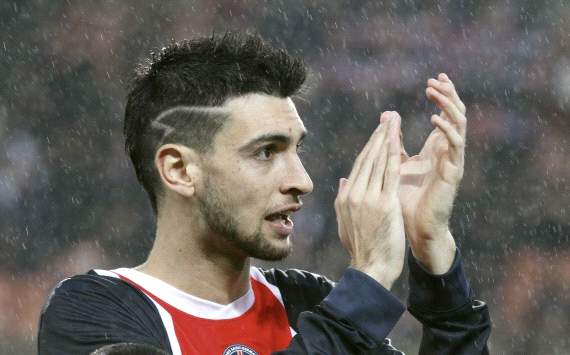 Javier Pastore: The New South American Zidane?
It was not just small talk however and in the 2011-12 summer transfer market, PSG spent a combined €108 million in buying players like
Jeremy Menez
and
Javier Pastore
, with the Argentine costing them a whooping €43 million himself. With the winter capture of someone who is more valuable than a player, a certain
Carlo Ancelotti
who will certainly be the man to take PSG to the heights its owners and fans want it to achieve. An astute tactician and a proven winner with several top tier clubs in the world, Ancelotti has certainly weaved his magic and though he could not take them to the summit, he came mighty close in just half a season.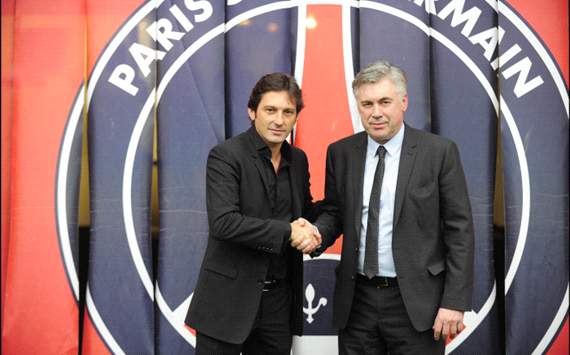 Hiring Ancelotti is a move in the right direction
Chelsea has won the FA Cup and are the reigning champions of Europe while Manchester City has captured the English crown from the jaws of bitter rivals, United. PSG has done none of the above. Yet PSG draws comparisons with these clubs due to the sudden influx of cash that it has received. Although, in the beginning of the season, the 'Le Parisiens' had been linked with a clutch of players, they looked no closer to signing any of them. Their fortunes have taken a turn for the better especially after they captured the signature of Napoli superstar, the Argentine
Ezequiel Lavezzi.
This sent out a strong signal, especially since Lavezzi was one of the most sought out names in Europe. What this meant was that a world class player thought that the Parisian club was an ideal destination which matched his level of ambition. This was made clear in what Lavezzi said on joining.
"I have the opportunity here to express myself at a club that's on the rise and that will continue to make steps forward. I have the chance to win titles here and I want to play a part in future successes
.
"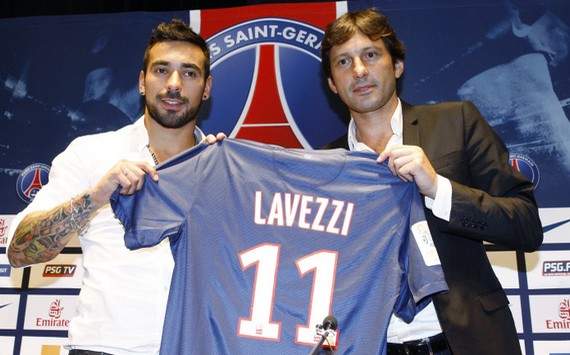 Lavezzi's signing proves that PSG are on the rise
Indeed this marked the beginning of PSG's resurgence in the transfer dealings as AC Milan's
Thiago Silva
has
already joined the bandwagon
and Zlatan Ibrahimovic
too is well on the way
with only the personal terms to be agreed. Leave out the fact that Milan are selling their best players and focus on why these two superstars whom any club would love to have on their roster have decided to make this move fraught with risk.
Why should a player join PSG? It has failed to win the French Ligue 1 in spite of the massive or what some would call a ridiculous injection of cash. Neither does it have a history filled with trophies or silverware. The easy answer will be money. However the answer lies probably deeper than that. It is the same when Samir Nasri chose to join Manchester City and not their more decorated rivals. It was because he wanted to make a name for himself and bring back glory years to a club long starved of success. In the process he would not join the long line of legends at a club, but he would be carving out a new position of power among football watchers and fans alike.
"I want to be part of history. Manchester did not win the title for 40 years. It is a big achievement if we can do it. United win the title every two or three years. I preferred to be part of history rather than just one simple player in the squad."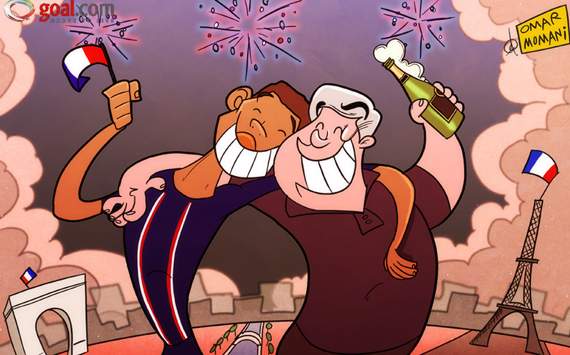 With Thiago Silva signed and Ibra on the way, PSG look formidable
Even with a star studded squad, it took Roman Abramovich all of 9 years to taste European success. Even Sheikh Mansour with all his billions could only watch Manchester City crash out of the Champions League group stages in spite of assembling a group of superstars. Football, unlike most other sports, is more about team work than individual brilliance as Chelsea have shown this season by becoming European champions when an aging team rallied around each other to give Roman his all elusive European Cup.
Thus it will be up to master Italian tactician, Ancelotti to mould the bunch of superstars that has been hastily assembled for him into a fully functioning and tactically astute team. If he manages to do so, he certainly does have the means to challenge for Europe and easily win the league. The new faces combined with the salaries that they will command might also bring in unrest among the already existing players. That is certainly an aspect that Ancelotti has to be well aware of, and use his man management skills to quell, before things go spiralling out of hand.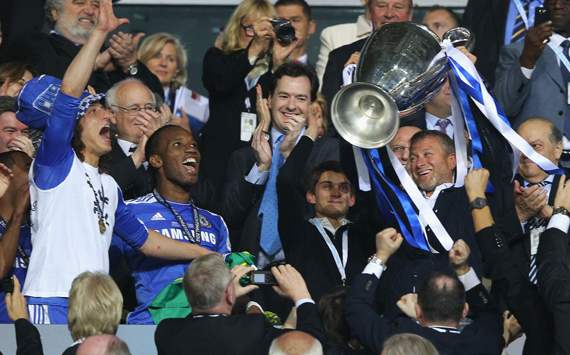 First Lesson: Don't emulate Roman's impatience
However, Al-Khelaifi must not act in haste and best leave footballing matters to professionals. He must be patient and not fire managers at will, like the whimsical Abramovich. Who knows what more Chelsea could have achieved had Jose Mourinho or Ancelotti himself been given more time. After the phase of buying players, he should look to allow the players to settle down.
With no apparent history to live up to, PSG can indeed rock the powers of European football. They could carve a name for themselves along with City and Chelsea, by breaking the hegemony of the traditional European elite.
Follow Kaustav Bera on

Do you think that PSG can win the Champions League? Or will they fall like Manchester City?
How do you stay up to date with football when on the move? With http://m.goal.com – your best source for mobile coverage of the beautiful game.