With a lot of core group players departing, AC Milan are already facing a challenge even before the season's starting. They desperately need to "put" together a challenging team.
Last Season's Performance

Serie A: 2nd

UEFA Champions League: Quarterfinals

Coppa Italia: Semifinals

Positions that need reinforcements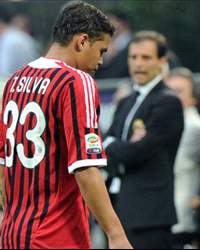 Leaving the sinking ship?
AC Milan are in a rut this season. They have lost far too many players from their core group that they now have to build the squad all over again. Money has been the "villain" for Milan as huge offers for star players have always left them crippled lately. The defense has been demolished with the departures of Alessandro Nesta, Gianluca Zambrotta, Massimo Oddo (who was on loan to Lecce last season) and possibly Thiago Silva. Milan must sign an excellent centre back to atleast shore up the defense and can guide the other new comers. Ignazio Abate and Luca Antonini are doing a good job on the flanks but they'll need to be provided with some sort of back up. Phillippe Mexes must shoulder more of the burden now.
The midfield hasn't been battered as much as the defense but the departures of Rino Gattuso, Clarence Seedorf and Mark van Bommel can allow much younger legs to take over now. Riccardo Montolivo along with Massimo Ambrosini and Alberto Nocerino will make a lively partnership in the middle of the park. Urby Emanuelson, Mathieu Flamini, Prince Boateng and Sulley Muntari will also be very useful throughout the whole season. All eyes will be on Montolivo as he will be required to step up and deliver quickly. Boateng will also be expected to shine from the start.
With the likely departure of Zlatan Ibrahimovic, Alexandre Pato will have another chance to prove his worth. He'll need to perform for the club if he is to rise up the pecking order for the Brazilian national team. Antonio Cassano, Robinho and Stephan El Shaarawy will provide enough depth for Milan as they all can come on and play a crucial part.
AC Milan have already signed Stephan El Shaarawy, Sulley Muntari, Michelangelo Albertazzi, Riccardo Montolivo, Francisco Acerbi, Bakaye Traore and Kevin Constant.
Edin Dzeko is rumoured to be on Milan's list as a possible replacement for Zlatan Ibrahimovic. Dzeko is also a target for Bavarian giants Bayern Munich. The City man seems to be unsettled at the moment and could move to either club.
Andy Carroll is admired by Silvio Berlusconi's son and that might prompt Milan to inquire about the unsettled stiker's situation at Liverpool.
Mattia Destro is being chased by a host of Serie A clubs and AC Milan are no different. They'll want to recruit a young striker who can serve them for a longer time.
Greece's Kyriakos Papadopoulos is being courted by Milan as a possible replacement for Thiago Silva. The Greek central defender had a good outing in the Euros and his brilliant performances for Schalke 04 have caught Milan's eye.
Manchester City's Aleksandr Kolarov is another defender rumoured to be on Milan's shopping list. The City man has seen himself drop down the pecking order behind Gael Clichy and could fancy a move to Milan who require a left back to assist Luca Antonini but the transfer seems to have stalled at the moment.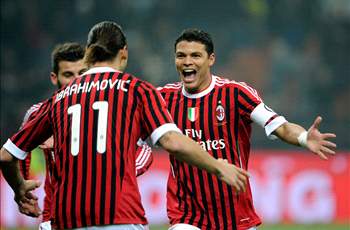 AC Milan have already sold or released Alessandro Nesta, Mark van Bommel, Massimo Oddo, Gianluca Zambrotta, Clarence Seedorf, Rino Gattuso, Filippo Inzaghi, Alexander Merkel and Flavio Roma.
Milan fans will be in shock to hear Berlusconi announce the acceptance of PSG's mega offer for two of their best players. Thiago Silva and Zlatan Ibrahimovic are likely to join PSG and if things work out, then Milan will lose two of their key players. The Brazilian defender was close to a move to PSG earlier with Berlusconi pulling the plug at the last moment but now things are different and the "stakes" are high.
Midfielder Alberto Aquilani might return to Liverpool after his loan spell. It looks like Liverpool need him more than Milan do. With the arrival of Montolivo, Aquilani wouldn't have been preferred over his fellow countryman.

GOALKEEPER

Christian Abbiati
(Marco Amelia)

RIGHT-BACK

CENTRE BACK

CENTRE BACK

LEFT-BACK


Ignazio Ibate
(Danielle Bonera)


Phillipe Mexes
(Mario Yepes)

Papadopoulos?
(Francisco Acerbi)


Luca Antonini
(Aleksandr Kolarov?)
RIGHT MIDFIELD

CENTRE MIDFIELD
LEFT MIDFIELD


Riccardo Montolivo
(Sulley Muntari)


Massimo Ambrosini
(Mathieu Flamini)

Nocerino
(Bakaye Traore)

ATTACKING MIDFIELD


Kevin Prince Boateng
(Emanuelson)
RIGHT STRIKER

LEFT STRIKER


Antonio Cassano
(Edin Dzeko?)

Alexandre Pato
(El Sharaawy/Robinho)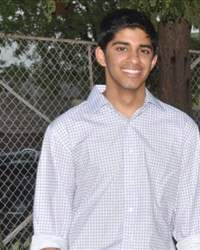 Suraj Bhuva
Defense needs to be reinforced especially since Nesta is gone and there are rumours of Thiago Silva moving to PSG. I think Abate has made his mark on the right back position but once again the left back position is really weak. I think Didac Vila can make a mark on the left back position if he gets the opportunity. If Silva leaves, Milan will be conceding goals left and right and center.

The midfield got Montolivo which was a good acquisition. KP Boateng needs to stay as his contribution is invaluable to the team. I think they need some options out wide to spread the width especially since they won't get a lot of overlapping runs from the left back position. Maybe another holding defender would be helpful to them. Montolivo and Nocerino can form a good partnership in midfield.

If Ibra leaves, Milan must get Dzeko from Man City. I think a Dzeko-Pato-Robinho partnership can work well and would be something I would like to see.
Romeet Kadam: I think Milan need a couple of wingers so that they can use the width of the pitch. Maybe a Nani or Milos Krasic can help a lot. Losing Ibrahimovic and Thiago Silva seems certain but nonetheless we can be a strong side if we buy Dzeko or Tevez in attack and an upcoming centre-back like Dede.
Who do you think AC Milan should sign this summer? Share your thoughts with us below.

How do you stay up to date with football when on the move? With http://m.goal.com – your best source for mobile coverage of the beautiful game.