Last Season's Performance



Premier League: 3rd

UEFA Champions League: Round of 16

FA Cup: Fifth round

Carling Cup: Quarterfinals
Positions that need reinforcements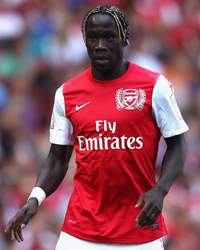 Sagna could be out till mid-November

Goalkeepers: Lukasz Fabianski is almost set to leave the Emirates this season, with Manuel Almunia already been released. Hugo Lloris has been linked to a move to the London club but given the fairly solid performances of Szczesny last season, the move isn't particularly necessary. However, the fans would welcome a goalkeeper of Lloris's stature anyway.
Defenders: Arsenal have a fairly decent cover at the back four but with Sebastien Squillaci likely to leave along with Johan Djourou, Arsenal might ideally look for a new signing. However, the likes of Kyle Bartley or Ignasi Miquel might well be eased into the first team this season.
Bacary Sagna is however, likely to be out till November due to injury, so the young Carl Jenkinson might have a task in hand at the right back position, come August.
Midfielders: A need for a solid defensive midfielder to sheild the defense has been much sought after at Arsenal. Yann M'Vila has been strongly linked to a move to Arsenal and would be a vital cog in the Arsenal machinery, if indeed he makes the move. The transfer will further allow Alex Song to play with more freedom with his forward forays.
Jack Wilshere and Mikel Arteta are likely to play a major role in the centre of midfield.


Slightly higher up the field, Arsenal could do well with an attacking midfielder. With Tomas Rosicky in his 30s and Aaron Ramsey still to settle in, there is a scope of improvement in this department. Clint Dempsey has been faintly linked with the Gunners.
Forwards: Olivier Giroud and Lukas Podolski were roped in the summer to assist Robin Van Persie in attack. However, as it stands, Arsenal's efforts haven't quite been acknowledged by the Dutchman, as he prepares himself to move on to greener pastures. Persie's reluctance to sign a contract means he is very likely to be sold this summer, before the final year of his Arsenal contract ends, which also means the Gunners might have to look for yet another forward in the market.

Olivier Giroud and Lukas Podolski have already moved to the Emirates this season from Montepellier and FC Koln respectively.

Lyon's Hugo Lloris has been strongly linked with the Gunners and the move it seems might materialize.
Yann M'Vila, as mentioned earlier, is thought to be a top Arsenal target. Meanwhile, they are also tracking the progress of Haras El Hodood leftback Milo.

Nikita Jelavic and Robert Lewandowski are too presumed to be Arsenal's targets, following Van Persie's statement of intent.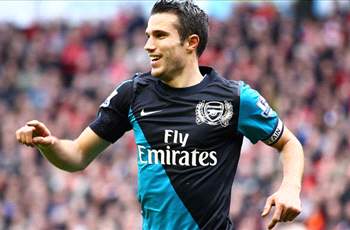 Departed : Joel Campbell, Denilson (on loan) and Oguzhan Ozyakup have already moved to Real Betis, Sao Paulo and Besiktas respectively. Manuel Almunia has been already released by the club.

Goalkeeper Fabianski is likely to leave along with Squillaci and Djourou, who have been linked elsewhere.
The big speculation is of course of Robin Van Persie, who is being linked with the likes of Manchester City and Juventus.
Arsenal may also try to offload out of favour forwards Marouane Chamakh and Nicklas Bendtner, while few English clubs are also monitoring the contract situation of winger Theo Walcott.
GOALKEEPER

Wojciech Szczesny
(
who else?
)
RIGHT-BACK

CENTRE BACK

CENTRE BACK

LEFT-BACK


Bacary Sagna
(Carl Jenkinson)


Thomas Vermaelen
(Per Mertesacker)


Laurent Koscielny
(Djourou/Squillaci?)


Keiran Gibbs
(Andre Santos)

CENTRE MIDFIELD

CENTRE MIDFIELD


Jack Wilshere
(Abou Diaby)


Alex Song
(Emmanuel Frimpong)




ATTACKING MIDFIELD




Theo Walcott
(Alex-Oxlade Chamberlain)



Mikel Arteta
(Aaron Ramsey)


Lukas Podolski
(Gervinho)
CENTRE FORWARD

Olivier Giroud
(Robin Van Persie/Chamakh?)

*The best possible formation provided Van Persie leaves and there is no further addition into the team (Injury issues overlooked)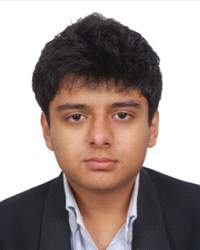 Abhinav Kini
Which AM do Arsenal need? Some Arsenal fans want Dembele, others want Dempsey who is experienced, a goalscorer, has a top attitude on and off the pitch and is very marketable. While some are also rooting for the likes of Gourcuff, Holtby, Draxler and Dzagoev. I'd prefer Dembele as he's 24, a very good dribbler and technical player with lots of potential or Gourcuff as he's a brilliant player who under Wenger can get back to his best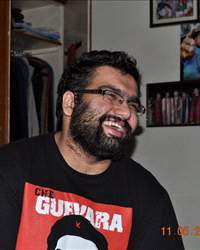 Shubhanshu Chawla
If Arsenal are unable to get a CDM, like M'Villa (who's perfect in that role, physical, good tackler, shields the back 4 brilliantly, doesn't foray forward to often), then the solution for Arsenal's defensive problems may be a CAM(In the mould of Dempsey, or personal choice, Gourcuff). Last season in the absence of Wilshere and Diaby, all the attacking work and the creativity was left to Arteta. That forced Song, to foray forward more often than the defense would prefer, leaving us napping on counters at the back. Now if we miss Wilshere or Rozza or Daby again, all the pressure would be on Arteta agan. So get a good CAM, and this ensures Song doesnt have to run forward to assist. He's been a good CDM, and so the absence of a M'villa like signing is nullified.
Follow Debjit Lahiri on

Who do you think Arsenal should sign this summer? Share your thoughts with us below.