Last Season's Performance



Premier League: Runners-up

UEFA Champions League: Group stage exit

FA Cup: Fourth round

League Cup : Fifth round
Positions that need reinforcements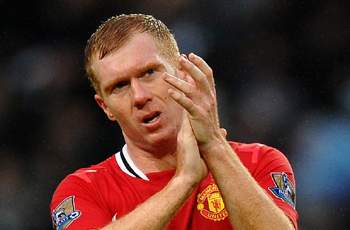 T
he a
ging Pa
ul Scholes needs support in the mi
ddle of the park
Manchester United's play last season was sluggish and lacked a cutting edge. That is largely down to their lack of creativity in midfield. It's a problem that needs to be addressed immediately although it has been to a certain extent with the signings of Shinji Kagawa and Nick Powell. However, the duo are attacking midfielders and operate in the final third for the most part. Paul Scholes' return from retirement brought about an instant change in United's play but it was still evident that the midfield maestro lacked support in that department. Furthermore, Scholes couldn't feature in every game and the Red Devils were found wanting for ideas in his absence. Many will argue that the incredible start to the season aided by the midfield pairing of Tom Cleverley and Anderson saw United play some expansive football which may have continued if it wasn't for injuries. Yes, they did play fluid football at the time but it was naive as well and they got away with it for a while. While they managed to score plenty of goals, they conceded a fair few of them as well and David De Gea had made the most saves in the Premier League in the first couple of months. The young side attacked freely but carelessly and never controlled games like someone in the mould of Scholes would. A good playmaker is not just someone who executes the killer pass but also someone who spreads play and avoids making a loose pass that may cost his side possession of the ball. That is exactly the kind of player that Sir Alex is desperately in search of but he is seemingly crippled in the transfer market by the substantial debt inflicted on the club by the Glazer family. Patrice Evra's lacklustre performances at left-back last season indicates that a replacement is due. With Fabio da Silva spending a season on loan to Queens Park Rangers and Ezekiel Fryers has opting to sign for Totteham, it's clear that the recruitment of a left-back is of high priority. On a slightly less desperate front, the acquisition of a quality striker would also be welcomed. Michael Owen has already been released and Dimitar Berbatov is looking for a move away as well which leaves Wayne Rooney as the most experienced striker at Old Trafford ahead of Javier Hernandez and Danny Welbeck.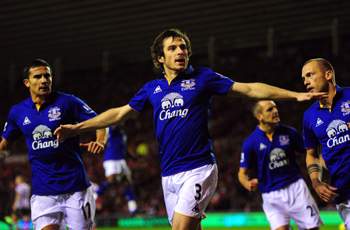 After Luka Modric agreed terms with Real Madrid, Manchester United have seemed to have turned their attention to Joao Moutinho. The FC Porto has the technical ability to improve United's midfield unit and showed with Portugal during Euro 2012 that he has the energy and work ethic to go along.
Stramaccioni recently declared that no Inter Milan player is indispensable including Wesley Sneijder. Sir Alex has been a long-time admirer of the playmaker and he would be the ideal replacement for Paul Scholes but after failing to sign him last summer after negotiations dragged on, it's not clear whether United will be willing to go through the process again.

Moussa Dembele has also been linked with a move to Old Trafford. The Fulham man impressed last season while proving that he can operate in a central midfield position in addition to his more familiar role of attacking midfielder.
Nicolas Gaitan's agent claimed that his client would like to play for United. However, nothing transpired and the trail has gone cold of late.
Leighton Baines is the standout favourite to make the left-back position his own at Old Trafford but a disagreement over the transfer fee between United and Everton has proved to be the stumbling block. Chances of United striking a deal for the 27 year old remain high.

Robert Lewandowski has been linked with the Old Trafford outfit this summer and inspite of Dortmund's insistence that he will not be leaving, the deal is not believed to be off the table.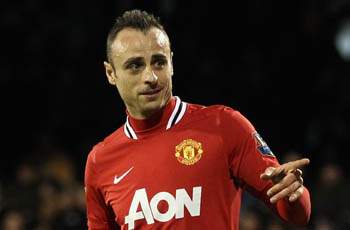 Departed : Michael Owen has already been released by the club while Park Ji Sung has been sold to QPR. Fabio has departed on loan as well.
Dimitar Berbatov seems to be heading for the exit with Paris Saint-Germain being the favourites to acquire his services.
Anderson is suggested to be surplus to requirements at United following the midfielder's failure to meet expectations. AC Milan and Inter Milan are touted to battle for his signature while a return to Portugal is also on the cards with Benfica being the interested party.
Nani is currently in talks with the club over a new deal but has already turned down their first offer. If an agreement cannot be reached, he will is likely to leave the club and Juventus have shown an interested along with a few other clubs.


GOALKEEPER

David de Gea
RIGHT-BACK

CENTRE BACK

CENTRE BACK

LEFT-BACK


Phil Jones
(Rafael da Silva)


Rio Ferdinand
(Chris Smalling)

Nemanja Vidic
(Jonny Evans)


Patrice Evra
(Leighton Baines?)
CENTRE MIDFIELD

CENTRE MIDFIELD


Michael Carrick
(Tom Cleverley)


Paul Scholes
(Joao Moutinho?)
RIGHT WING

ATTACKING MIDFIELD

LEFT WING


Antonio Valencia
(Nani)

Shinji Kagawa
(Nick Powell)


Ashley Young
(Nicolas Gaitan?)
CENTRE FORWARD

Wayne Rooney
(Danny Welbeck)

Berchman Mathews

I would still love to see Wesley Sneijder at Old Trafford. He is the ideal playmaker and will give United's midfield exactly what it needs. We failed to sign him last summer after a long transfer saga but Inter Milan are in a tough spot financially and should be willing to sell. Another quality striker would also be welcomed with the likes of Hernandez and Welbeck still learning their trade.
Macklin Lacerda

I'm delighted for the Kagawa signing. If we use him right, in a 4-2-3-1, for instance, I think it's a step in the right direction. Who else do we need? A couple of great central midfielders, one at least. And a left back to cover for Evra, who I think has become complacent due to no one else vying for that spot, as well as jaded, playing week in, week out. We've been linked with Baines, but I think we could do better. Bayern's David Alaba, for me, but I don't see them selling. On the central midfield front, I hear we've been linked with Moutinho. I'd be happy with him. Modric would be my ideal choice, though. A class act.
Who do you think Manchester United should sign this summer? Share your thoughts with us below.
How do you stay up to date with football when on the move? With http://m.goal.com – your best source for mobile coverage of the beautiful game.