Aditya Bajaj opines that the lack of transfer activity on the part of the Rossoneri would come to hurt the Serie A giants this season...
Picture this - A spoilt business man, who has spent freely, lived like a prince for ages and has made sure his baby is only clad with expensive tailor made designer suits that hugs its body inch by inch making it 'the object of envy' at every event it is invited to. Decades have gone by, he still spends freely and his baby is still invited to all the events it was always a part of - only the expensive suits have given way to the more affordable and makeshift rental tuxedos. What next for the baby, you ask? Well, the smart ones can pretty much answer that for themselves.
It shouldn't be hard for a Milan fan or even an ardent Italian football follower to relate to this anecdote, for the business man in question is the former Italian Prime Minister Silvio Berlusconi and AC Milan, his baby. Having bought the club in 1986, when it was on the brink of descending into the history books, Berlusconi over the years has rightfully taught Milan fans how to dream bringing in one superstar after another, from Marco Van Basten to Zlatan Ibrahimovic helping the red half of the city to countless number of trophies making the club the most successful team in terms of international success in the world. For that he cannot and should not be criticized. But what has happened over the past few summers, barring the one in 2010, is unpardonable to say the least.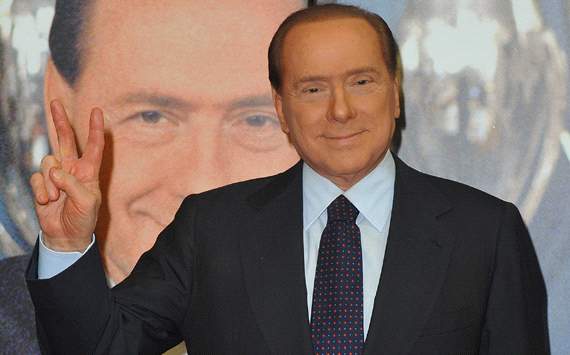 What has happened to the openhanded Berlusconi?
For a club with a history of attracting big names from the football arena, it is highly shameful to resort to the tradition of letting go of their very best , and settling for either players well past their sell by dates and available for free or the ones available on season long loans. You can only feel sorry for the fans who were fooled into believing that the club was getting back to where it belonged when in 2010 Adriano Galliani gifted them with two big name signings in Zlatan Ibrahimovic and Robinho right on the last day of the summer transfer market.
Milan were deservedly crowned the champions of Italy, and it looked as though the club would only move forward from there on. But come the summer of 2011, and in came the new transfer policy of signing players only available for free or on loan. The club may have done exceptionally well on the pitch, but the message was out that financially they were on the verge of hitting an all-time low, well something that's been made official this summer.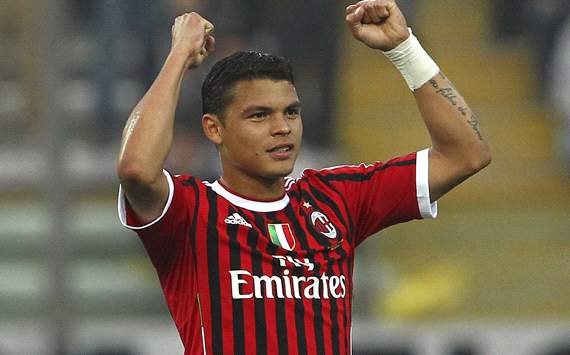 Is keeping Thiago Silva to be Milan's only achievement?
While the world was busy enjoying the Euros, Milan somehow found a way to get hold of everyone's attention albeit for the wrong reasons. Following an offer worth 46m euros from Paris St. Germain, both Berlusconi and Galliani had more or less confirmed that Thiago Silva, the defensive rock of the team, would be heading to the French capital in order to rescue the club from a financial meltdown and eventually balance their account books which would enable them to buy players for the forthcoming season. But just like in 2009, when he had pulled the plug on a high value transfer saga involving the then rossoneri hero Kaka and Manchester City, Berlusconi did the same this time around pulling out in the last minute only to be revered back home as a hero. Thiago Silva was offered a new and improved contract which would keep him at the Via Turati until 2017, and the fans could finally turn their attention to the gala in Poland and Ukraine, oblivious to the fact that maybe they were just played into believing something that definitely wasn't as it seemed.
Just a few days back Galliani announced that Milan's transfer market was closed stating that with the acquisition of 5 players acquired for less than 5m euros, they were numerically complete in every position and ready for the next season, with Thiago Silva's extension ridiculously their biggest signing of the season. The irony here is that while Milan have closed their transfer market or the Mercato as it is more traditionally called in Italy, it has only just been opened officially in Europe with two months to go until the 31st of August. Is it too hard then to predict that maybe the whole transfer saga revolving around Thiago Silva was just a ploy to lead the fans and the players alike into believing that retaining him should be considered as a big signing in itself, and that they should be thankful to 'Signore Berlusconi' who has been brave enough to once again turn down a big money offer to save the club? Well, it's wrong to speculate as we shall never know the truth, but what we know for sure is that another cheapskate transfer market by Milan this summer will only mark the beginning of the end for the club taking into account the high transfer activities by direct rivals like Juventus and Inter. If Galliani believes that he could dethrone Juventus with the current squad, he is only fooling himself but not the fans.
Meanwhile Juventus have been ever so busy in the transfer market!
With the signings of players like Lucio, Kwadwo Asamoah, Mauricio Isla and Sebastian Giovinco, all Juventus have to do is sign a quality striker to lead the line and they will have assembled a squad that will be aiming to go all the way not only in Italy but also in Europe this season. With Van Persie having rejected a contract extension at Arsenal they are reportedly the frontrunners for his signature which if at all happens, will only spell doom for the rossoneri who have settled for the likes of Bacary Traore, Kevin Constant, Franceso Acerbi and Ricardo Montolivo, with the latter being the only decent signing that too if he somehow replicates his form from the Euros.
Even their neighbours, Inter, who are arguably going through a similar or even worse crisis financially have made the right strides having signed a goalkeeper in Samir Handonovic, a defender in Matias Silvestre, a midfielder in Fredy Guarin and a forward in Rodrigo Palacio who was in top form for Genoa last season, all this considering they only have the Serie A and the low key Europa League to compete in next season.
Having released all the veterans last season, Milan are lacking in experience maybe for the first time in decades. Only improving in quantity and not in quality is not something that you expect of a transfer Guru as clever as Adriano Galliani often regarded as one of the bests in the world. They are still three players short into getting back to the world class side they used to be and it's been the same since last year. Apart from Antonio Nocerino, none of the other new signings could stamp their authority in the squad in the year gone by and this season may seem to be no different.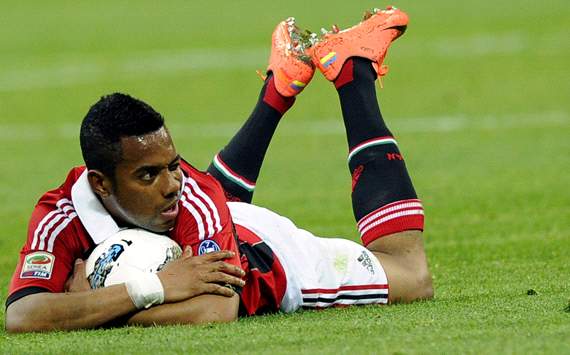 Robinho should be offloaded immediately
Its high time they let go of Robinho who has had nothing but a below average season, and with Santos reportedly interested in bringing him back, one would expect Galliani to wield his wand to bring in Henrique Ganso in a part exchange deal which would do the club a world of good both in terms of finance and quality. Alexandre Pato may have declared himself fit once again, but how often have we heard the same from him only to see him get back to the treatment table midway through the season for spells so long, one can't help but wonder if he's anything more than Barbara Berlusconi's boyfriend on a 4 million euros payroll.
That's quite a major drop for a player his age, and if Milan are to even dream of a more consistent strike partnership of Carlos Tevez and Zlatan Ibrahimovic, they have to let go of him, regardless of the fact that he is undoubtedly one of the most wondrous striking talent in the world.
With fellow Argentines Javier Zanetti, Esteban Cambiasso, Diego Milito and Walter Samuel to name a few residing in the same city, although representing Inter, Carlos Tevez would have no problems settling in at Milan with homesickness being one of the main reasons for his instability at Manchester. That he had agreed personal terms with Milan back in January only highlights the fact the only impediment in his transfer was the fee, City demanded. The sale of Robinho and Pato will not only help Milan find the necessary funds they have been trying so hard to raise and help them galvanize an already powerful strike force consisting of Ibrahimovic, Cassano and Boateng but will leave them with enough funds to buy a creative midfielder and a powerful left back, a slot that's been their weakness ever since the departure of veterans like Serginho, Jankulovski and the great Paolo Maldini.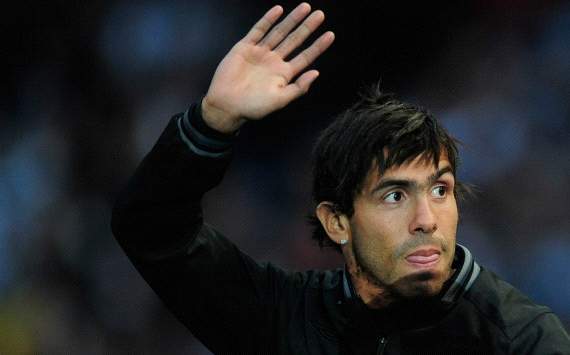 Tevez should be signed immediately by Milan
It would obviously be wrong to criticize Silvio Berlusconi and Adriano Galliani for the financial turmoil which has engulfed the whole of Europe but fooling the fans with incidents like the one involving Thiago Silva and calling it quits in the market so early in the summer is something that should be highly condemned as it spells nothing but doom for the club. Progressing as far as possible in the Champions League will help the club immensely in terms of finance, and if Galliani is anything but serious about his words, even getting through the group stages of the elite competition might prove to be an endeavouring task.
One can only hope that Uncle Fester is only trying to fend of suitors over potential transfer targets, just like in 2010, by declaring a closed Mercato only to pull off a coup toward the deadline day. What will happen in the coming couple of months is not something we can predict, but if Milan are really serious about closing the market so soon, expect Juventus to prevail this season without any competition. Besides, didn't we hear Zlatan Ibrahimovic voice his concerns over the need for top players at the club which otherwise could force him to jump ships? Well going by their current transfer policy, after Thiago Silva, Milan might just have identified their new summer target.

What do YOU think? With Galliani reassuring fans that Milan have a complete team, do you think AC Milan are right in not looking to sign anyone?
How do you stay up to date with football when on the move? With http://m.goal.com – your best source for mobile coverage of the beautiful game.