Goal.com asks the fans whether Van Persie's decision of not extending the contract was a right one.
It was this time last year that the much protracted Cesc Fabregas saga was drawing to an inevitable conclusion wherin he eventually joined his boyhood club Barcelona. Following his departure, Samir Nasri joined Manchester City in pursuit of silverware.
Arsenal
fans had to face the bitter truth that they were soon becoming a feeder club like Ajax.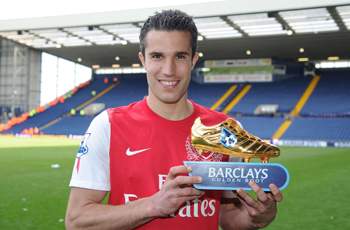 Will Robin Van Persie remain at Arsenal next season?
The same scenario seems to be unfolding once again. This time it is Arsenal's talisman Robin Van Persie. The prolific Dutch striker had scored 37 goals in the red and white outfit last season, reviving them from mid-table obscurity. Going into the last year of his contract,
Robin Van Persie
has put an end to all the rumours by saying, "I will not be extending my contract with Arsenal", thereby disappointed millions of Arsenal fans. The reason he gave, for this much anticipated announcement was that his views do not match the board's and the manager's when it comes to getting silverware.
Goal.com
asked the Gooners: Has Van Persie betrayed their trust by stating that he does not think they can win trophies with the strategy of Wenger and Gazidis? Let us take a look at what the fans have to say about it.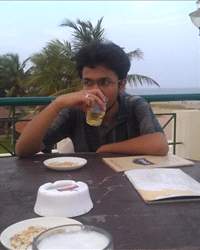 Debarshee Mitra
I don't have any problem with Robin. He gave us whatever he had. Even Henry left when he was 28 "to win more trophies" and this guy has hardly won any. Still, I just hope he stays for another season, cause despite of all the hatred in the air, Arsenal need him. If they are to win the league this year, he can help us achieve that and then leave after running down his contract I'm sure none of the fans would have any hard feelings. At 29, all we need is one more excellent season from him, and a trophy at the end of it. The slate will be wiped clean then and there.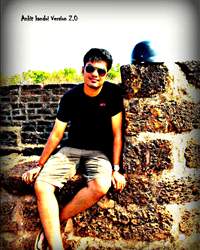 Ankit Kandoi
Yes, he betrayed the trust of the fans and Wenger had invested in him. If you remove last season you will hardly find RVP as a prime striker because he was always nursing some or the other injury and I think last to last year he was out for most of the season. Any team in the world would have sold a player like him who had not established himself and is fragile.
The last season he had was a great one. In my opinion he should have stayed back and fought rather than escaping. But you never know what is going on behind the doors. It will be interesting to see Wenger's comments on this as RVP has clearly stated the reason he is not extending contract is because of the strategies and support systems discussed in meeting with owners not having a big impact and if that is true, Arsenal seriously have a very big crisis on their heads as no player will look to continue if the management is looking to create profits and not reinvesting in team. Today its RVP, next season it will be Theo Walcott, then Jack Wishere. Arsenal right now really needs a player who can commit himself for life and build back the 'Invincibles', but for that management needs to support big time.
Shubhanshu Chawla
While some may feel RVP is justified to leave for trophies and money etc, I strongly disagree, on two counts. First he owes Arsenal and especially Arsene Wenger a lot. He's had the club stood by him during his injuries for seven years, and he has one good season and he's off?! This is totally unacceptable. Arsene Wenger said a week ago that he's stood by RVP all these times, and hoped that he would end his career at Arsenal. No self respecting Gooner will accept that.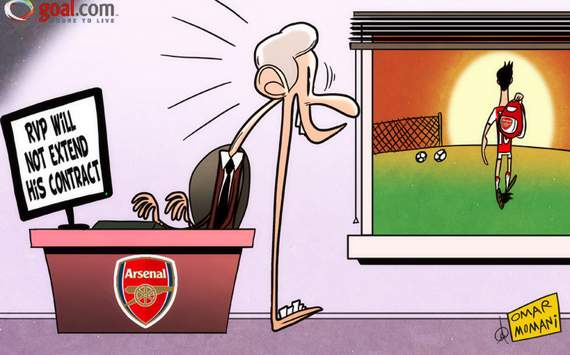 Toon: Wenger in shock as RVP drops contract bombshell

Secondly while some expected him to leave, the manner in which he did so was totally unacceptable. He realised probably only Juventus were interested, so independant of the club he issued a "come and get me" plea to other clubs. Utterly disrespectful and leaves the board helpless and may bring down his price down by
£
8-10 million, more damage to a self sustaining club.
He could have let the club silently continue negotiations with other clubs to get the best possible price. Unfortunately I have lost all respect for him. We hate those the most who we had loved the most. Thank you Mr. Persie, off you go now. Arsenal have never had a problem replacing strikers. We replaced Wright, Henry, Adebayor, Eduardo, and have replaced RVP already. As long as Wenger is there, sensible Gooners can sleep in peace. The Cannon on the Crest is more important than any player.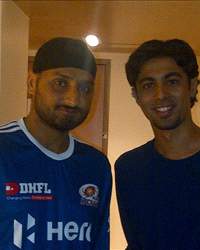 Nemat Shaikh
I don't think RVP owes Arsenal. He is a football player, and a good one. It is a professional decision and an understandable one. It's called personal growth. He does not see a glorious future at Arsenal and wants to move up and win some silverware. How can he be criticised for that, I don't know. It's Arsenal's own doing somewhere as they are not capable of holding on to their big players, some leave by choice and some are sold. As for people saying that he should repay Arsenal for sticking with him during his injuries, be under no illusion, if Arsenal had received a good offer, they would have sold RVP in a flash. It is because he was injury prone and not many clubs wanted to gamble, that he stayed. And it was a decision that benefited Arsenal that they showed patience with him. Because selling him would fetch nothing.
On the whole, RVP has all the right to choose not to extend his contract, join a bigger club (like he wants) without being called a mercenary or a disloyal Arsenal player.
Haruna
He can now see the road to another club. He is a gunner when he's out injured but just after one successful season he can now question Wenger's philosophy? Anyway, let him go. We don't need any heartless players like him. Note: If not for the departure of Nasri and Fabregas, we wouldn't have known the impact of Arteta to our club. We shall fill the gap. In Arsene I trust!
Akshay Mangal

He played one good season and has started black mailing the club. The exact same thing that Nasri did. It's better if he leaves. We don't want someone who doesn't have his heart in the club.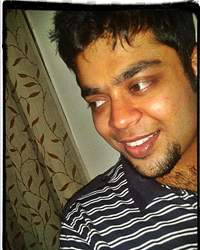 Kartik Garg


He has not betrayed. Somewhere he is right. He has been a part of Arsenal for 8 years now so he knows the club better than us.




Twitter community has its say
Sanket
You don't disrespect the club that has made you and also that pays your wages. Yes it is betrayal.
Jitesh
Surely he did . Remember all the time Wenger used to defend him when he was mastering to become a doctor and not playing.
Nishant
Betray won't be the right word as far as he does not leave. But I think he should stay for what the club has made him.