ANALYSIS

By Adwait Bhattacharya
Robin Van Persie has finally dropped the axe. He declared that he is not going to renew his contract with Arsenal and has given the clear indication to his fans that he is looking to move on to another club.
The last trophy won by Arsenal, an FA Cup, was way back in 2005 and since then the club has endured seven trophyless seasons. Van Persie is the latest in the line of Cesc Fabregas and Samir Nasri who decided to quit the North London side given that their frustration only grew with each passing season.
Several top players plied their trade for Arsenal before they decided to move elsewhere in their quest for trophies or being 'homesick'.
There's sufficient argument to support the claim that a better yield in trophies for Arsene Wenger's side would have been possible had a number of these players been retained longer than they were at Arsenal.
Goal.com takes a look at some of the key players who left Arsenal and whether or not they succeeded thereafter in their quest for more silverware.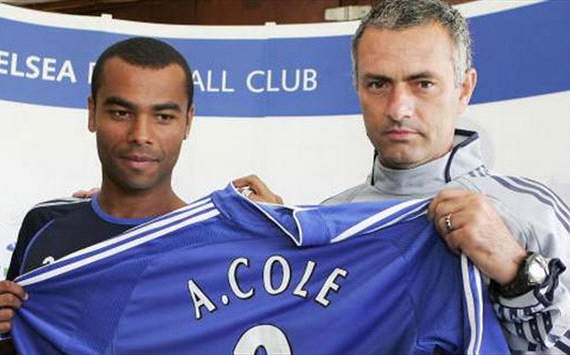 Ashley Cole: Joined Chelsea for £5 million, with William Gallas arriving in part-exchange, in July 2006.
Why did he leave? The defender fell out with Arsenal over wages. It was his claim at the time that Arsenal didn't value him according to his worth. But it doesn't take a rocket-science-brain to see how. Cole was furious at being offered only £55,000 a week. He 'snubbed' Arsenal in January 2005 and that resulted in an illegal meeting with Chelsea. He moved to Stamford Bridge a year later.
What happened next? He has had an outstanding career at Chelsea and has not decided to leave them since his move from Arsenal. His honours with Chelsea are as follows.
Premier League: 2009-2010
FA CUP: 2007,2009,2010,2012
League Cup: 2007
FA Community Shield: 2009
UEFA Champions League: 2012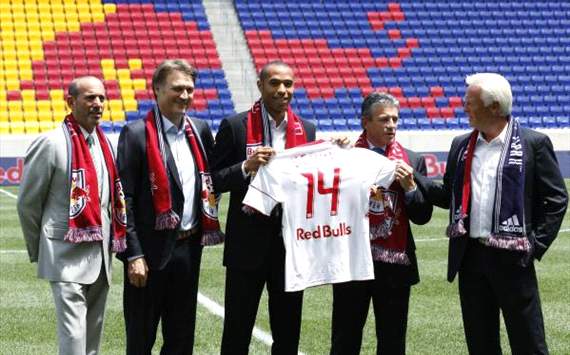 Thierry Henry: Joined Barcelona for £16.1 million in June 2007.
Age when he left: 29
Why did he leave? The French striker had been extremely close to quitting Arsenal the previous summer in 2006 only to vow to lead one more assault on the Champions League. Instead, he left in 2007 after the club's second consecutive trophyless season. It is said that one of the reasons that convinced Henry to move was because he wanted to win the Champions League, given that at Barcelona he had a more genuine chance to win. And so it became. Business-wise, it was a savvy move to let Henry go. Trophy-wise, a very bad idea for Arsenal.
What happened next? Henry helped Barcelona win the Champions League in 2009. He left Spain in July 2010 and now plays for New York Red Bulls. He returned for a loan spell of 3 months for Arsenal in the latter half of 2012 season. His honours after leaving Arsenal are:-
Barcelona
La Liga: 2008-2009,2009-2010
Copa del Rey: 2008-2009
Supercopa de Espana: 2009
UEFA Champions League: 2008-2009
UEFA Super Cup: 2009
FIFA Club World Cup: 2009
New York Red Bulls
MLS Eastern Conference: 2010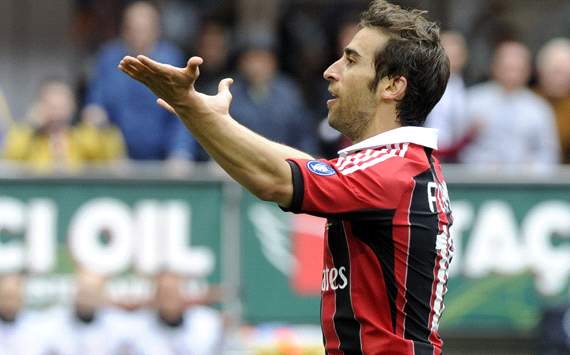 Mathieu Flamini: Joined AC Milan on a free transfer in July 2008.
Age when he left: 24
Why did he leave? The Bosman rule, which allows a player to leave a club for free after his contract expires, was the culprit here. Arsenal dithered over offering the French international, who had performed admirably in a holding midfield and a left back role, a new contract and Milan were more than willing to take advantage. The Italian side offered Flamini a contract worth €5.6 million per season and he duly signed. Flamini was one of those players tipped to have a great future at the club, and the manager was very roundly criticised by the anti-Wenger press and bloggers for letting the player go.
What happened next?
He was important to the AC Milan team in the 2010-11 season. Only a serious knee injury prevented him from being a regular starter. He made 20 appearances last season, and did indeed win the league with Milan, but many of these were as a substitute, as has been the case during his three years with the club. His honours with Milan are:
Serie A: 2010-2011
Supercopa Italiana: 2011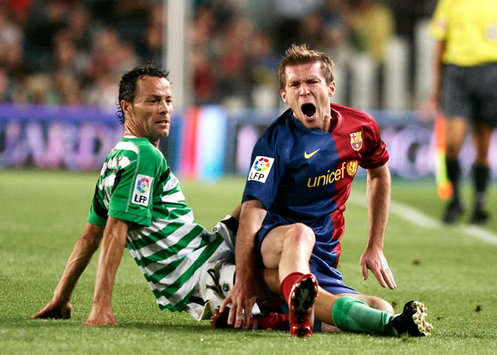 Aleksandr Hleb: Joined Barcelona for £11.8 million in July 2008.
Age when he left: 27
Why did he leave? The Belarus international made his name at Arsenal and he gave the club three good seasons and then essentially said "I'm Off". He said he had not settled in London and believed he would win more silverware at the Nou Camp. Arsenal did not fight to keep him. Hleb eventually bleated on about how he regrets the decision he made to move to Barcelona, probably hoping that Wenger will look to re-sign him.
What happened next? In his first year with the Catalan side the club won the treble, and Hleb started only five games. He didn't make the cut for the final 18 in the Champions League final against Manchester United in 2009. Subsequently he was loaned out to Stuttgart and Birmingham City. Currently on loan at Wolfsburg, he often talks about making it a permanent deal.
Barcelona
La Liga: 2008-2009
Copa del Rey: 2009
UEFA Champions League: 2009
Birmingham City
Football League Cup: 2011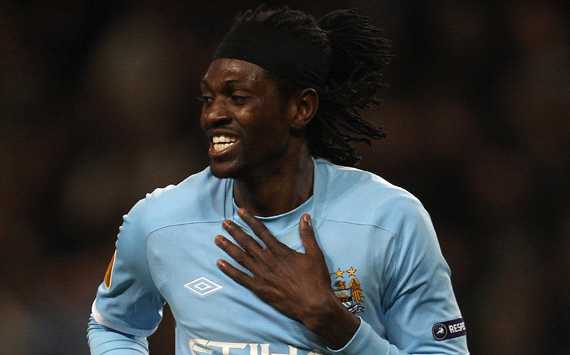 Emmanuel Adebayor: Joined Manchester City for £25 million in July 2009.
Age when he left: 25
Why did he leave? Angered many Arsenal fans by attempting to join AC Milan and Barcelona and then sulked for a season when Arsene Wenger got him to sign an improved deal. Adebayor fell out with large sections of the Arsenal crowd due to what they perceived as lacklustre performances in the 2008-09 season. In mitigation, Adebayor had been struggling for fitness too.
What happened next? The striker soon fell into more trouble. Roberto Mancini did not favour him as he was sent out on a loan to Real Madrid and eventually begged them to sign him but that didn't happen. A loan with Tottenham followed and now he is again looking to make it a permanent deal. The worst he did after his move was when he infuriated Arsenal with his length-of-the-field celebration after scoring against them in 2009.
Real Madrid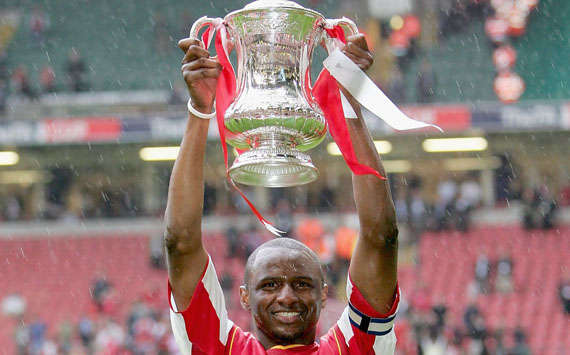 Patrick Vieira: Joined Juventus for €20 million on a five year contract on 14 July 2005.
Age when he left: 29.
Why did he leave? One of the reasons for his transfer was also the emergence of teenager Cesc Fabregas who had played in place of Vieira when the latter was injured. Arsenal felt it was time to pave the way for youngsters and an offer from Juventus was something they didn't want to refuse. Vieira has remained a favourite among Arsenal fans. An image of him sits alongside 14 other past and present Arsenal greats in "The Armoury," the club's shop at the Emirates Stadium. Some fans though have lost the respect for him after his association with Manchester City.
What happened next? It was a bad move, not just for the arguments with Zlatan Ibrahimović, but also because Juventus were found guilty of match fixing, stripped of their championships and relegated. He left Juventus for Inter Milan. Patrick was not a regular starter in the team that won the league thrice, and became a backup for other players. In January 2009 Patrick started just his fifth match of the season. José Mourinho announced that the Frenchman had played his last game at Inter, following which he moved to Manchester City. After adding another piece of silverware at City, he became Football Development Executive for the Citizens wherein he shall look after the youth development, commercial plan and the corporate social responsibility programme.
Internazionale
Serie A: 2006-07,2007-08,2008-09, 2009-2010
Supercopa Italiana: 2006,2008
Manchester City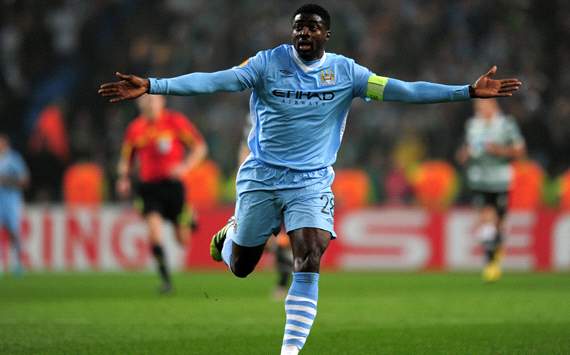 Kolo Touré: Joined Manchester City for £16 million in July 2009.
Age when he left: 28

Why did he leave? Touré had handed in a transfer request, rejected by the club, in January 2009 after falling out with William Gallas. He eventually decided to stay until the end of the season but left when City registered an interest.
What happened next? The determined defender had a good first season at Man City. He was suspended from football for six months after failing a drugs test, a result of taking some of his wife's slimming pills. He played a few games in the Europa League and the Premier League last season but spending most of the time on the bench has left the 30 year old having to look for a new club.
Manchester City
FA Cup: 2011
Premier League: 2011-2012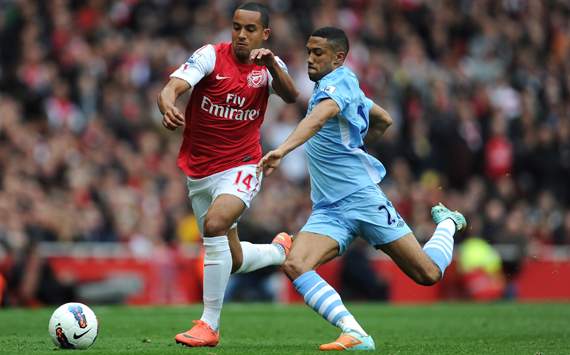 Gael Clichy: Joined Manchester City for £7 million in July 2011.
Age when he left: 25.

Why did he leave? Initially in an interview he revealed that he had to move on to another club and he would miss the club, its fans and Arsene Wenger who played their part in making him a better footballer. Later on, he revealed that he was sick of loosing year after year with Arsenal and that he wanted to win trophies. The French full-back was branded a mercenary by Gunners fans after having completed his move to Manchester City.
What happened next? The defender had a good first season at Man City. He established himself as first choice left-back after beginning the season as backup to Aleksandr Kolarov and was instrumental at the back in helping Manchester City clinch the Premier League title from their rivals Manchester United.
Manchester City
Premier League: 2011-2012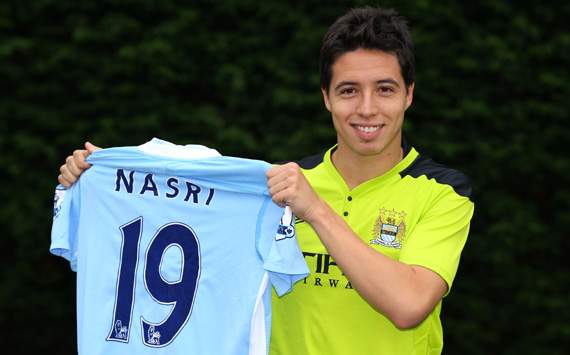 Samir Nasri: Joined Manchester City for £25 million on 24 August, 2011.
Age when he left: 24

Why did he leave? Arsène Wenger said that he decided to let Samir Nasri leave for "psychological and financial reasons". The manager said he was reluctant to let the 24-year-old go but admitted he had to be "a realist" given the French international would have been able to leave on free transfer at the end of next season. Nasri claimed that Arsenal lacked ambition, never mind that Manchester City had offered him a bucket-load of money.
What happened next? Nasri made made his presence felt in his debut match itself against Tottenham where he assisted three goals in a 5-1 win. His match winning goal in a 2-1 win over Chelsea in March was one of his most important goals. He wasn't in the best for forms in the middle of the season but came back strongly to end on a high.
Manchester City
Premier League: 2011-2012
Cesc Fabregas: Joined Barcelona for an initial fee of £29 million with a further £4 million in variables on 15 August, 2011.
Age when he left: 24

Why did he leave? One of the longest transfer sagas of all time, it all started with an intense media speculation about his move to Barcelona at the end of 2010 World Cup. A €35 million bid was rejected and he stayed. He said that he had to leave Arsenal after having given his all for them, and despite knowing that he would have found less playing time at Barcelona, he moved because he felt he needed a special motivation to bring the best out of himself.
His constant display of frustration of not having secured his move to his boyhood club eventually meant that Arsenal had to let go off their inspirational captain even though they wanted to keep him. It was in the best interest of the player that the move was carried forward with Fabregas having to actually chip in with his own money to facilitate his transfer to Barcelona.
What happened next? He was an instant hit at Barcelona and made his debut in the second leg of the Supercopa de Espana, coming on as a substitute against Real Madrid. Barcelona won the tie 3–2 and 5–4 on aggregate with Cesc providing the assist to Lionel Messi's winner. He scored his first goal in a 2–0 win against FC Porto as Barcelona won the 2011 UEFA Super Cup and his first league goal on his league debut was against Villarreal CF. He played a in key role in Barcelona winning the Club World Cup and Copa Del Rey last season.
Barcelona
Copa del Rey: 2011-2012
Supercopa de Espana: 2011
UEFA Super Cup: 2011
FIFA Club World Cup: 2011
Will Robin Van Persie's imminent departure from Arsenal guarantee him trophies elsewhere?
It is not with full confidence that one can say if Robin Van Persie will continue his form wherever he goes and that he will win a trophy for that matter. However except Gallas, all of the players mentioned above have won a piece of silverware, something which the Gunners haven't. Staying at Arsenal too doesn't guarantee any trophies given that the club has lacked the cutting edge when it comes to winning trophies.
Robin Van Persie would be hoping that his decision of moving on to another club doesn't backfire and that after leaving he does not regret his decision. It will be tough for Arsenal to let go off another of their main players so they will try all they can to persuade Van Persie to stay.
Whether he will move to Juventus, the current Serie A champions or to Manchester City, the current Premier League champions in the search of trophies or elsewhere, fans of Robin Van Persie will only be hoping that he keeps up his brilliant goal-scoring form and fires on all cylinders.
How do you stay up to date with football when on the move? With

http://m.goal.com

– your best source for mobile coverage of the beautiful game.