SPECIAL
By Kaustav Bera
Tottenham Hotspur Football Club is now neck deep in all kinds of trouble. While other clubs in the Premier League have been busy in the transfer market bolstering their squads and readying themelseves for a new challenge, the London club has been in and out of headlines but for very different reasons altogether.
They began preparations for the new season by first seeing their hopes of Champions League football fade away by an unlikely Chelsea triumph in Europe's top club competition. This shocker was followed by Chairman Daniel Levy dumping long time manager Harry Redknapp who was the primary reason behind Tottenham's rise to one of the best teams in England. And with talks of Luka Modric and the other stars making an exit, the news that Gareth Bale had extended his contract till 2016 came as a welcome relief for Spurs.
The Lilywhites were in pole position for the 3rd spot in the Premier League for the vast majority of the season with manager Harry Redknapp marshalling his troops well. However a faltering end to the campaign with Redknapp sharing the lion's share of the blame dashed their hopes of finishing third. The most probable explanation for this major breakdown in form was down to Harry being too concerned with taking up the vacant position of managing the Three Lions after Fabio Capello had resigned. This remarkable collapse saw Arsenal overtake Spurs, who were a massive ten points ahead of their more illustrious neighbours at one stage of the season. This meant Spurs finished fourth and with Chelsea as European Champions they had to be content with a spot in the Europa League.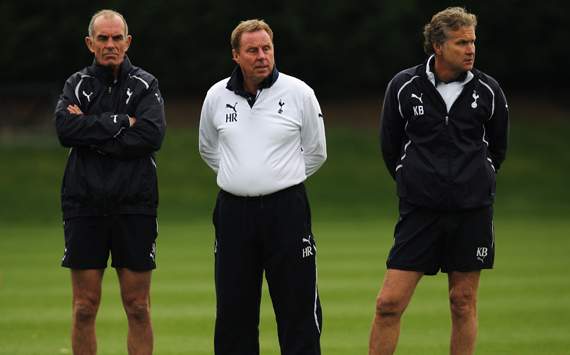 Levy firing Harry Redknapp came as a great shock to many
Gareth Bale was one of the star performers for the London based club last season with 9 goals and 11 assists coupled with a club high 6 man of the matches in the Premier League. Although like his team, his form too took a turn for the worse at the business end of the league, yet his contribution over the whole of the season cannot certainly be ignored. In terms of awards and plaudits however this certainly does not rank up close to the 2010-11 season where he spearheaded Tottenham's brilliant display at the Champions League scoring a hattrick at San Srio and then putting in a Man of the Match performance in the return leg against Italian giants Inter Milan. On a personal level he was also awarded the PFA Player of the Year award for his outstanding displays throughout the campaign.
The lure of those European nights is something every footballer dreams of, and tasting it first hand you would certainly expect the Welshman to do all in his power to pursue that longing. Especially now, since this would be the second season consecutively that Spurs will not join the big boys on the grander stage in Europe. And with clubs lining up to take him away, this would not be a very difficult proposition.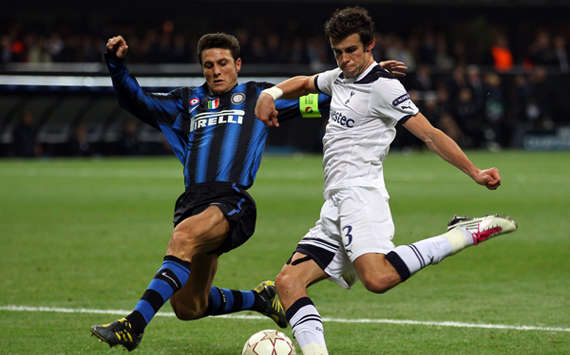 He single handedly demolishing Inter Milan not once but twice
Thus at first glance, it may seem strange that Bale has decided to extend his stay at Spurs in the midst of many of his team mates leaving or wanting a way out. However before dwelling on why the 22 year old decided as he did, we need to look at certain facts. For one, he was already contracted to the club till 2015 before he signed a new deal. Second, Bale had always reiterated his stand of choosing to stay with the Lilywhites in spite of overwhelming interest from several top clubs around the world who have been vying for his signature. More importantly, the Welsh Wizard gets a significant pay rise on signing this extension.
"The club is progressing and I want to be part of that, so it was great to get the deal done. I love the club and the fans and I want to play my part in trying to get us back into the Champions League – where we
belong."
Bale came to Spurs from Southampton, and has shown remarkable loyalty to the London club, a trait that is seen dying among modern day footballers especially with so much money being involved. While his team-mates, the likes of Luka Modric go vocal on their desire to join a 'better' club, Bale has always maintained that he would like to be part of this youthful and rapidly progressing Spurs side, and do his bit at helping them to reach great heights. By extending his contract, he sends out a signal to his suitors that he is going nowhere and in the process also earns himself a boost in his salary.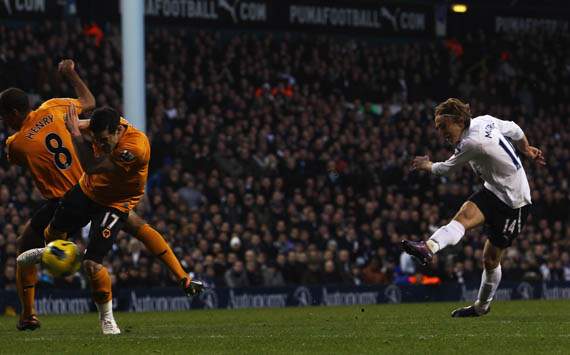 While Bale wants to stay, Modric wants a way out!
Another theory might possibly be, that before sailing on to greener pastures, he may first want to known as a cult figure among the Spurs' fans by leading them to a trophy. At the age of 22, he certainly has a lot of football ahead of him, and as his performances keep on rising, there will certainly not be a lack of interested clubs.
When it comes to the Chairman, Daniel Levy this is indeed a win-win situation for him. They can now dictate terms when/if the player decides to leave and surely a player of the caliber of Bale will fetch a handsome transfer fee. Moreover this is in line with Levy's policy of showing appreciation to a player by offering him increments in his pay as this is Bale's third contract extension in three years. Now when a big offer comes for the Welsh prodigy, it will be Tottenham who will be in a position of power and they can command a significantly higher price than his current market value.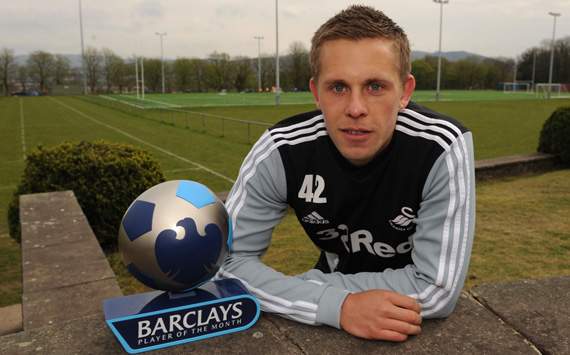 Snatching Sigurdsson from Liverpool's clutches will certainly boost confidence
Whether Gareth Bale did the right or wrong thing by staying with Spurs is again a matter of debate. With the likes of Chelsea grabbing up all available players and Arsenal too snapping up players on the transfer market, the Premier League race will only get hotter this season. A managerless outfit as they are now, Spurs need to recruit someone quick to steady the rocking ship. In Andre Villas-Boas who is most likely to be named on Monday, they have a proven performer (having won a Treble at Porto) no matter how badly he failed at Chelsea.
With the players the Spurs have and the style of fast paced attacking football that they are used to, it will be a match made in heaven for the Portuguese maverick. Marquee signings in the form of Gylfi Sigurdsson and Jan Vertongen too are nearing completion and will certainly boost Spurs' chances of making the Champions League next season and allow Bale to accomplish what he had set out for by committing his future at Spurs.
Follow Kaustav Bera on

How do you stay up to date with football when on the move? With http://m.goal.com – your best source for mobile coverage of the beautiful game.