Chelsea
finally secured the holy grail of the
Champions League
trophy on Saturday night, with their old guard once again coming to the fore to lead them to victory over
Bayern Munich
on penalties.
After chasing no.1 spot in Europe's elite competition for nearly a decade, Didier Drogba slotted home the winning spot-kick to see the Blues crowned kings of the continent under the beaming gaze of owner Roman Abramovich.
The Premier League outfit will have had little opportunity to get bleary-eyed and boozed up yet though, having hop-footed it back from Munich to west London for an open top bus parade on Sunday afternoon to celebrate their success with the club's fans.
Here,
Goal.com
takes a pictorial look at how Chelsea revelled in their Champions League triumph.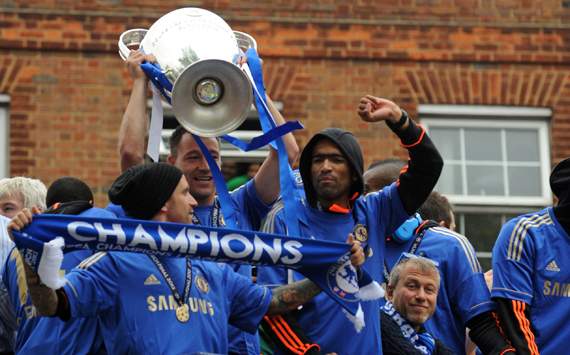 'Just don't drop it John, you've caused enough trouble' |
Roman watches on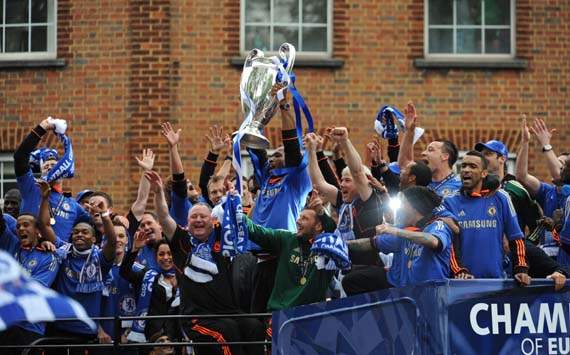 King of Europe |
Drogba lifts the Champions League trophy to roars of cheers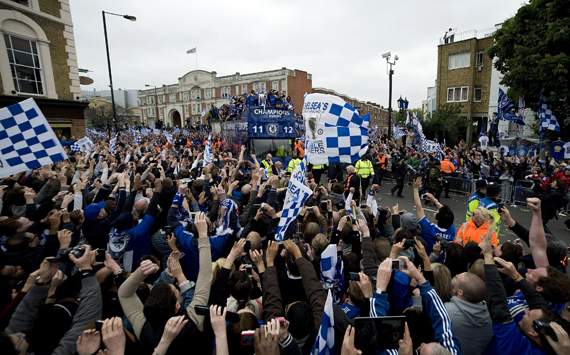 Quick, get a picture! |
Camera-phones at the ready as the bus crawls past thousands of fans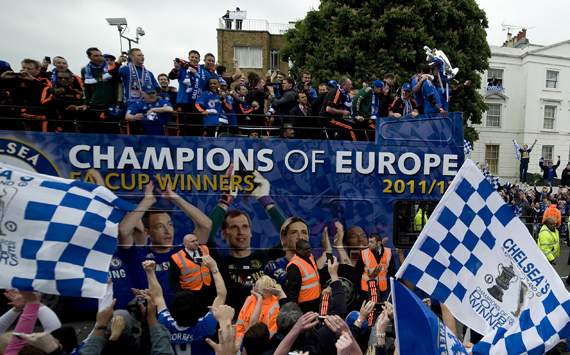 Championes! |
Chelsea bring Europe's most presitigous crown to the streets of London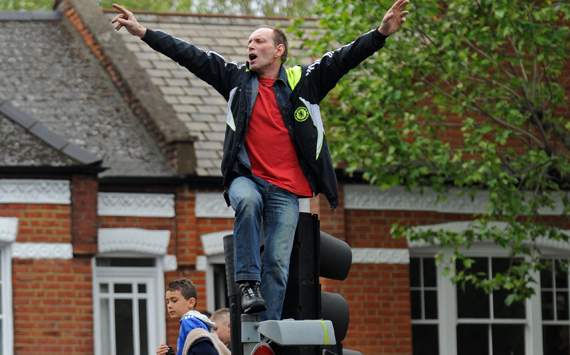 We do what we waaant! |
An open top bus parade is the ideal excuse for surburban climbing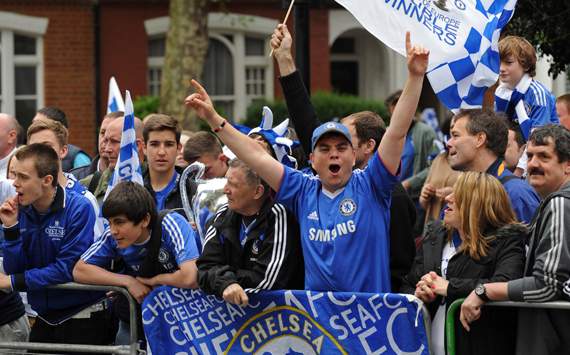 Home comforts |
Fans back in London await their team's arrival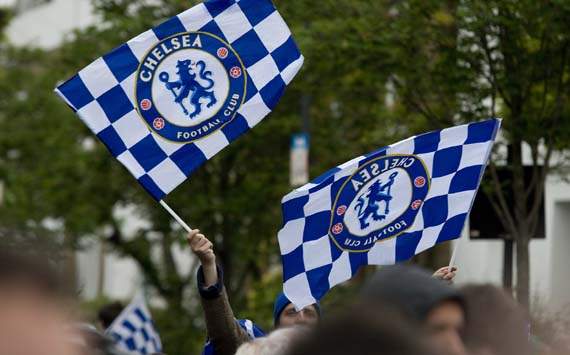 Blue is the colour |
Chelsea fans eagerly await the return of their heroes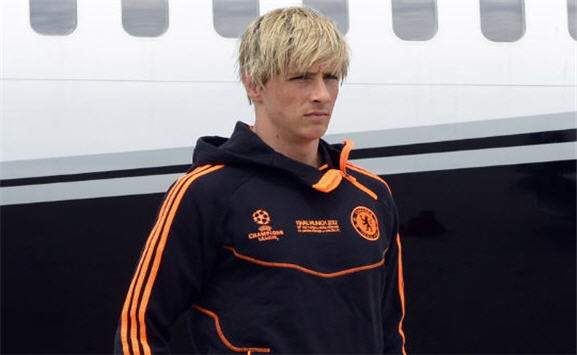 But, I wanted to play! |
Just because Chelsea won, doesn't mean Fernando can't have a strop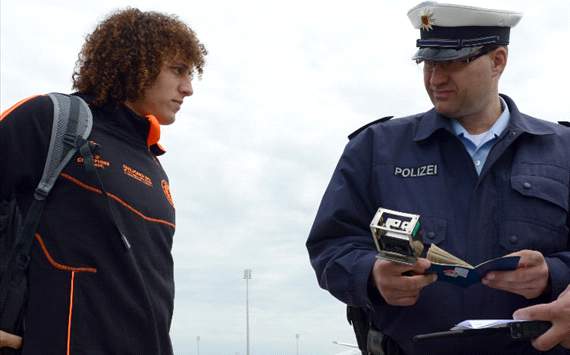 'What you lookin' at?' |
David Luiz isn't fazed by a mean looking German Police officer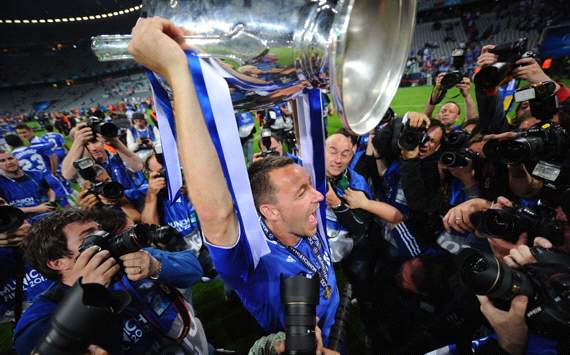 JT slots in smoothly |
'If I get my kit on, they'll think I actually played in a few years time'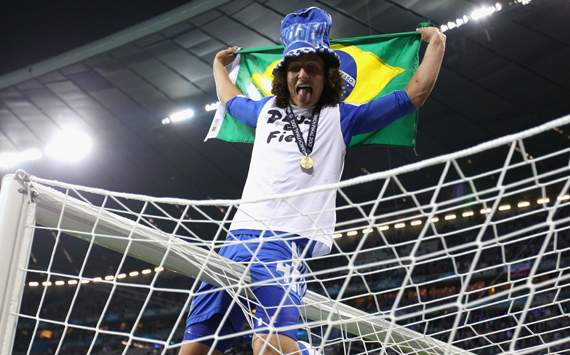 Continental geezer |
David Luiz waves the Brazilian flag high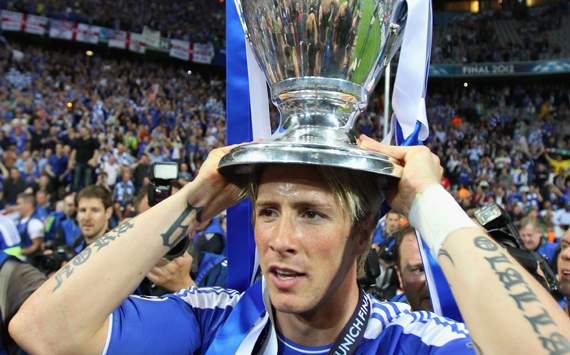 'Eeeyy, I putta the Champions League on my 'ead' |
Torres... with a trophy on his napper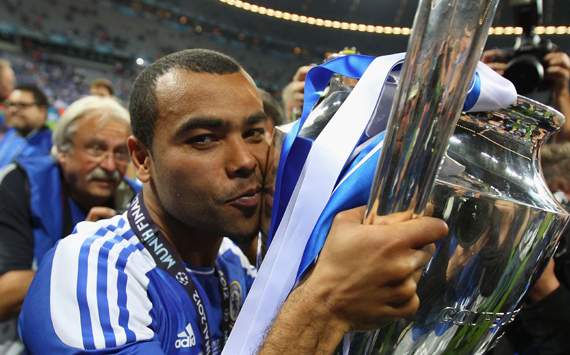 Third time lucky |
Ashley Cole finally gets his mits on the trophy after failing twice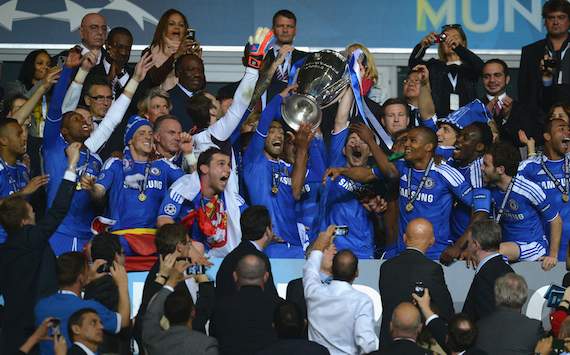 Where's JT? |
Unfortunately for the defender, Bosingwa gets in his way at the crucial moment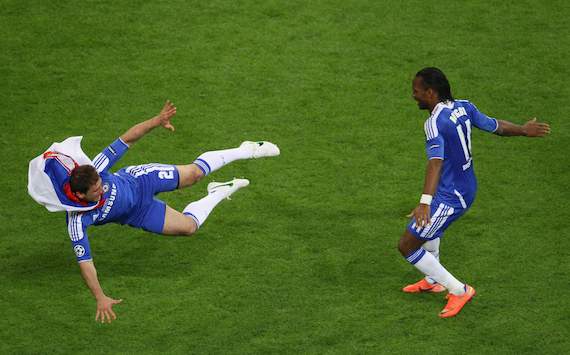 Quick, get your kit dirty |
Ivanovic is straight off the sidelines to celebrate with Drogba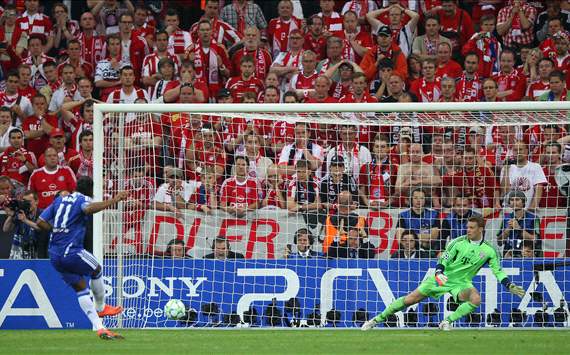 'I've gone the wrong bloody way!' |
The moment Drogba won the Champions League