ANALYSIS

By Sarthak Dubey
Nobody remembers the runner-up. And even if a certain Carlos Tevez does, he lifts an 'R.I.P' poster aloft to remember him. The last few days away from the spotlight would certainly hurt
Manchester United
. "Away from the spotlight" are the key words here. With every neutral fan poaring congratulatory messages to cross-town rivals Manchester City after their emphatic Premier League victory,
Sir Alex
would certainly feel hard done. City's last gasp Hollywood win took away Fergie's excuse "they bought it" and replaced it with "they have no history" - an obvious sign of frustration from the Scot who won United 12 Premiership titles.
Roberto Mancini's men proved a very important point to Sir Alex: A champion is a champion. No matter how many millions they spend, they are spending them on
homo sapiens
who are bound to make mistakes (no matter how EXPENSIVE they are). The Citizens won the title maintaining an excellent home record, playing fantastic football and most importantly - beat Manchester United twice, home and away. Like any setback from the past, even this time, Fergie will be clever enough to fix the broken holes and move on.
Jack Walker's millions won Blackburn the title in 1995, but United bounced back in style. Wenger's Invincibles could only manage the title for an year. Roman's revolution at Chelsea led to initial stuttering from Sir Alex's side, but total control a few seasons later. And now the Blue Moon has risen and illuminated half of Manchester! How will Ferguson deal with this bewildering blow? The man relishes a challenge, that is for sure.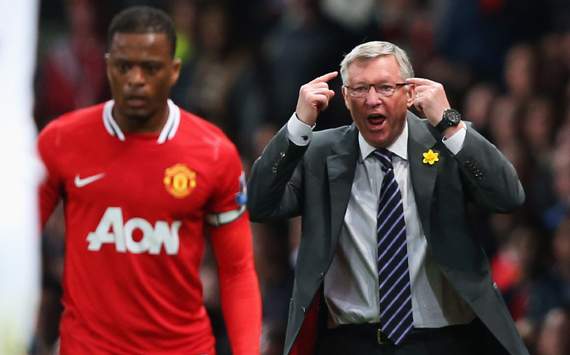 Now its Fergie's time to think.... again
Every supporter of the Red Devils would agree that this was the most sub-standard United squad for a number of years. Ever since Cristiano Ronaldo departed for a 'bigger challenge' at Real Madrid, the gaffer has failed to make a marquee signing. Michael Owen? Seriously? That transfer seemed more of a dig at Liverpool fans than a serious footballing decision. Youngsters like Chris Smalling, Jonny Evans and Phil Jones have all exeeded expectations but still fallen short at crucial 'title deciding' moments.
Michael Carrick has established a reputation at Old Trafford similiar to Aaron Ramsey at Arsenal - the fans have lost their patience with them and get frustrated with every misplaced pass and bad touch. Fletcher's injury doesn't hide the fact that he will never be as good as the legendary Roy Keane in that role. But United precisely need someone like Keano. A box-to-box midfielder who gives a 100 percent every second and tackles with skill and ability. Fergie needs a midfielder who directs play between defence and attack with a degree in pass-mastery, what the Italians call
regista
.
United have certainly lost their spine. At one point Nicky Butt, Roy Keane, Paul Scholes, Gary Neville, David Beckham and Ryan Giggs constituted their core strength. A youthful band of exciting footballers around whom the squad was built and accordingly fluctuated, only in other positions. Now Scholes and Giggs are a shadow of themselves in their mid 20's, but worryingly United's best players, till this date!
They possess speedy wingers like Nani, Young and Valencia but are they European material? They struggled to break down FC Basel, so discussing their future rants with the likes of Barcelona, Bayern Munich and Real Madrid is currently a joke. What Ferguson needs is a pure European playmaker, someone who is slick in attack, graceful when creating chances and slippery on the wings.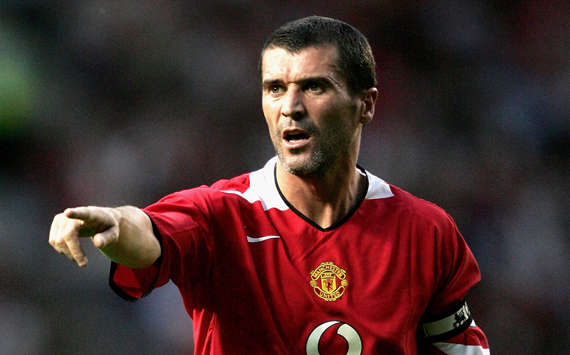 How they wish a Keano would return to Old Trafford!
Borussia Dortmund's duo of Shinji Kagawa and Mats Hummels are under United's radar as the Scotsman was spotted at Bayern's 5-2 thrashing at the hands of
Die Schwarzgelben
. An impressive footballer full of possibilities and ideas, Kagawa is one of the hottest properties in Europe at the moment. Hummels is the perfect 'European defender' whose tight defensive positioning and passing ability make his physical appearance even stronger on the pitch.
Wayne Rooney and Chicharito are extremely talented and clinical finishers who need the right mould of players around them to be able to score goals. A lazy forward is least wanted at Old Trafford, and Dimitar Berbatov will be making a big money move away from Manchester. What Fergie does with this money will be crucial. Speaking at the clubs's annual Player of the Year awards dinner, he was quoted taking a mean dig at his city rivals.
"We invest in young players. That is what we are good at – we're not like other clubs who can spend fortunes on proven goods. We know that City are going to spend fortunes, pay stupid money, pay silly salaries and all that", he said. The route to redemption is not an easy one. City are investing big in their youth team and upgrading to world-class training facilities as well. Unless Manchester United spend money on the right players and increase the squad depth, the challenge to regain top spot in Manchester looks unlikely.
Follow Sarthak Dubey on

How do you stay up to date with football when on the move? With

http://m.goal.com

– your best source for mobile coverage of the beautiful game.