ANALYSIS
By Charlie Scott
Real Madrid ended three years of Barcelona domination last week by clinching the Liga title in Bilbao, just six days after the Catalans' influential coach Pep Guardiola announced his decision to retire at the end of the season. As far as weeks go in Barcelona's long and illustrious history, few have been so depressing.
Next season is a chance to make a fresh start. The club have acted swiftly to appoint Guardiola's assistant Tito Vilanova as his successor, and will hope for as seamless a transition as possible. Below,
Goal.com
looks at the five things Barcelona must do to wrestle back La Liga from Real Madrid's grasp.
BUY ANOTHER STRIKER TO HELP MESSI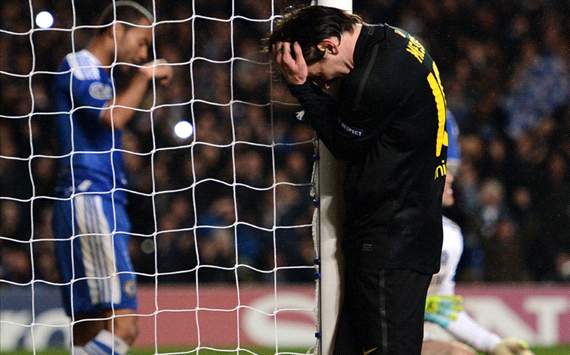 The Catalan side have been far too reliant on their talismanic Argentine forward this season. Early signs suggested that Cesc Fabregas may be the player to fill the void left by David Villa's serious injury as the former Arsenal man bagged 14 goals in his first 24 games.
Since then, however, he has found the just once in 29 matches. Without Villa, the brunt of the burden fell on the shoulders of Messi. The Champions League semi-final loss against Chelsea was memorable for Barca's distinct lack of a Plan B. The late introduction of Seydou Keita as an auxiliary striker did nothing to alter the game, and the Blaugrana were sent crashing out of the competition.
Messi enjoyed a record-breaking individual season, but Barcelona ended the campaign without the two trophies they really craved: the Champions League and La Liga. They must buy a striker to support the Argentine, as they cannot rely on the immediate return to form and full fitness of Villa. Athletic Bilbao's Fernando Llorente remains an attractive option, as does Atletico Madrid's Europa League final hero Radamel Falcao.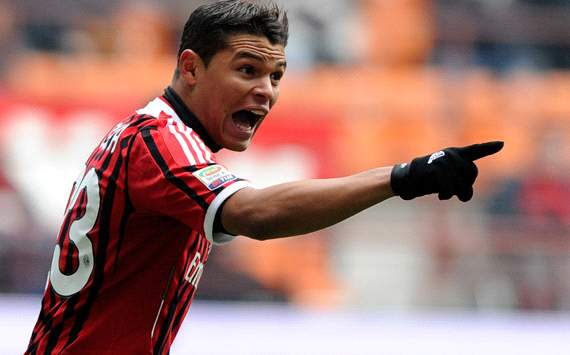 The news that Barca's enigmatic captain Carles Puyol requires arthroscopic surgery on his right knee and will miss Euro 2012 this summer will have acted as a wake-up call for the club to go out and strengthen their defence.
Puyol is 34 now and he cannot play on forever. His recent knee injury should serve as a warning to his employers that they must prepare for his eventual retirement. This, coupled with Gerard Pique's indifferent form over the past nine months, makes investing in defence a priority for Barcelona in the upcoming transfer window.
The club have long been admirers of AC Milan's impressive Brazilian centre-half Thiago Silva, and may test the Italian club's resolve to hang on to the defender with a transfer bid in the next few months, while their left-back position is also in need of strengthening, with Gareth Bale and Jordi Alba both heavily linked in recent months.
GET OFF TO A FLYER UNDER TITO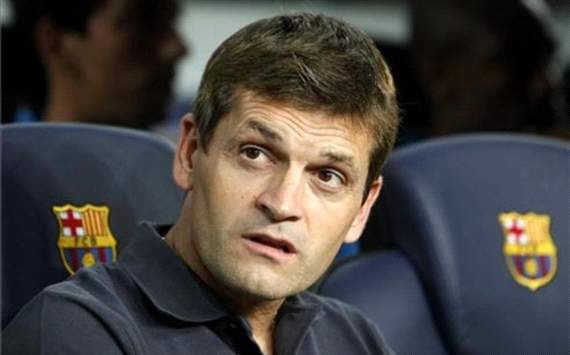 As sad as Pep's departure is, the club must adjust, and quickly. Vilanova has been announced as Guardiola's successor and will be eager to stamp his own mark on a side that has hit incredible heights in the last four seasons.
The players know Tito and appear to trust him, due to his work over the past five years as an assistant to Guardiola, starting back in 2007 with the B side before he was promoted alongside Pep to take charge of the first team in 2008.
Little is known of Vilanova's coaching style, but much has been made in the press of his tactical acumen, and it will be interesting to see how he prepares the side as they attempt to dethrone Jose Mourinho's Real Madrid next season. Interestingly, the soon-to-be Barcelona coach is also the man the Portuguese gouged in the eye during the two teams' Spanish Supercopa game in August of last year.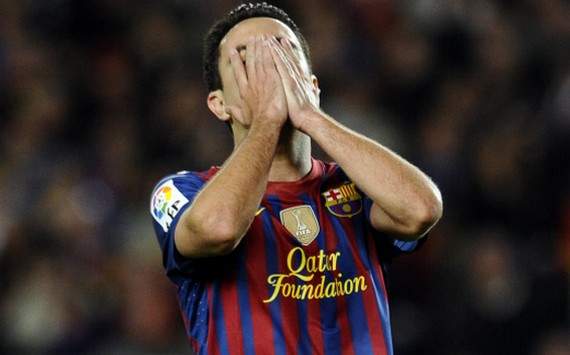 Xavi has faded during the closing months of this season, and it is hardly surprising. Since the start of the 2007-08 campaign, he has played 321 times for club and country, at an average just over 64 games a season. Xavi is 32 now, and as brilliant as he is, the club cannot expect him to play that many games each season and continue to excel consistently.
Cesc's versatility has hampered his progress in the second half of the season following his blistering start before Christmas. Perhaps Vilanova should look to rotate the two in central midfield, and settle the former Arsenal man down in one position, rather than playing him here, there and everywhere.
FORGET EVERYTHING THEY WON UNDER GUARDIOLA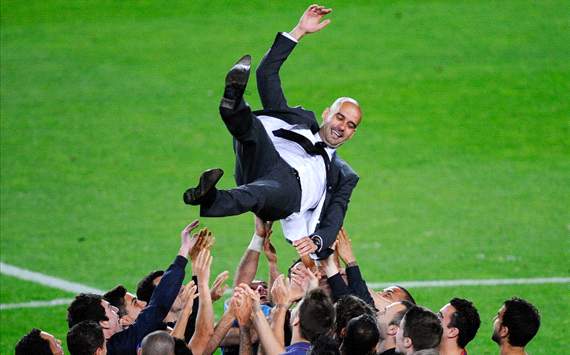 Barcelona must celebrate Guardiola's reign, but then they should quickly move on from it. Their 13 titles in the past four years are history now and they should forget past glories, and focus on the future. What should dominate their thoughts now is the fact that Real Madrid have usurped them as the best club in Spain, and everything they do over the summer and next season should be designed and implemented with that in mind.
Their defeat to Chelsea in the Champions League, alongside their relinquishing of the Liga title to Mourinho's Madrid, should be enough to fuel their desire to come back stronger next season.