"I believed I was number one and I believe I have demonstrated this season that I'm still number one," proclaimed Andrea Pirlo after he guided Juventus to the 2011-12 Serie A title last week, one year after he was jettisoned by then-champions AC Milan.
The midfield genius' brilliance throughout the campaign was a major factor in the Bianconeri's title success and it was all the more sweeter for the 32-year-old as he beat the Rossoneri to the finish line to claim the Scudetto.
But Milan are not the first club, and won't be the last, to be embarrassed by a poor transfer sale that backfired spectacularly in a decisive race for silverware. Over the years, clubs from Barcelona to Real Madrid and even the Rossoneri's city rivals Inter have all endured the same unpleasant experience.
Below
Goal.com
looks back at some of the worst transfer decisions in recent memory where players were deemed surplus to requirements at a club, but came back to prove a point to their former bosses.
FABIO CANNAVARO
(Inter to Juventus)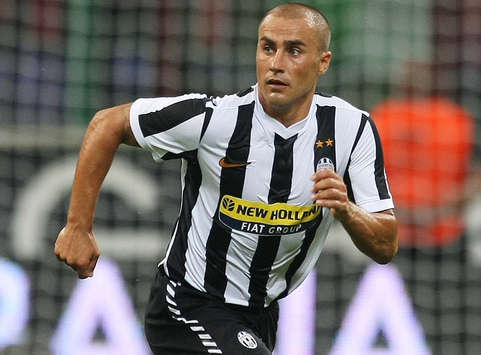 Fabio Cannavaro moved to Inter from Parma in the summer of 2002 for a fee of around €23 million, but struggled to make an impact under Hector Cuper. His second season, in particular, was plagued by inconsistency and injuries, prompting the Nerazzurri to off-load him after just two terms.
Juventus gladly snapped him up in a hilarious straight-swap for rookie goalkeeper Fabian Carini, and guided by Fabio Capello and playing alongside the likes of Gianluigi Buffon, Lilian Thuram, Gianluca Zambrotta and Ciro Ferrara, Cannavaro formed a world-renowned back line to help the Old Lady to successive Serie A titles.
That the 2005 and 2006 Scudetti were later stripped from the club's records was, of course, not the player's fault. Two accolades that no one can take away from Cannavaro is the honour of leading Italy to the 2006 World Cup trophy as captain, and the Ballon d'Or crown.
EDGAR DAVIDS
(AC Milan to Juventus)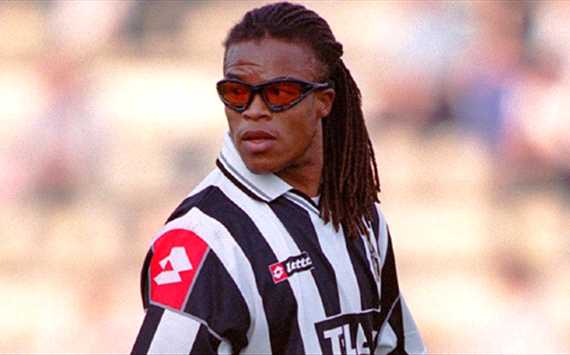 Cannavaro and Pirlo weren't the first or only players who left the city of Milan to resurrect their careers in Turin. Edgar Davids joined the Rossoneri from Ajax in the summer of 1996 as a hungry, fiery 23-year-old, but failed to break into the first team. Making just 19 appearances in all competitions in his debut season and another 10 in the subsequent half-a-term, Milan couldn't wait to ship off the Dutchman.
Juventus came calling in the winter transfer window of 1997-98 and Davids joined the Old Lady for no more than the equivalent of €6.5m. He enjoyed instant success at his new home, helping Juve to lift the Scudetto that very season while Milan finished in a miserable 10th. 'The Pitbull' became an integral part of Marcello Lippi's Bianconeri from then on as he established himself as one of the best midfield destroyers of his generation.
SAMUEL ETO'O
(Barcelona to Inter)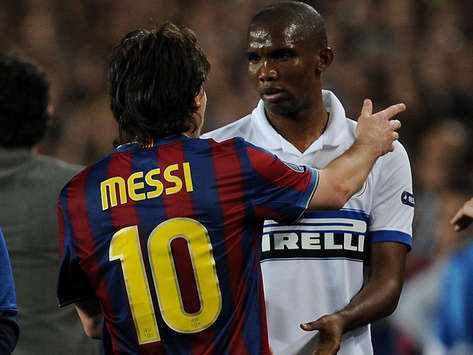 Barcelona fans and Samuel Eto'o were laughing all around Catalunya when the Cameroonian helped the Blaugrana edge past Real Madrid to claim the Liga title in 2004-05 after Los Blancos decided to let him go permanently in 2004 without barely giving him a chance.
But it was Barca who suffered the same fate five years later when Eto'o was told his presence was no longer wanted in Pep Guardiola's dressing room. The Catalan giants swooped for Inter's Zlatan Ibrahimovic, who went on to flounder sensationally, while 'Samu' did exactly the opposite, picking up a 2010 Champions League winner's medal after playing a part in eliminating his former club in dramatic fashion in the semi-finals.
MARK HUGHES
(Barcelona to Manchester United)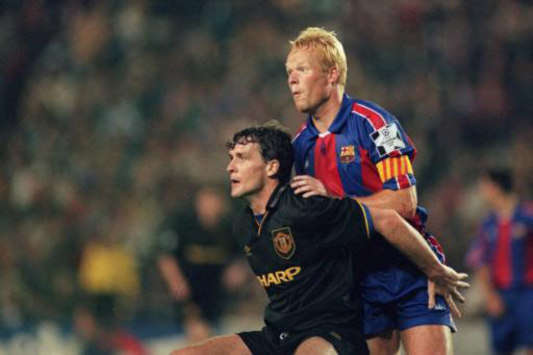 Before Barcelona had unprecedented success through their youth academy La Masia, there was almost an all-English revolution at Camp Nou. Terry Venables was installed as coach in 1984 and two years later, he brought in the strike partnership of Gary Lineker and Mark Hughes.
While the former was largely a success, the latter had a dismal spell. Hughes scored just five goals in 37 competitive appearances in his first and only season in Catalunya. Deemed a flop, he was loaned out to Bayern Munich the following campaign before being sold off back to Manchester United in 1988.
Three years later, however, Hughes would face Barcelona in the final of the 1990-91 Cup Winners' Cup. The forward scored twice as he helped the Red Devils to a 2-1 victory over his former Spanish employers.
PAT JENNINGS
(Tottenham to Arsenal)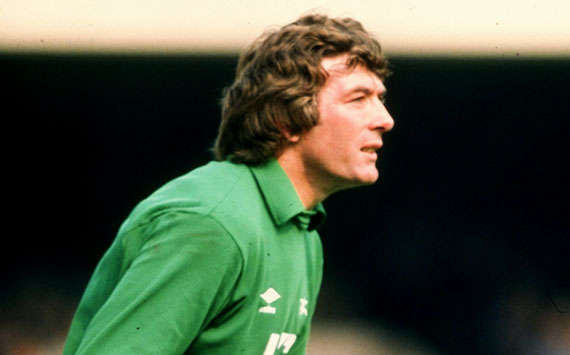 After spending 13 glorious years at Tottenham, Pat Jennings was surprisingly discarded by Spurs just after his 32nd birthday as the club felt he was in the twilight of his career. They offloaded him to north London rivals Arsenal in August 1977, but the goalkeeper went on to spend another eight successful seasons with the Gunners, helping the side to three consecutive FA Cup finals in 1978-80 as well as the Cup Winners' Cup final.
Although he only hoisted the FA Cup in 1979, Jennings would cement his legendary status for club and country, totaling 119 appearances for Northern Ireland and became the first man in English football to reach the 1000-senior-game milestone. Barry Daines, the man Spurs deemed to be Jennings' successor, disappeared to Hong Kong after just four years as Tottenham's first choice.
FERNANDO MORIENTES
(Real Madrid to Monaco)
Fernando Morientes had established himself as one of the most prolific target strikers in Spain in the late 90s/early 2000s thanks to his lethal partnership with Raul. But then came the Galacticos era. The arrival of Ronaldo in 2002 relegated Morientes to the bench, and he fell further down the pecking order following the emergence of a young Javier Portillo.
After failing to secure a permanent exit in 2003, the Extremadura native was loaned out to Monaco. But that was where he came back to haunt Los Blancos when he faced Real in the quarter-finals of the Champions League.
He scored a vital away goal for for the French side at the Santiago Bernabeu before netting again in the return leg as his parent club were bundled out of the competition on away goals. Ever since then, Madrid have ensured their stars are ineligible to play against them by installing a clause in their contracts when out on loan.
ANDREA PIRLO
(AC Milan to Juventus)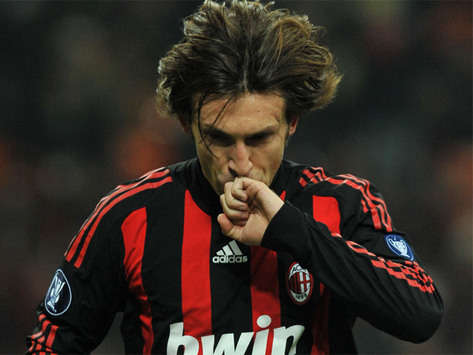 Andrea Pirlo is like fine wine: the older he gets, the better he becomes, the sweeter his passes are. But Milan weren't to know that. Just one day before he turned 32 last May, the midfield maestro confirmed his exit from San Siro after the Rossoneri decided against extending his contract.
Juventus swiftly pounced and Pirlo immediately rewarded the Bianconeri's faith in him. Countless superlative performances inspired Juve to the 2011-12 Scudetto as the Old Lady successfully beat out the playmaker's former club to the title.
What will be doubly hard for Milan to swallow is that when Massimiliano Allegri and his coaching staff look back at the league season, they will know that one of the key reasons they lost the Scudetto was because of a lack of consistent creative spark in midfield, one that Pirlo provided in abundance for Juve.
FRANK RIJKAARD (AC Milan to Ajax
)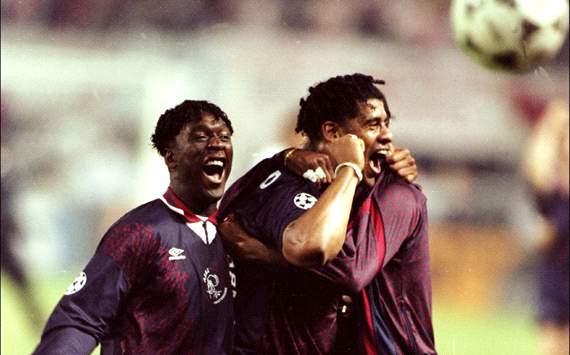 Frank Rijkaard was part of the irresistible Dutch triumvirate alongside Ruud Gullit and Marco van Basten in Arrigo Sacchi's legendary Milan side of the late 80s/early 90s. By 1993 when he was in his 30s, the defensive midfielder was deemed to be on the decline and was allowed to leave the Rossoneri to return to his maiden club Ajax to see out his career.
But he proved that he wasn't done just yet when he guided the Amsterdam giants to Eredivisie success in 1994. It was a year later, however, that he was given the perfect farewell, helping Ajax to the Champions League in the last game of his career as he provided the assist for Patrick Kluivert to score the only goal of the final against Milan.
CLARENCE SEEDORF
(Inter to AC Milan)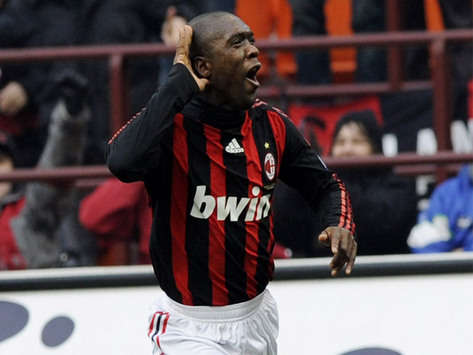 After attaining European Cup and domestic league glory with Ajax and Real Madrid, Inter had hoped that Clarence Seedorf would bring his winning streak to the Nerazzurri when they signed him from the Spanish giants in the summer of 1999.
But after three uneventful seasons and just a Coppa Italia final defeat to show for his efforts, the Dutchman was offloaded to city rivals AC Milan where he enjoyed instant success year after year after year.
He helped the Rossoneri secure the Coppa in his first season, and in his second, he became the first man to win the Champions League three times with three different clubs while later adding another two domestic titles and a further Champions League to his resume.
WESLEY SNEIJDER
(Real Madrid to Inter)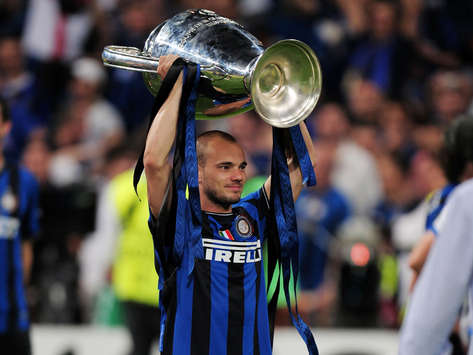 Like Morientes, Wesley Sneijder was another player who was ousted from the Santiago Bernabeu as the mega-money superstars started flooding into the Spanish capital. The Dutchman made a blistering start to life at Real Madrid when he moved from Ajax in 2007 for €27m, but his form and fitness dipped dramatically the following season and was deemed redundant by 2009.
He made a €15m switch to Inter that summer and just 10 months later, he and Jose Mourinho inspired the Nerazzurri to Champions League glory in Madrid. He may not have faced Real in the competition en route to victory, but he would have had the ultimate satisfaction of hoisting aloft Europe's greatest club prize at the Bernabeu.