Monday night at the Etihad Stadium shall see the Red and Blue of Manchester battle for supremacy in England.
Sir Alex Ferguson stated this is going to be the most important derby game of his whole career, as the winner of this game will probably take the Premier League trophy home. Will City take three points at home and maintain their stunning home record, or will it be United to take 3 points to virtually become the champions of England for the 20th time in their history, we spoke to some fans...

"From The Stretford End"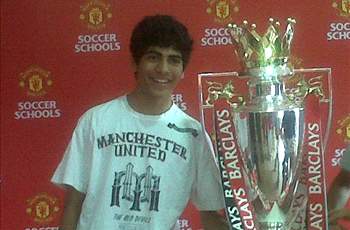 Neel Merchant
This match, as Sir Alex says, is going to be a title decider but Mancini has ruled out his team's chances of winning the title even if they are triumphant at the Etihad on Monday. United with the 1-6 defeat in mind are waiting for revenge. Manchester United clearly miss Nemanja Vidic, but Evans' form has been great after that red card against City last time out. Rooney, Welbeck and Valencia have been excellent this season, and Paul Scholes has probably had his most important Manchester United season this year as he has stepped in and done more than what was expected of him. They must be vary of the threat posed by Aguero and Tevez. After 35 games, this is going to be the title decider, the game that decides who reigns in Manchester.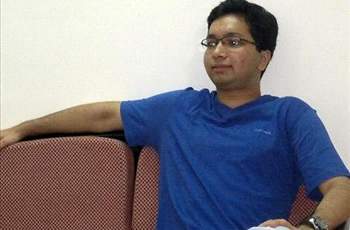 Ankit Chavan
All I can say is that United will be more motivated and determined, gunning for victory, more than ever before because it's not only will this season's title-decider, but also because it's the supremacy in Manchester at stake here. United are hurting after having blown their 8 point lead and they still haven't forgotten the 1-6 loss to City at home. They want revenge.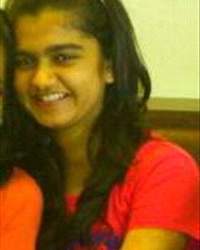 Simran Bhansali
Manchester United have the greater motivation if you see from a neutral's point of view. They are in a lot of pain having squandered an 8 point lead and pain always serves as an excellent motivator. With players like Rooney and Welbeck in scoring form from the previous two-to-three games and Valencia putting crosses into the box by the truckload, this certainly is a Manchester United side that can get the job done if they keep calm. But they must be vary of the threat the City attack possesses with Aguero in great form from the beginning of the season and with Tevez looking dangerous.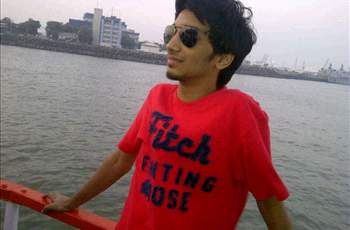 Yashesh Mody
It's finally here. Arguably the biggest match of the season, it's the Red Devils against their Noisy Neighbours at the Etihad.
And it's going to be much more than pride on the line.
This match is definitely the title decider with United certainly more motivated than their counterpart to successfully clinch their 20th league and write their name in the history books once again. Rooney is the man to watch out for as he's been in good goal scoring form having forged good partnerships with Valencia and Welbeck.
Mancini has already conceded his side's chances to surpass Alex Ferguson's men, and I think everyone else should too.

"From The Eastlands"
Rayner Vaz
It's not just Joe Hart who believes that City are back in the hunt for the EPL Title, rather it's each and every City supporter. And boy, they do have a reason to believe so.
City have suddenly found sublime form over the last few games and the sort of controlled play against the Wolves (who mind you were fighting to avoid relegation) only further increases their stance.
With Toure being cleared for D-day and yet riding on the recent laurels of hat-trick Tevez, City will be going all guns blazing. And could that also mean the possibility of a reformed Balotelli starting?
Well all I know, is that D-Day Derby is going to be one hell of a match. May the best team win! This definitely is City at the moment. Cheers!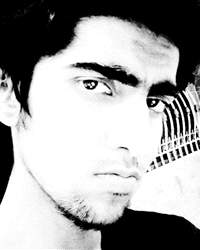 Abhijeet Bhaskar
Manchester City have been "INVINCIBLE" at the Etihad stadium this season, having won 16 and drawn 1 of their 17 games thus far. With David Silva back to full fitness and Samir Nasri regaining form, surely the midfield battle will be the most dominating factor of the match. The Argentine duo of Sergio Aguero and Carlos Tevez surely has the potential to deliver goals. As far as for Manchester United, who have been below par recently losing to Wigan and giving up a 2-goal lead in an entertaining 4-4 draw with Everton, City have the upper hand going into this match. Rooney and Valencia are the two players the City defenders have to watch out for.

I think it'll be a 2-0 victory for City with Aguero and Tevez to be on the score sheet and the man to watch out will be Yaya Toure.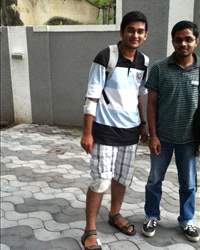 Kunj Modi
City have the clear upper hand coming into this game having scored so many goals in their past couple of matches. Tevez has been exceptional in the past few games and will definitely look to score against his previous club and lead City to Premier League success although his involvement in Monday night's game is questionable. United haven't been the best in recent weeks giving up a mammoth 8 point lead, but they will be motivated more than City to win their 20th English Title. I think it'll be a close game, but Manchester City will win by 2 goals to 1, with Aguero and Rooney sure to score.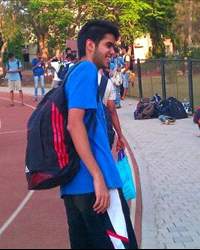 Aaresh Bachana
City are going to win this game and win the league, as they thoroughly deserve to. There is going to be a shift of power in the City of Manchester for many years to come now, having built, arguably, one of the best club squads in the world. Tevez, apart from all that we've heard in the news, is an exceptional player and a good captain at that, and for me is definitely the man to watch along with Aguero. United look defensively frail having squandered a 2 goal league against Everton last week out, something I'm sure City will capitalize on.

What are your thoughts on this all important derby game? Leave a comment below...
How do you stay up to date with football when on the move? With

http://m.goal.com

– your best source for mobile coverage of the beautiful game.