With the season edging closer to its conclusion,
Premier League
fans are coming to terms with where their club are likely to finish and have already started planning for possible additions for next season.
Our experts have been bombarded by
Goal.com
readers asking how viable these possible transfers of Europe's most exciting players and managers are.
Below are the highlights of the Q&A -
Click here for the full transcript as it happened
.
What are the possibilities of Jose Mourinho becoming next manager and bringing Cristiano Ronaldo and Gonzalo Higuain to Chelsea? - Avseq Thapaliya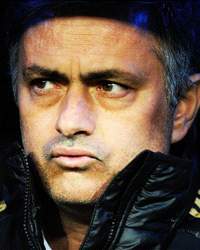 Wayne Veysey: "I believe there is a possibility but it remains a slim one. Should Mourinho lead Real Madrid to a Champions League and La Liga double then all bets could be off, and he might feel his task at Madrid is complete.
"But Mourinho's politicking at the turn of the year appears to have abated, which suggests that either he has manoeuvred himself into a stronger position in the club or he is temporarily content with his lot. We know Mourinho forever has itchy feet and has no interest in building dynasties, so a Premier League return in the near future, if not this summer then next, is a strong possibility.
"As for the players, Chelsea are in the market for attacking talent and Higuain has the calibre and goalscoring potential to replace Didier Drogba. He could be available, too. But Cristiano Ronaldo is a fantasy signing, and nothing else. There are two chances of him being a Chelsea player next season - zero and none."
Who is Arsenal's realistic target after being pushed off Eden Hazard by price and new contract signing Mario Gotze away? - Mohammed Al Ghanim
Wayne Veysey: "I don't think Gotze is out of the question just because he has signed a new contract. It is not uncommon for marquee players to pen a new deal and then leave a few months later. It provides his employer with greater protection and allows them to maximise the transfer fee but it does not mean he will definitely stay.
"However, Gotze's agent told me last summer that his client would stay at Borussia Dortmund for two more years. I guess that makes a 2013 transfer more likely. As for creative players, Arsenal like Eden Hazard but the overall package is likely to prove too expensive.
"Arsene Wenger's scouting team are closely monitoring Moussa Dembele and they are also in the driving seat to sign Junior Hoilett, who is a wide attacker in the Theo Walcott mould rather than a traditional playmaker."
Do you think AC Milan handing the captaincy to Thiago Silva will make him stay? - Wale Adeagbo
Simone Gambino: "I don't think Milan can afford to sell Thiago Silva if they want to compete with the top European teams in the Champions League.
"The Brazilian defender is arguably the best in the world nowadays and has said many times that his dream is to become a legend for AC Milan. He has already handled the pressure of wearing the captain's armband and it's likely that this decision could be a sign that his future lies in Italy."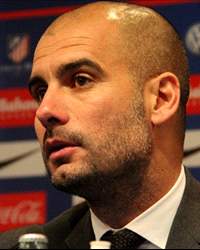 What are the chances of Pep Guardiola leaving Barcelona at the end of the season and being the next Spain manager? - Shantanu Ambekar
Ben Hayward: "Pep Guardiola's contract runs out at the end of the season but, privately, Barca are very confident he will commit to one more season at the Catalan club.
"Guardiola is Barca through and through, having come through the youth system to captain the side, and he is unlikely to leave the club he adores in the lurch at such short notice.
"As for the Spain job, Vicente del Bosque has a verbal agreement to stay on until the next World Cup and Guardiola is unlikely to take a job with a national team at this stage, anyway. He has said he would like to one day but, as a proud Catalan, it remains to be seen whether that will be with Spain."
Do you think it was the right decision for Massimo Moratti to sack Claudio Ranieri? If so, do you think the new coach [Andrea Strammaccioni] will be able to impress? - Fahadal Sindi
Kris Voakes: "Moratti felt the need to act with Inter having only nine games left to rescue a horrendous season, and with Ranieri showing few signs of being able to turn it around. In that context, it was probably the right decision, but it is a lot to expect from Stramaccioni to get them back in with any hope of Champions League football next season.
"Inter's problems run much deeper than where they may finish in the table though, and so I feel immensely sorry for Ranieri. He was in a no-win situation. Moratti brought this on himself."