21st March 2012 saw another shameful occurrence on an Indian football field, as a football player, Venkatesh D, succumbed to death due to cardiac arrest while representing his club Bangalore Mars in a local district league match.
Immediate parallels were drawn with the case of Fabrice Muamba, but unfortunately for the Bangalorean, he did not receive the kind of immediate treatment that the Bolton Wanderers player did, and so his life couldn't be saved.
It was widely reported in the media as to how a previous injury to Petr Cech lead to an immediate review of medical standards in stadiums in England, which led to the new measures which helped Muamba in his hour of need.
The question now is: When shall the local football associations learn their lesson and give players like Venkatesh a fighting chance to survive?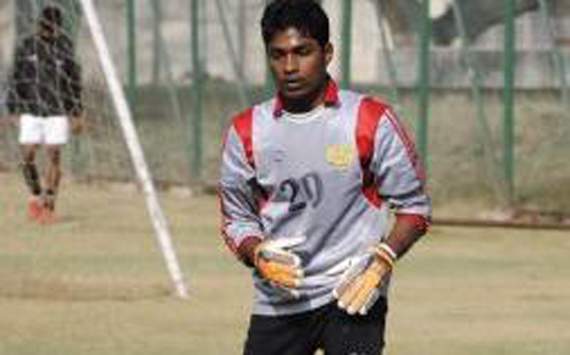 No Lesson Learnt....
It is not like it is the first time a player has lost his life on a football pitch in India. The case of Cristiano Junior's unfortunate death in Bangalore still hurts Indian football followers while HAL SC goalkeeper Arun Kumar too was a victim of medical negligence almost a year ago.
Still there is no improvement on the horizon.
Even after yesterday's events, Krishna Narayanan, General Secretary of the Karnataka Football Association, was quick to try and brush off the issue as a one-off when he commented, "Without ambulance we never will conduct a match in the future. We have been doing it that way. This match we didn't have one only because there was some drainage work because of which roads were blocked."
Well as stated above, this isn't the first case of medical negligence in Bangalore itself. Where were the medical facilities then? However we do not even have to waste much time debating whether what he said had any semblance to the truth or not.
His bluff was called almost immediately as several local players confirmed how forget an ambulance; even a nurse is not available at venues. One footballer even commented that, "When we are hurt, however serious the injury may be, we only get ice cubes to keep on the injury."
Which in short explains the serious hazards that a football lover faces in this country, if he wants to pursue the sport professionally.
Even the Karnataka Football Association President, A.R Khaleel tried to heap the blame on Venkatesh's relatives, as he stated to Goal.com that, "The relatives of the player asked the coach to put him on the field since substitutes do not get the full match fee."
Even if for a minute we agree to what he says, why was a player, who was vomiting even before the game started and unwell throughout not given first aid right there and why wasn't he stopped from entering the field of play?
Surely more could have been done from the side of the authorities even in such a case. However no help was forthcoming even when the player collapsed and eventually had to be carried in an auto-rickshaw to Hosmat Hospital. Surely if it was better managed then Venkatesh would have had a better chance to survive.
While Mr. Khaleel says that 'After every event we turn wiser,' it remains to be seen how many more such cases will need to occur in India before this new-found wisdom is actually applied to help safeguard the life's of players.
How do you stay up to date with football when on the move? With http://m.goal.com – your best source for mobile coverage of the beautiful game.