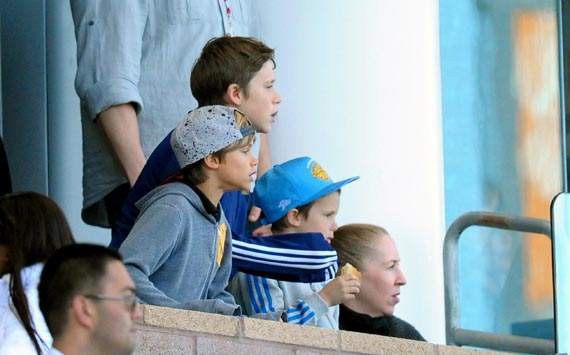 David Beckham
had his family join him at the Home Depot Centre for
LA Galaxy
's first
MLS
win of the new season. His three sons - Brooklyn, Romeo and Cruz - were spotted in the stands and pitchside as the MLS Cup champions kickstarted their season with victory over
DC United
.
The 36-year-old left it late to sign a new contract for the Galaxy but, having done so, he is clearly still capable of delivering the goods. Beckham's pinpoint cross for Marcelo Sarvas allowed the new Brazilian signing to open his account and nod home the third goal.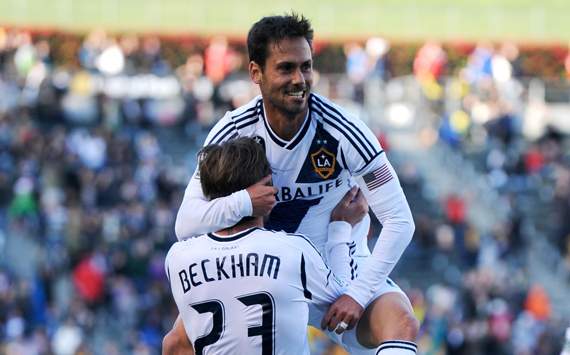 Still got it | Marcelo Sarvas thanks Becks for the assist
Watching from the stands were Beckham's three sons, who were clearly enthralled by the game in which Robbie Keane also scored. The Irishman hit the back of the net twice to claim his first 'multigoal' game - a great Americanism and not too tough to decipher!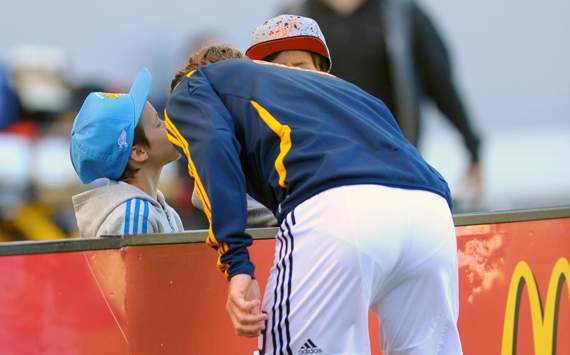 Good luck | Cruz gives papa Becks a pre-match good-luck kiss
Romeo and Cruz were also pictured singing the American national anthem before the game. I guess you'd hope they might receive some guidance or training but mum Victoria was nowhere to be seen. Cue the jokes ...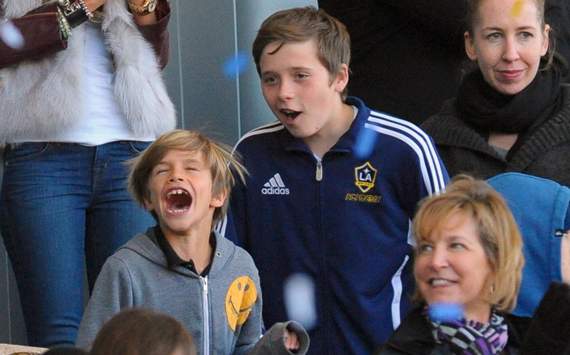 Romeo | Possibly mimicking the smiley face on his jumper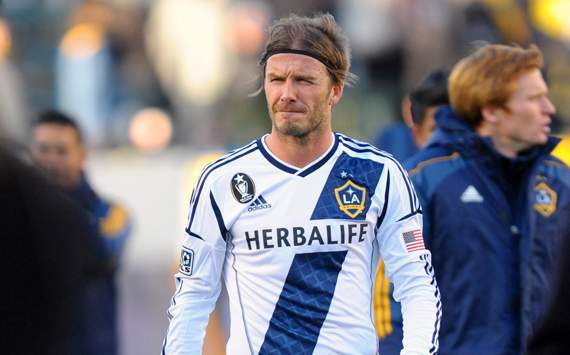 Job done | Beckham celebrates his part in LA Galaxy's 3-1 win