With 'The Clash of the Cash' coming up once again, we go beyond just the football of it. When it comes to administration of a club, what can one billionaire learn from another?
EDITORIAL

By Arkaprabha Chakraborty
When Roman Abramovich took over
Chelsea
from Ken Bates in 2003, there was widespead resentment over the fact that now they had the potential ability to buy their way to titles. What people failed to understand was that this is and will always remain 'the not so respected way'. You need to play your way to titles.
When Sheikh Mansour took over
Manchester City
from Thaksin Shinawatra in 2008, there was widespead resentment over the fact that now they had the potential ability to buy their way to titles. What people failed to understand was that this is and will always remain 'the not so respected way'. You need to play your way to titles.
The difference in these stories is that while the Blues of West London were shrewd if lavish in the transfer market, Manchester City bought small names at big prices. If the first season sets the benchmark let us look at comparative spending between the two clubs. Chelsea 121.15 million pounds on 14 players, averaging 8.6 million to a player. Manchester City spent 127.45 million on 11 players, averaging 11.6 million a player.
I have my eye on you! |
Mancini is quite the spoilt child in terms of his club's spending power

And where Chelsea invested mostly in young, up and coming stars like Damien Duff, Joe Cole, Scott Parker and Wayne Bridge, Manchster City invested in established firmly established, starting-to-go-over-the-hill stars like Tal Ben Haim, Shay Given, bringing back Shaun Wright Phillips and Wayne Bridge.
However, this is not a completely fair reflection of things as Chelsea's list also included their flop Glen Johnson and City's included the current best central defender in the league, Vincent Kompany. But over the years, while Chelsea's spending has declined to the present 'spend-when-necessary' (though at times the sum has been outrageous to say the least) policy, Manchester City have consistently been breaking the 100 million mark for every season since the big takeover.
Sheikh Mansour needs to learn from the other man in the Premier League billionaire owners club is that an owner shouldn't be a blind chequebook, whatever Bill Shankly might have famously said on that topic. Roman Abramovich is an owner who really cares for the club and earnestly wants its betterment. Now whether that has translated into success is a different topic altogether. And if Sheikh Mansour would want to learn something positive from the trigger-happy oligarch, it would be this passion. Passion which translates into checking on the health of his club almost as much as he would for his several more profitable enterprises.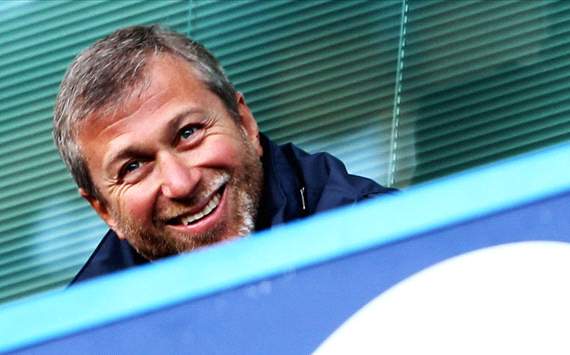 Let's fire someone today! |
Abramovich has been a double-edged sword for Chelsea
A football club is not such a thing that is a simple investment. It is not a rich man's toy. There are millions of people whose happiness to a lesser or greater extent depends on these clubs and their achievements. You need to tread carefully in every department. And keeping that in mind, Abramovich leaves a lot to be desired. The list of managers he's fired reads like a top ten managers in the world list. The trophy signings he's made have flopped so badly, we can tell that his tactical acumen could improve to say the least and that he needs to stop pretending he knows football to say the worst.
If there is another thing Sheikh Mansour needs to learn from Roman Abramovich, it is, "Be Patient." With Abramovich's Champions League obsession, he is undermining the possibility of establishing a serious dynasty of stability at Chelsea akin to what classic "Big Four" clubs like Manchester United and Arsenal, or even 'smaller' clubs like Everton have been able to do (David Moyes is a genius on a shoestring budget, it must be said). While Manchester City have fired only one manager to date, that doesn't mean the team is Mancini's to rule forever.
Since we are drawing analogies of the billionaire club beginnings, we can see him as Man City's Mourinho figure minus that much significant success. Mourinho ended up as the longest serving manager under Abramovich with three and a half seasons under his belt. Mancini's gone with two and half for City. Admittedly, the board has been patient with him in the face of very little success for a whole lot of money, but then, they must have realized that they were taking a less than average team and trying to make it good, not taking a decent team to make it better. Yet how much longer till the smile on the board's face cracks into a frown remains to be seen.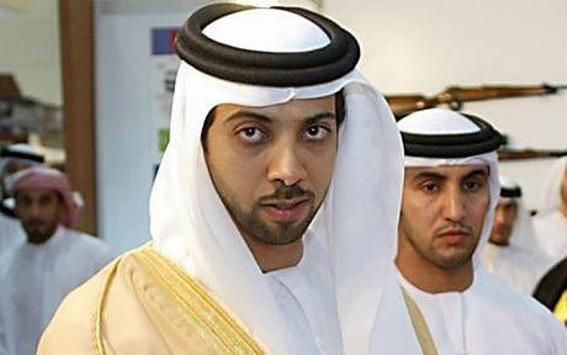 I'm watching you |
Mancini should be aware that Sheikh Mansour will soon want returns
So where does this put us in terms of Wednesday's game, so fondly dubbed 'The Clash of the Cash' these days? With Chelsea's two main strikers Didier Drogba AND Fernando Torres seeming to hit form as the season starts to wind down, the whole Chelsea team seems to be looking up. City could be in a spot of bother midweek. But bear in mind that the game is at the Etihad. City have not lost a game there for over a year and the addition of Carlos Tevez only makes them stronger. So, in the words that Heath Ledger made famous, "What happens when an unstoppable force meets an immovable object?" Not long left to find out...
Follow Arkaprabha Chakraborty on

How do you stay up to date with football when on the move? With http://m.goal.com – your best source for mobile coverage of the beautiful game.