Goal.com breaks down how Euro 2012's leading contenders are likely to pick their squads for Poland and Ukraine. In this feature, we look at Paulo Bento's Portugal
ANALYSIS
By Luis Mira | Portuguese Football Editor
Although Euro 2012 is still a little over three months away, and the main focus currently lies on the various domestic leagues and European competitions, the key preparations for Poland-Ukraine are well underway.
After a goalless draw against Poland on Wednesday, Portugal only have two more friendlies left before the competition kicks off on June 8, but coach Paulo Bento certainly knows the majority of the squad he wishes to take already.
Goal.com thus breaks down how Euro 2012's top nations - England, France, Germany, Italy, Netherlands, Portugal and Spain - are likely to go about selecting their 23-player rosters.
We move through each positional department - goalkeepers, defenders, midfielders and attackers - and divide the candidates into 'Definites', 'Probables' and 'Possibles'. Definites are those who are pillars of the team, indispensable and irreplaceable stars who will only miss out on the finals in the most extraordinary of circumstances such as serious injury. For example, Xavi of Spain or Gianluigi Buffon of Italy. Probables are those who are likely to go, but are not so indispensable that they are immune to being cut. Possibles are all the players who are fighting for the last places in the squad that are yet to be determined. Underneath these listed candidates, we then explain in detail the reason for our choices.
Since November, when we first presented a list of players who could make it to the European Championship, the situation of a number of players has changed. Below is a full rundown of how Portugal's 23 places could be taken now.
| | |
| --- | --- |
| Rui Patricio | Sporting Lisbon |
| | |
| --- | --- |
| Beto | CFR Cluj |
| Eduardo | Benfica |
| | |
| --- | --- |
| Mika | Benfica |
| Quim | Sporting Braga |
Once an undisputed start for Portugal, Eduardo has dropped down the pecking order in the national team since joining Benfica on loan in the summer. The Genoa-owned keeper has so far made just six competitive appearances in 2011-12, but he should still be a part of Paulo Bento's squad - also because of his experience in international events.
Rui Patricio has benefited from this and also from the fact that he had already worked with Paulo Bento at club level when the 42-year-old was in charge of Sporting Lisbon. Every time he has been called to action, he has not disappointed, so the custodian should be between the sticks at the European Championship.
CFR Cluj loanee Beto has been a regular third-choice in Bento's reign as coach, and with the Porto-owned player playing regularly in Romania, his chances of making the squad look very high. Sporting Braga's Quim is also a possibility, considering the good moment that the 36-year-old is enjoying, but in case the coach decides for a young talent, the choice will most likely fall on Mika, who was the hero in the Seleccao's impressive second-placed finish at the Under-20 World Cup in the summer.
| | |
| --- | --- |
| Bruno Alves | Zenit St. Petersburg |
| Fabio Coentrao | Real Madrid |
| Pepe | Real Madrid |
| Joao Pereira | Sporting Lisbon |
| | |
| --- | --- |
| Eliseu | Malaga |
| Rolando | Porto |
| | |
| --- | --- |
| Ricardo Costa | Valencia |
| Sereno | Koln |
| Silvio | Atletico Madrid |
| Nelson | Betis |
After Ricardo Carvalho retired from international duty following a bust-up with coach Paulo Bento, Bruno Alves has moved up the ladder and he forms Portugal's first-choice defensive pairing with Pepe, who remains ever present in the rearguard. Fabio Coentrao has been far from impressive at Real Madrid this season, but he is still the favourite at left-back. On the opposite side, Joao Pereira is almost a certainty, despite his dip in form in recent times, which has coincided with Sporting Lisbon's poor run.
Although Malaga's Eliseu has been far from satisfactory as a full-back, he is widely expected to be included in the squad as Coentrao's understudy, given the lack of choices for that position. With Bosingwa out of contention after publicly falling out with the coach, doubts remain over who will be the second right-back option for the showpiece event: Atletico Madrid's Silvio has struggled for fitness all season long, which may open up a spot for Betis' Nelson, despite his disappointing display against Poland on Wednesday. However, utility man Ruben Amorim is also a possibility, as the Sporting Braga midfielder frequently plays as a right-back.
Rolando has been far from convincing for Porto this season, but his place in the squad is practically guaranteed. The last centre-back slot is expected to be contested between Ricardo Costa and Sereno. The Koln defender has enjoyed a positive season at the Bundesliga side, which has made Paulo Bento favour him over Costa, who has been unable to find regular playing time at Valencia with only five competitive appearances this term.
| | |
| --- | --- |
| Raul Meireles | Chelsea |
| Joao Moutinho | Porto |
| Nani | Manchester United |
| Cristiano Ronaldo | Real Madrid |
| Miguel Veloso | Genoa |
| | |
| --- | --- |
| Carlos Martins | Granada |
| Ruben Micael | Zaragoza |
| Ricardo Quaresma | Besiktas |
| | |
| --- | --- |
| Ruben Amorim | Sporting Braga |
| Paulo Machado | Toulouse |
| Duda | Malaga |
| Manuel Fernandes | Besiktas |
| Silvestre Varela | Porto |
| Hugo Viana | Sporting Braga |
| Vieirinha | Wolfsburg |
| Andre Santos | Sporting Lisbon |
The midfield is, without a doubt, Portugal's strongest asset and the area in which Paulo Bento has the biggest number of quality choices at his disposal. The coach is expected to remain faithful to his five-man midfield system, with three players in the middle of the park and two out wide.
After an impressive display in the play-offs against Bosnia and Herzegovina, Miguel Veloso showed in Wednesday's friendly against Poland that he is an indispensable member of the squad. With Ricardo Carvalho no longer an option, Pepe is forced to play as a centre-back, which leaves Veloso as the only player capable of doing the dirty work of a holding midfielder.
Neither Porto's Joao Moutinho nor Chelsea's Raul Meireles have been particularly impressive at their respective clubs this season, but the lack of a pure No. 10 has forced Bento to choose the duo as the two central midfielders who surge forward with the ball. After Zenit St Petersburg's Danny picked up a knee ligament injury which will rule him out of the European Championship, Ruben Micael and Carlos Martins are both expected to be picked as they have been regular first teamers at Zaragoza and Granada, respectively. That should leave Hugo Viana as the outsider, despite his good run of form for Sporting Braga this season.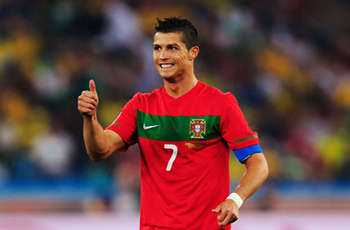 Cristiano Ronaldo has established himself as one of the game's top players and is currently leading La Liga's scoring charts with 29 goals, so he will be without a doubt the first player on Bento's list. Under the 42-year-old coach, Nani has enjoyed a role on the right wing which suits him better, and with the Manchester United star in impressive form at the club, he is also an undisputed starter. Besiktas' Ricardo Quaresma is also expected to make the cut as he is at the top of Portugal's list when it comes to adding creativity from the wings.
Silvestre Varela has been on form for Porto in recent weeks and he should be rewarded for that with a place in the squad, with Duda and Vieirinha regarded as alternatives down the flanks in case of an injury. Toulouse ace Paulo Machado and Besiktas midfielder Manuel Fernandes are in the running for the last place in midfield, with Sporting Lisbon's Andre Santos at the bottom of the pecking order, although he seems to be the most suited player to deputise for Veloso if needed.
| | |
| --- | --- |
| Hugo Almeida | Besiktas |
| Helder Postiga | Zaragoza |
| | |
| --- | --- |
| Nuno Gomes | Sporting Braga |
| Nelson Oliveira | Benfica |
| | |
| --- | --- |
| Helder Barbosa | Sporting Braga |
The forward line is clearly Portugal's weakest area as the team are short of quality options. Helder Postiga's impressive track record during the qualifying phase will certainly earn him a ticket to the finals. Besiktas' Hugo Almeida is also very likely to travel to Poland-Ukraine, and he is expected to contest a starting berth with Postiga as Paulo Bento's striking choice normally depends on the type of opponents he faces.
Sporting Braga veteran Nuno Gomes and Benfica youngster Nelson Oliveira are believed to be in the running for the last spot. The 35-year-old has not featured for the Seleccao since October, but experience is something that always comes in handy in international tournaments. As for Oliveira, the 20-year-old played a leading role in Portugal's runners-up finish at the Fifa Youth World Cup last summer and Bento has admitted that his characteristics are different from those of the other strikers available.
Braga's Helder Barbosa looked to be a potential alternative after a good start to the season, but only two goals in the last four months have made him an outsider in the roster.
Follow Luis Mira on