COMMENT
By Sarthak Dubey
Chelsea's billionaire owner Roman Abramovich would probably be the only person known to possess the qualities of a typical Indian parent and a typical Indian student, both! The Russian continues to put pressure on his staff and players forcing them to perform like factory workers, completely disregarding the fact that the rebuilding process is already underway. At the same time, he plays the 'spoilt brat' role at the club, asking mommy to magically spoon feed him with success.
Here are 5 reasons why Mr. Richie Rich should bring in rationality to his approach and develop rather than demand...

1) "You're Fired" Is No Longer Financially Sensible!
Undoubtedly Premier League's sack master, Roman has placed 6 different managers at the helm within a space of 5 years. Giving Jose Mourinho the boot cost him much of the fans' love, sacking Avram Grant cost him a few millions, throwing Scolari out cost £7.5 million, bringing Guus Hiddink in as interim coach propelled him to pay a hefty sum to the Russian FA, sacking Carlo Ancelotti and also paying Porto a compensation for Andre Villas-Boas cost the billionaire £28 million, and finally kicking AVB out before his contract expires would cost him £20 million!
What If I'm Next?
That is a lot of money, keeping in view UEFA's financial fair play rules. If Abramovich's favourite pass time of sacking managers continues, there would be two probable outcomes. Firstly, Chelsea FC would eventually become inelligible to compete in the Champions League which would have a strong bearing on finances as much of the revenue is earned from the European competition. Secondly, managers would readily accept the Chelsea manager's job, knowing the millions in store for them after they get the boot!

2) It Is The Era Of Youth
After years of frustration in failing to capture the coveted European Cup, Roman Abramovich adopted a new approach and hand picked his youth brigade to be led by a young manager. Now why is he stepping back from his own choice? His gaffer AVB has already tasted a lot of success in a short career, but shifting to a higher level of the game would be difficult to adapt for him as well. It is a well known fact that the younger and inexperienced players will take time to deliver success, ask Arsene Wenger!
The days of Arjen Robben making those breathtaking runs, Ricardo Carvalho providing rock-solid cover for John Terry, Michael Ballack stabilizing the midfield with an ice-cool head and Claude Makélélé protecting his defence like a warrior are over. Instead Juan Mata is wonderfully learning the role of a creative artist in attack, Daniel Sturridge is quickly becoming AVB's number one choice on the team sheet, Oriol Romeu is trying hard to adapt to the pace of football in England and David Luiz is slowly becoming a cult figure at the club with immense bravery on and off the ball.
The sooner Roman realises this, the better...

3) Please, No More Panic Attacks!
The capture of David Luiz in the 2011 January transfer window was not a surprise as the scouts had been tracking him for a while. While the signing of Fernando Torres was nothing but a panic buy. Though it brought initial jubilation and a feeling of great triumph, the event turned around Carlo Ancelotti's luck as Blues manager. The Spaniard continues to charge a hefty sum of £10 million per goal scored since his arrival at the Bridge!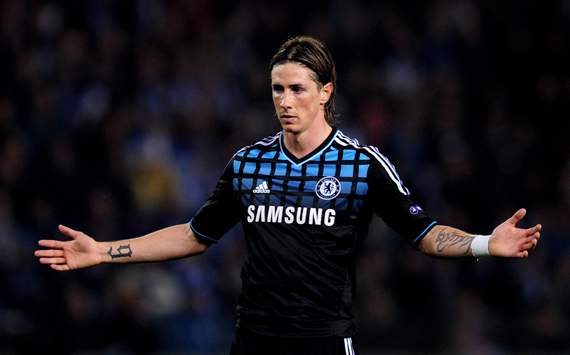 What Did I Do Wrong In Life?
Abramovich must learn that panic buys are not the solution to poor results, dismal form and negative vibe from the fans. The owner cannot afford to sell or offload the striker now that Nicolas Anelka has moved on. The only plausible answer to the Torres riddle is that the player must continue working hard in training, stay over time if he has to, bleed if the fans demand him to. The days of misery would soon come to an end and if Liverpool fans are controlling Torres' fate, they would lose control at some point of time!
4) Take The Lid Off That Pressure Cooker!
The players, manager and staff are already feeling the heat. The fans are unhappy, the owner is disappointed. The employees at Chelsea Football Club are all under immense pressure to perform for results. Understanding their needs and grievances would provide relief within the camp and a motivational spirit to burn down any opposition. But holding a meeting before and after a high-pressure game, threatening and scaring the staff would not help at all!
The do-or-die situation would work wonders in a half time team talk of the Champions League Final, not during mid-season when at least two trophies out of three are still within realistic reach. The Russian must visit fewer training sessions, if possible. These are young, strong and never-say-never professionals, so take a 'chill pill' Mr. Roman!
5) Leave It To The Professionals
The owner's main reason to exist at the club is to earn profits and hence he must do what he does best: Inject the financial aid to make smart buys in the transfer market and to develop Chelsea's youth and academy structure to give birth to the next John Terry. Telling AVB who to pick in midfield or explaining the art of scoring to Fernando Torres or teaching the Chief Executive Ron Gourlay how to manage the day-to-day administration should be none of his business.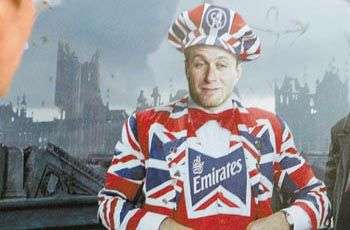 Roman Abramovich: England's Sack Master
The Russian oil-barron must answer some 'unattended questions' like why Ray Wilkins was sacked as assistant manager to Ancelotti when the team was flying high at the start of season 2010-11. There are many important issues with the Chelsea Pitch Owners with regard to the Pensioners shifting to a bigger stadium which must be resolved. A manager can never work with his hands tied - Brian Clough couldn't do it in the glorious 70's with Derby County and neither could Jose Mourinho at Chelsea in 2007. Please understand that, Mr. Abramovich.
Follow Sarthak Dubey on

How do you stay up to date with football when on the move? With http://m.goal.com – your best source for mobile coverage of the beautiful game.