In this week's edition of Legends, we look at the Blue Wizard, Gianfranco Zola, the player who was called Chelsea's greatest player, having had spent 7 successful seasons at Stamford Bridge.
Gianfranco Zola
Date Of Birth 5 July 1966
Place Of Birth Oliena, Italy
Height 1.68m
Playing Position Second Striker/ Attacking Midfielder
"Early Years In Italia"
Zola was born in Oliena, a small town in Sardinia, Italy. He spent his childhood happily, in the small town with his mother, Joan, father, Ignatius and sister, Silvia. He played a lot of football as a child and actually began his football career at Corassi Oliena, a home club, where his father also served as the chairman for a brief period of time.
After becoming old enough to get access to professional football, he signed for Nuoroese, a Nuoro based club, in 1984, where he was employed in midfield. After two years, he transferred to another Sardinia based club, Sassari Torres, where he led Torres to C2 championship scoring 8 goals in 30 appearances, in 1986. After three successful seasons in Sardinia, the big boys came calling and he signed for Napoli, a Serie A club in 1989.
"The Maradona Effect "
Zola arrived at Napoli, in the uncomfortable position of a surrogate to the undisputed champion of world football at that point in time, Diego Maradona. Maradona would go on to have a great effect on his career, as they became close friends and would practice a lot together after training, taking free kicks and passing.
Zola once said that "I learned everything from Diego. I used to spy on him every time he trained and learned how to curl a free-kick just like him."
In his very first season in Naples, he won the Serie A and when Maradona left, he left the number 10 jersey for his rightful heir, Zola. In his 4 season stint at Napoli, he cemented his position in midfield, playing with the likes of Ciro Ferrara, Daniel Fonseca and Careca. He ended up scoring 32 goals for Napoli after playing 105 matches for them, before making the switch to Parma.
"At Parma"
After signing from Napoli, the coach of Parma Nevio Scala, gave Zola a free hand in attack. Zola spent two seasons at Parma. Two very good seasons that made him one of the best players in Italy. He scored a lot of goals at Parma, and helped them to a second place finish in the Serie A and the Coppa Italia to add to the UEFA Cup glory.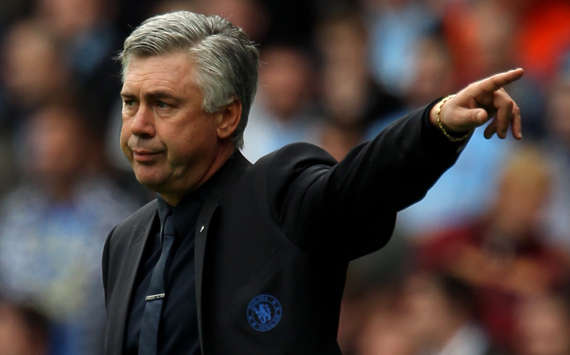 I think you could help THERE | Strangely, Ancelotti was the coach who sent Zola to Chelsea
Ironically, he transferred to Chelsea for a fee of £4.5million after 4 seasons because the new manager at Parma, Carlo Ancelloti considered Zola, a jigsaw piece not fitting in his jigsaw.
"The Magic Box"
Chelsea is where Zola really peaked in his career. Even though he was one of the smallest players in the all so aggressive and physical Premier League, he didn't really take much time to adjust and in his very first season, he was named Football Writers Association Player of the Year, the first player ever to win this accolade after spending less than one complete season at a club.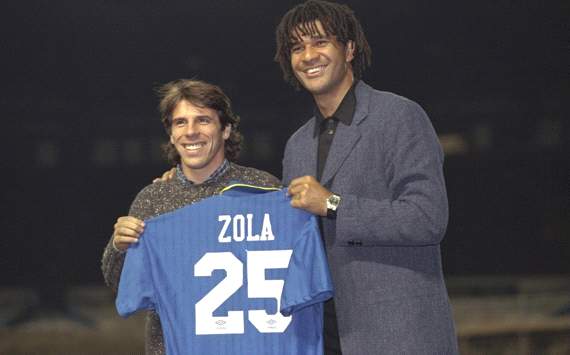 You're right, Carlo | Zola went on to become a Chelsea legend, with his number semi-retired
This was just the start of his wonderful time in England, where he went on to win more trophies for the club, having taken his game to a completely different level. After seven seasons at the highest level of militancy at the London club, the last of which was crowned with 14 goals scored and qualification in the Champions League in 2003-2004 season, Zola returned to Italy to wear the shirt of Cagliari, team entered the championship Serie B.
Very popular in England and extremely loved by one and all in London, he was affectionately nicknamed Magic Box for his stature and his talent. Shortly after he returned to Sardinia, he was appointed Member of the British Empire by Queen Elizabeth II. Chelsea haven't officially retired his number, but NO one has taken it since. Or even felt that they deserved to.
"Return To Sardinia"
Back home, once again, it seemed like Zola's career as a professional footballer was coming to an end. But it wasn't to be so, as he led Cagliari to promotion to the Serie A. After his first season at Cagliari, he extended his contract for another season, a season which would be his last, ending his career in appropriate style, with a double against Juventus in his last professional game. In his honour, Cagliari withdrew the number 10 jersey; the number he wore for 2 years at the club.
"International Career"
Being such a great player, in the history of Italian football, Zola has had a very short career for Italy. He made his debut for Italy in 1991 in a EURO 1992 qualifier against Norway. He appeared at the 1994 WC, making but one appearance in the second round against Nigeria, after he was given his marching orders for 'fouling' Augustine Eguavoen, which forced him to miss the two subsequent World Cup matches.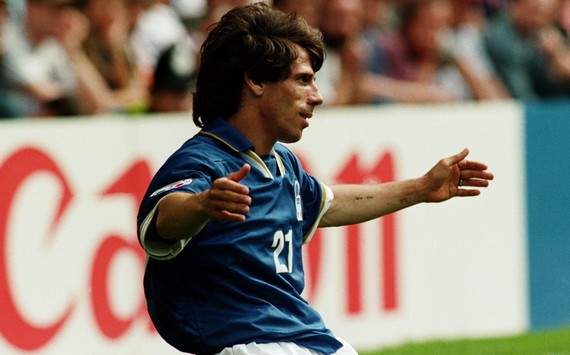 You lookin' at me? | Zola was as effective for country as he was for club, albeit with a brief career
His first two goals came on 25 March 1995, in a 4–1 win in a Euro 1996 qualifier against Estonia. He also played in all three group games at Euro 1996, and missed a penalty against Germany as Italy surprisingly crashed out in the first round. He retired from international football, finishing with 35 total caps and ten goals.
"Style Of Play"
Zola started off as a midfielder, but later involved himself into the game as a second striker, scoring goals at free will. He was also a dead ball specialist, having learnt the art of curving the ball from Diego Maradona.
"Media"
As a youngster, Zola appeared in Bonnie Tyler's music video "Total Eclipse of the Heart". After the end of his sport career, he took up a football commentary as a job, also serving as an Italian Sports pundit.
"Managerial Career"
Italy U-21
He was appointed as an assistant to Pierluigi Casiraghi, the coach of the U-21 National Team. The duo led the U-21 squad to the Olympics in 2008, where he reached the quarterfinals only to be knocked out by the Belgium U-21 squad.
West Ham
Zola was offered a 3 year contract as coach of West Ham United, without having the proper UEFA A Managing license. An offer he couldn't refuse. This seemed really strange because of the great love people had for him in London but as a Chelsea great.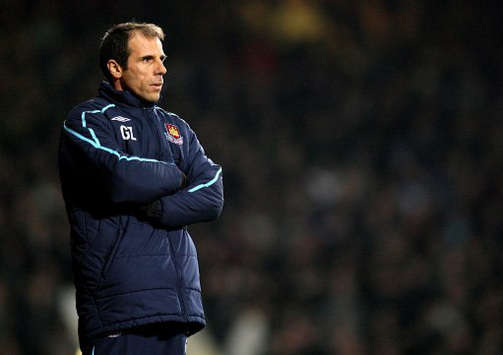 What're you doing there? | Oddly, Zola chose to manage Chelsea's cross town rivals, West Ham
He developed a West Ham side that had flair and class. He won the confidence of fans soon afterand integrated more youth players into his mix, the likes of Junior Stanislas and Zavon Hines, to name a few. But in spite of this, West Ham struggled in the 2009-10 season, where they finished only 5 points above the relegation zone. His job seemed to be at risk when he wasn't consulted over a few transfer bids by the management at West Ham. The sacking finally came on 11th of May, 2010 when he was sacked by the club for poor management.
"Achievements"
Team Honours
Club
Torres Serie C2 (1): 1986–87
Napoli
Serie A (1): 1989-90
Supercoppa Italiana (1): 1990
Parma
UEFA Cup (1): 1994-95
UEFA Super Cup (1): 1993
UEFA Cup Winner's Cup (1 runner-up): 1993-94
Chelsea
FA Cup (2): 1996-97 1999-2000
FA Charity Shield (1): 2000
Football League Cup (1): 1997-98
UEFA Cup Winner's Cup (1): 1997-98
UEFA Super Cup (1): 1998
Individual Honours
Inducted into the English Football Hall of Fame: 2006
Voted Chelsea's Best Ever Player
Named in Chelsea's centenary XI
How do you stay up to date with football when on the move? With http://m.goal.com – your best source for mobile coverage of the beautiful game.