'Fortress Stamford Bridge' – This described to the world what Chelsea represented. Lately Chelsea have not lived up to the reputation of being a stingy side who just hate letting in goals. They have instead turned into an error prone, stale and reckless unit that has resulted in them losing three of their last four matches in all competitions. Defeat to Bayer Leverkusen in the Champions League followed by a late disaster at the hands of Liverpool in the League who rubbed the victory in with another successful outing at the Bridge in the League Cup.
Chelsea's current scenario is in stark contrast to the one Newcastle are in. They currently lie in fourth on the table with 26 points, one point above the Blues. They are everything the Blues are not. They are defensively solid and have an attack that is functioning like a well oiled machine that includes a very tenacious midfield who rarely lose their shape during the course of the game.
They have gone from strength to strength under Alan Pardew who has carefully reconstructed the side that was in tatters due to off the field issues and the departure of Andy Carroll to Liverpool. Let us take a closer look at the key battles the fans will expect to see during this high voltage clash at Tyneside.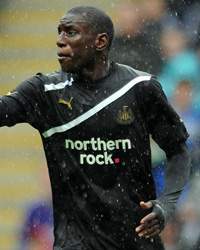 This can be best defined as a clash between a striker on cloud nine against a defender whose skill is undeniable but is in the news for all the wrong reasons.
Ba has blossomed under Pardew's management and is turning into a lethal predator for both club and country. His power, aerial skill and ability to get in the right position has been one of the key factors in Newcastle's amazing run of form this season.
He will up against one of English's football's most reliable and equally controversial players in John Terry. Maligned for his various off field issues that include racism charges and influence in the dressing room, Terry is no more the rock and no longer does he carry the 'Untouchable' tag that was the highlight of the Mourinho era.een helped by the presence of erratic defensive partners when he attempts to marshall the high backline. However if there is one thing that Terry can do it is his
ability to raise his performance when the chips are down and he will need every ounce of that skill when he squares off again
His mistakes, less as they may be, have cost the side on occasions and he hasn't bst a striker who's fast earning a reputation of being a game changer.
Terry has done so on numerous occasions in the past and emerged from the slump successfully. Andre Villas-Boas will look to Captain Fantastic to help him galvanise his troops and bring Chelsea out of their winter stupor.
| | | |
| --- | --- | --- |
| Jonas Gutierrez | vs | Bosingwa/Ivanovic |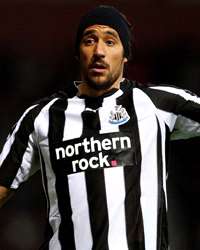 The full back position has always been a problem for Chelsea over the years. They solved the problem of a left back by poaching Ashley Cole but the right full back slot has been an ever present chink in their armour.
When AVB arrived Bosingwa was given license to make his marauding runs down the right hand channel and supplement Sturridge. But in doing so he has left his defence wanting on numerous occasions. AVB was forced to switch the Serb Branislav Ivanovic to his former right back role and he has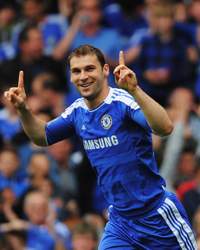 proved to be a more stable option.
But given that the other options for centre half are Alex and kamikaze David Luiz, AVB has been forced to use the Serb in the heart of the defence. It will be interesting to see what team AVB puts out as neither Ivanovic nor Bosingwa will have a moment's peace as they will be coming up against Jonas Gutierrez whose pace, power and crossing ability will be surely give the Chelsea defence a hard time.
And given that the setting is at Tyneside he will be egged on to attack by the extremely vocal Newcastle crowd.
| | | |
| --- | --- | --- |
| Yohan Cabaye | vs | Frank Lampard |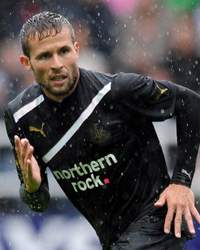 This one would be interesting to watch as it will be a man who has been billed as one of the top signings this summer against a man who has been Chelsea's most consistent performer over the last decade.
No doubt if this was a 25 year old Frank Lampard critics would at once write Cabaye off and would say Super Frankie would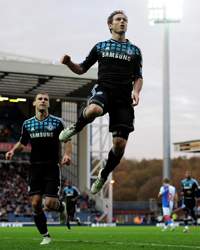 win this battle hands down. However this is not the case as Lampard has slowed down considerably and his performances have been under scrutiny. But a short stint on the bench brought back the Lampard of old.
Suddenly he began to help dictate the tempo of the game and resumed his trademark runs into the box and his long range passes. Lampard has been their best player in many a game this season despite him being on the losing side.
Cabaye, on the other hand,has been vital in helping Newcastle build attacks and supplement Ba and Ben Arfa. He will be relishing this chance to play against arguably one of the best box-to-box midfielders in the world and the winner of this will probably decide the outcome of the match.