Rarely have seen a manager so passionate and involved in a game of football as Andre Villas-Boas. Being prepared and making dossiers for the smallest of small opponents is one thing, and being literally obsessed with tactics is another!
Last season, you would have seen Carlo Ancelotti standing on the touchline, almost like a statue with one eyebrow up and never expect him to do much for the entire 90 minutes, but this season Chelsea fans are in for some passionate theatricals which include lots of twitching, twirling and squatting! It seems like AVB visualises the game better as he sits down on the touchline, barking instructions to his players.
Whatever may be his actions, they just flash the brilliance of the man, and show us how much he thinks football. AVB's vibrant love for the game flourishes in his life. The Pensioner's manager turns 34 today and Goal.com wishes him a successful trophy cabinet filling career ahead!
The top-notch professional gained his UEFA C coaching licence at the age of 17, before moving to become the head coach of the British Virgin Islands national team at only 21. Villas-Boas' career as a player never got off the ground. Indeed, he had plans to become a football reporter but a break at FC Porto came courtesy of neighbour Sir Bobby Robson.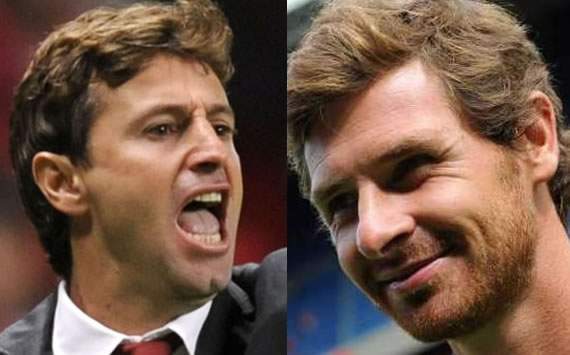 Pacienca and AVB | "Please play Pacienca often" - AVB's message to Robson
The then Porto manager was questioned by AVB as to why Domingos Pacienca was on the bench far too often. When he was asked to support his statement with reason, his explanation impressed the late manager who invited the 16-year-old to training and later offering him a job in the club's youth set-up.
Sir Bobby was a major inspiration in his life as he insisted that Robson was key to his development, maintaining that: "He was decisive in the love I feel for this profession and for the doors he opened for me at that age. I owe him."
Moving back to Porto to take charge of the Under-19 side, he picked up his B and A licences and would later be promoted to study under another young manager named Jose Mourinho as his assistant.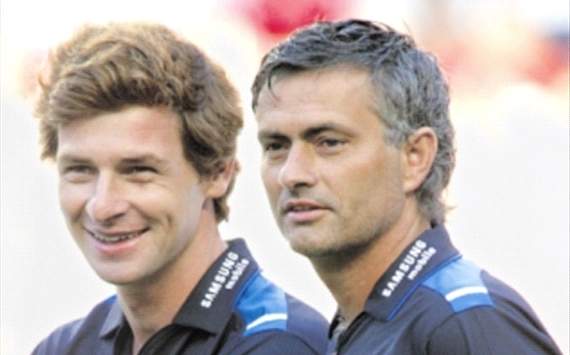 I'm not Jose's Clone | Andre Villas-Boas with his 'Special' mentor
This made him one of the most qualified coaches on the circuit, though his inexperience at the highest level showed. At the start of the 2009-10 season, Villas-Boas left Mourinho's support team to pursue a career as manager, and he soon found a job in the Primeira Liga with Académica de Coimbra, filling a vacancy created by Rogério Gonçalves' resignation in October 2009.
At the time of Villas-Boas' appointment, Académica were at the bottom of the league and still without wins, but their luck started to change as he introduced a new style, leading them to a safe 11th place, ten points clear of the relegation zone.
In addition to that, Académica also reached the 2009–10 Portuguese League Cup semi-finals, losing against Porto at the Estádio do Dragão with a late goal from Mariano González. His impact at Académica was immediate, not only because of solid results, but also because of the attractive football displayed by the team, which led to intense media speculation linking him with the vacant jobs at Sporting Clube de Portugal and Porto in the summer of 2010.
He believes in freeing the players and nurturing their talent rather than becoming a dictator. Andre was the first at Chelsea to hold the opposition scout role as a dedicated, full-time position and was innovative in the use of up-to-date computer and video technology to brief the coaching staff and players.
It played an important part in bringing back-to-back Premier League titles and FA Cup and Carling Cup victories to Stamford Bridge.
Happy birthday AVB, here's wishing the master tactician Feliz Aniversário...
Download the Goal.com Mobile app, and the world of football will be at your fingertips and in your pocket!