EXCLUSIVE

By Rob Stewart
Former
Liverpool
defender Dominic Matteo knows what it takes for a visiting team to win at Anfield thanks to his days at Leeds United, but is not convinced Premier League champions
Manchester United
can prosper in front of the Kop.
Matteo, who made more than 100 appearances for Liverpool before moving across the Pennines to Elland Road, is expecting the honours to be shared when the arch-rivals meet at Anfield for the first time since Sir Alex Ferguson's eclipsed the Reds by winning a 19th domestic title.
Here Matteo, speaking following the launch of his autobiography
In My Defence
, gives
Goal.com
the low-down on the key areas where the outcome of the game will be decided.
Jamie Carragher v Wayne Rooney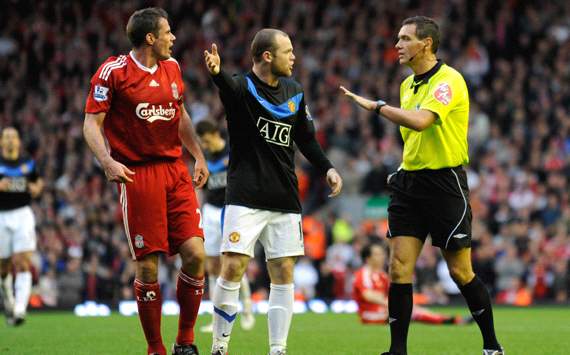 "With the strange way that things seem to go in football lots of England fans wouldn't be the slightest bit surprised if Wayne Rooney went out and bagged a hat-trick at Anfield after being banned by Uefa.
"But they would be reckoning without my old team-mate Jamie Carragher who has all the guile to make sure that Rooney does not bounce back from his nightmare in Montenegro and kick Liverpool where it hurts.
"Jamie is not only a class defender but he is also commander-in-chief of the Liverpool defence and he will have to make sure that the whole of the back-four as well as Lucas Leiva pull together to stifle Rooney who will make them pay if they become disjointed because he's a world-class player.
"Everyone knows what a hard-working and skilful player he is and his goal-scoring record speaks for itself. This will be a chance to show people that he can handle the pressure when he gets frustrated because Jamie will be out to make sure his defence make life uncomfortable for him."
Luis Suarez v Rio Ferdinand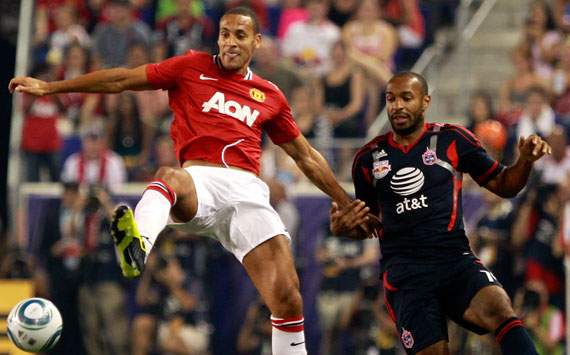 "As he is now approaching his 33rd birthday some people are already lining up to write off my former Leeds United colleague Rio Ferdinand but for me they will end up eating their words this season.
"Rio is one of the best defenders that the Premier League has ever seen. He has proven it on a consistent basis and if he is given the nod he will relish the chance to put one over on Liverpool like he did when he was at Leeds and scored in our 2-1 win at Anfield a decade ago.
"He will have a bit of extra motivation to make sure his side shut out Luis Suarez because it will silence his critics and show Fabio Capello that he can still do the business on a big stage where his experience will be vital alongside United's up-and-coming players.
"He will have his hands full with Suarez who is already established as one of the best forwards in the Premier League and yet he has only been in England since last January which is testament to what a gifted player he is.
"The United defence will have to be careful not to be dragged out of position by Suarez because, mark my words, if they become ragged then Steven Gerrard will be in there like a shot to take advantage of any openings."
Andy Carroll v Nemanja Vidic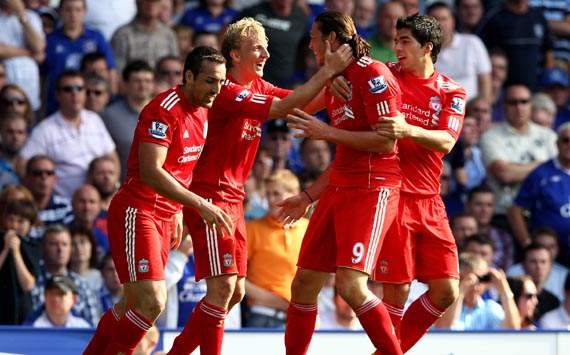 "It seems that Nemanja Vidic is ready to call time on his international career and that is great news for United because it means he will be able to devote all his energy to the Old Trafford cause.
"The United skipper will be right up for it as soon he comes into contact with Andy Carroll because he will be fully aware that the first challenge – be it in the air or on the deck – will be crucial. What happens in their opening exchanges will set the tone for their battle for the rest of the game.
"Vidic will be out to make sure Carroll knows he is there from the word 'go' but with a goal to his name in the Merseyside derby Carroll will fancy his chances of winning over Liverpool fans even more and making a point to Fabio Capello as he ponders how to replace Wayne Rooney at Euro 2012."
Stewart Downing v Chris Smalling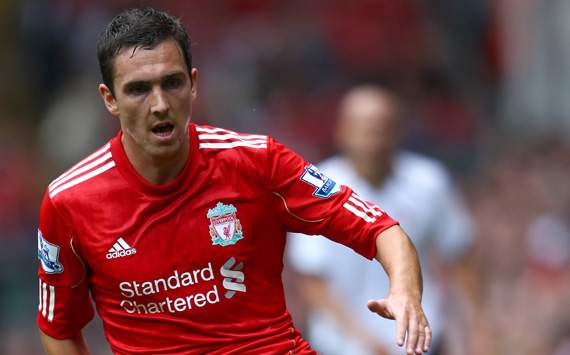 "If Sir Alex Ferguson opts to go with Chris Smalling at right-back then Stewart Downing should be rubbing his hands together.
"Don't get me wrong, Smalling is a very good young defender but the fact is he seems to be a centre-half first and foremost rather than a full-back and Stewie has enough experience to make the most of his opponent's youthfulness.
"Stewie is a good old-fashioned throwback of a left-winger who is very hard-working but he also has a trick or two up his sleeve and two very good feet so Smalling will need a hand to deal with him.
"Stewie's delivery of crosses is first-class but he will also feel that he is due a goal and there couldn't be a better place to open his account than at Anfield against Liverpool's arch-rivals."
Steven Gerrard vs Darren Fletcher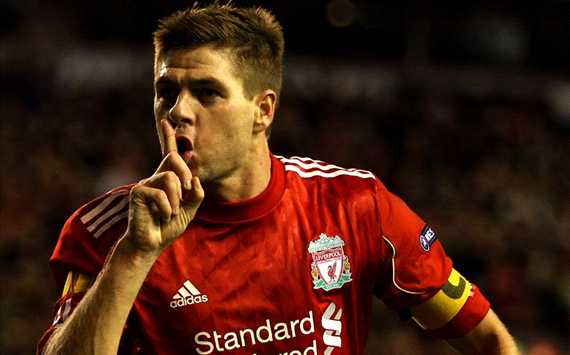 "If Liverpool fans are worried about Rooney and Uefa tempting fate then Manchester United supporters will be fretting over Steven Gerrard if deemed fit enough to be included in Kenny Dalglish's XI.
"It's become a bit of a cliché to say that he is Liverpool's talisman but no matter how hard I try I can't think of a better way to describe him because he is such an influential figure on and off the field for my old club.
"He is what you would call a big-game player, the sort of person who rises to the occasion when it really counts and as you can't get much bigger than a Liverpool-Man United game, the stage is set for him perfectly because he has the perfect temperament for crunch games like this.
"I would imagine that Darren Fletcher would be the player Sir Alex Ferguson will tell to do his best to stop Stevie in his tracks because he keeps United ticking along and, if he is back to 100 per cent fitness, he has bags of energy. Then again, he might still be struggling to overcome Scotland's defeat in Spain.
"Overall, I can see Stevie cancelling out Wayne Rooney and while my heart says it will be 3-0 to Liverpool my head tells me that it will end up 1-1."
In my Defence: Dominic Matteo – The Autobiography, published by Great Northern Books, is out today, priced £16.99. To order a signed copy phone 01274 73056 or visit www.greatnorthernbooks.co.uk.

Download the Goal.com Mobile app, and the world of football will be at your fingertips and in your pocket!