In today's world of big money and fat transfers, players' loyalties are easily up for sale. The overpowering scent of money, power, fame and lifestyle has pulled it down from its preeminent plinth. But, thankfully for us, when all others are trading places and making more money, there remains a breed that would never consider leaving their familiar territories. Here is a list of 10 such names.
| | |
| --- | --- |
| STEVEN GERRARD | |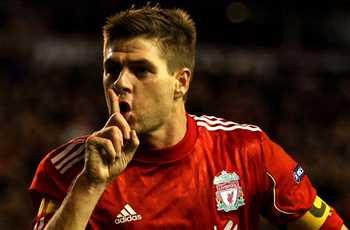 The Kop idol has stayed loyal to the club, despite strong interest from Chelsea over years, and fans adore him for that. His 'Roy of the Rovers' style of football struck a chord with many scousers and led to his being captain in 2003 succeeding Sami Hyypiä. He may have sacrificed his ambition to lift the Premier League title but over the 13 years he has played for Liverpool, he has won a Champions League and two FA Cups in nearly 400 appearances. He is one of the most complete footballers in the world. Power, pace, touch and a never-say-die attitude; Stevie G has it all. He is known for his fantastic long shots and playmaking qualities. He is regarded as 'One of the best players in the world' by former player Zinedine Zidane.
| | |
| --- | --- |
| JAMIE CARRAGHER | |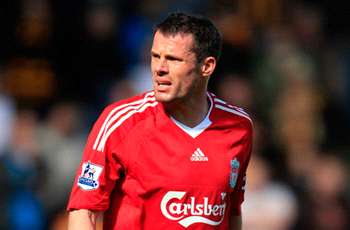 He may have been a boyhood Everton fan, but now his heart is draped in the red of Liverpool. His Liverpool journey began back in October 1996 when he signed professional terms following a successful apprenticeship. Carra was an integral part of Gerard Houllier's treble-winning side of 2001, playing 58 games, most of which were at left-back. After 15 years at the heart of Liverpool defence it looks strange when he is not there. He has even admitted publicly that he rather play for Liverpool than England. His loyalty is so greatly felt by the scouser support, that there are calls for him to become manager once he retires. The vice-captain has been instrumental in the Reds' success over the last 15 years, during which he's made more than 600 appearances.
| | |
| --- | --- |
| JOHN TERRY | |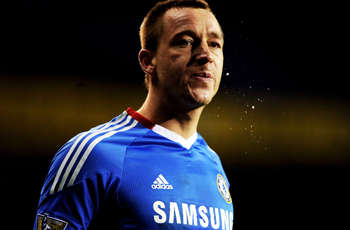 Terry has led and played with unstinting loyalty and passion. Being part of the Chelsea set-up since 1998, he has captained the Blues throughout their most successful period – winning three league titles and four FA Cups. There was a chance he would follow the riches and move to Manchester City, but a whopping new contract ended that speculation, leaving him likely to spend the rest of his career at Stamford Bridge. true hero to the fans, John is the most successful captain in Chelsea history and in many eyes, he's the best central defender currently in action. As brave as they come and a superb reader of the game, sound technique and distribution make him more than just a defenders' defender.
| | |
| --- | --- |
| RYAN GIGGS | |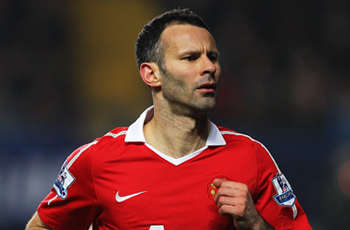 United's most decorated player might never have graced Old Trafford, however, had it not been for Sir Alex Ferguson's intervention. Cardiff-born Giggs was attending Manchester City's School of Excellence in his early teens, but Sir Alex made a personal visit to his house on his 14th birthday and Ryan jumped at the chance to sign for his boyhood favorites. He is one of the most successful players in the history of football. That already tells you about his qualities as a player. Giggs has scored in EVERY season in the Premier league which is an incredible feat for a midfielder and he is the only one to do so. In terms of trophies, he has pretty much won all there is to win in the English premier League including quite a few European cups. He has also won numerous individual awards.
| | |
| --- | --- |
| FRANCESCO TOTTI | |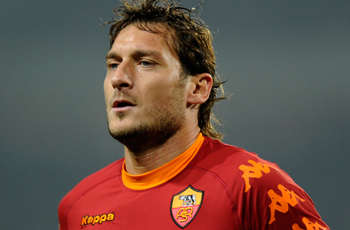 The legend and captain of the Italian club AS Roma, A man that is still playing today. He is one of Italy's finest footballers and plays as a second striker but can also adjust to playing as an attacking midfielder. He has won a number of trophies including the world cup and has won a large amount of individual awards. He is a true fighter and warrior on the pitch. Totti has spent his entire career at Roma, is the number-one goalscorer and the most capped player in the club's history. He is considered as one of the finest players in his generation and also Roma's greatest player ever.
| | |
| --- | --- |
| JAVIER ZANETTI | |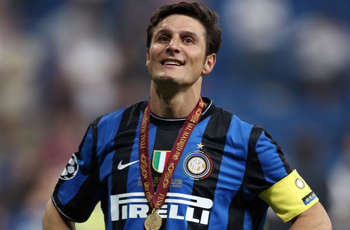 Inter Milan's legend and captain. The Argentinian, Javier Zanetti has been with Inter Milan since 1995. He is a very versatile player since he can play as a wingback on both sides be it left or right which is something very credible or he can also play as a midfielder. He has won quite a few trophies to date, most notably the treble that he won last year (UEFA Champions League, Serie A and Supercoppa Italiana). Despite his age of 38, Javier Zanetti still plays at the very top level of football and he could still play for quite a few years to come. The 2010 UEFA Champions League Final on 22 May 2010 was Zanetti's 700th game with Inter. He holds the record for the highest all-time appearances by a non-Italian born player for an Italian club and his 749 official matches for the club put him second (behind Giuseppe Bergomi 758 in Inter's all-time appearances list.
| | |
| --- | --- |
| ALESSANDRO DEL PIERO | |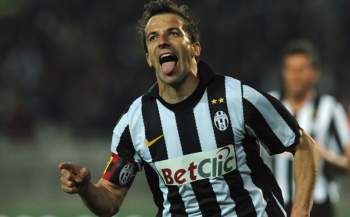 Alessandro Del Piero is a legend and captain of the Italian club Juventus. He has been with the club since 1993. He is known for his creativity to not only set up goals but score goals himself. He is also known for his fantastic free kicks and penalties. Del Piero was named in the FIFA 100, a list of the 125 greatest living footballers selected by Pelé as a part of FIFA's centenary celebrations. Del Piero was also voted in the list of best European players for the past 50 years in the UEFA Golden Jubilee Poll. Along with three awards in Italy for gentlemanly conduct he has also won the Golden Foot award, which pertains to personality and playing ability. Del Piero holds the all-time goalscoring record at Juventus. On 6 April 2008, Alessandro Del Piero became the all-time highest-capped Juventus player, ahead of Juve legend Gaetano Scirea.
| | |
| --- | --- |
| IKER CASILLAS | |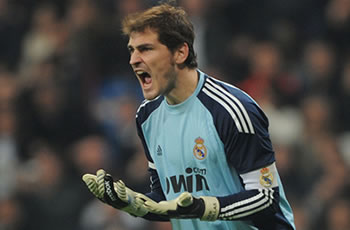 Iker Casillas' relationship with Real Madrid dates back to 1990, the same year he began working his way up through the ranks until finally earning a starting role with the First Team in the 1999/00 season. Agile, quick, intelligent, and nearly unbeatable, Casillas is arguably one of the best active goalkeeper in the world. Acknowledging Casillas's contribution to Real Madrid, club offered him a lifetime contract, which will let him stay with them until 2017.
| | |
| --- | --- |
| CARLES PUYOL | |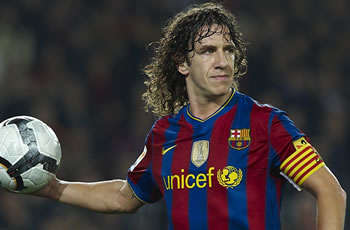 Puyol's loyalty warrants great admiration in a sporting age where money talks, an admiration which perhaps cannot be reciprocated for his Kenny G like, curly locks. His incredible versatility to play almost anywhere in the back four has lead to personal awards for both centre back and right back positions. Puyol is a tough, aggressive defender who has the versatility to play both as a full-back and in the centre. His holistic approach makes him a favourite at his club side. Puyol is a vital member of Barcelona team, and his tactical ability and know-how also means he is not a man to pick up many yellow cards or, njuries, both of which factors have meant that he is an ever present in both Europe and domestic competition. His energy and athleticism is vital in defence, for the high backline, attacking style that Barca plays. Joining Barcelona at the tender age of 17, Puyol has won the lot, and with his career winding down, will be sorely missed once his playing days are over.
| | |
| --- | --- |
| ANDRES INIESTA | |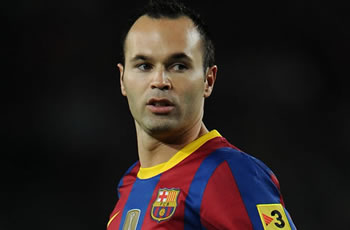 Iniesta came through La Masia, the Barcelona youth academy, and impressed from an early age. He made his first-team debut in 2002, aged 18. He began playing regularly during the 2004–05 season, and has remained in the side ever since. He was an integral part of the sextuple-winning Barcelona side in 2009, the only time which a club has achieved six titles in a year. At the moment, he is the first choice of the current FC Barcelona coach Pep Guardiola for the attacking midfield position, along with Xavi. They are every oponent's nightmare. He is one of the most loyal players in world football.
Do YOU Agree With Our List Of "Top Ten Most Loyal Players?" Leave Your Comments Below...
Download the Goal.com Mobile app, and the world of football will be at your fingertips and in your pocket!