Yes. It's the boring boring international break. A break that makes you miss your favourite club and league. You have to go through the stress that none of your club's players get injured on national duty.
Why don't we through the agony and pain to one side? And just sit back, relax, give our muscles a nice long stretch, make our favourite drink and watch the following movies that will keep us de-stressed and connected with football in another entertaining way..
1.

The Damned United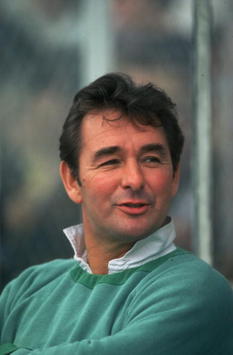 The Real Brian Clough
Brian Clough. Brian 'Howard' Clough. For those who are not familiar with this legendary figure in English football, it is important to know that he was the only English manager EVER to win the European Cup twice. He achieved this remarkable feat with Nottingham Forest in 1979 and 1980. Previously, he took Derby County from the bottom of the second division to Champions of England, making them win the First Division title the very next year.
He is also known as "the best English manager who never managed England". Released in 2009, 'The Damned United',based on a novel 'The Damned Utd' by David Peace, takes us into the awe-inspiring world of English football of the 1970's. It follows the life and times of Brian Clough, magnificently played by Michael Sheen, as he took over the hot seat at a near relegated Derby County. The movie has some terrific sets portraying typical football of the 70's. Brian Clough's dedicated friendship with his assistant manager and best friend Peter Taylor is the fulcrum of the film.
Watch it to find out how exactly did Brian Clough hold on to last only 44 days (very infamously) as the manager of Leeds United, why he disliked his long time rival Don Revie so much, how he went against the wishes of the board of directors at Derby and signed new players and how he managed to remain so outspoken, charismatic and amazingly controversial throughout his career. He was the favourite son of the media thanks to his often witty and talismanic sarcasm.
Don't miss this film as this contains no rubbish romance, no 'saas-bahu' drama and no bike chases. Pure football, true football, total football. After watching, you get this uncontrollable desire to research on the two time European Cup winning hero. Don't let that desire go, flow with it! Don't miss his infamous interview (available on youtube) with BBC's John Motson where he absolutely blasts him away! You will wonder, "Can we make a film on Jose Mourinho as well?"
2.

Green Street Hooligans
Another football classic, this film portrays the unfortunate and dingy department of football - Hooliganism. Released in 2005, 'Green Street Hooligans' follows the life of a man named Matt Buckner (Elijah Wood), a Harvard drop-out, as he goes back to England to learn a valuable and sensible lesson in life from the world of football firms/gangs around him. A beautiful narration of hooliganism in England, as it is, 'Green Street' tells us about the ferocious rivalry between West Ham United and Millwall FC.
How Do We Get Them Down From There?
The two clubs relentlessly hate each other and their matches often turn violent. The film shows a group of lads handling West Ham's famous firm 'GSE' or the 'Green Street Elite' who stand firm and protect their mates in every fight with numerous other clubs and their firms such as Manchester United's Red Army, Tottenham's weeklings, Chelsea's headhunters and of course the Millwall Bushwackers, who were one of the most notorious hooligan gangs in England.
After watching this eye-opener, you will be itching nervously to watch the two legs of West Ham United vs Millwall FC in the Championship this season, where the drama off the field will match the action on it! It's not for the faint hearted, as this shows a lot of violence which is on a very true scale. Watch it if you thought that English football was all roses and daisies and be open to change your view about 'clean football'. An emotional ending awaits you and true passion for the club you support will burst out after watching this. Not a chic-flick ladies and gentlemen, please don't miss this zealous thriller!
3.

Fifteen Minutes That Shook The World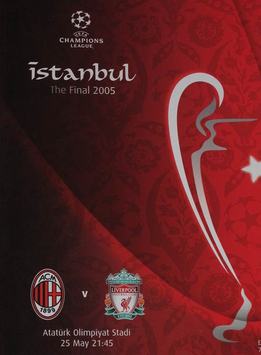 Engineered For The Reds
All Liverpool fans reading, this hilarious short film is a MUST WATCH! "Half Time, The Atatürk Olympic Stadium. May 2005 - A scene of total devastation, shock and humiliation. 45 minutes from eternal shame. 45 minutes that brought this city to its knees." This rare comedy football flick is centered on Liverpool's historic Champions League Final triumph over AC Milan in Istanbul from a 3-0 deficit at half time in 2005.
It kicks off with the reaction of various individuals such as Liverpool fans, Everton fans, Sir Alex Ferguson (lookalike), Gary Neville (lookalike), commentators and their feelings during half time at the Atatürk Stadium. A totally pointless and slap-stick movie, but recommended to watch as it showcases some laughable acting by Steven Gerrard and Jamie Carragher, yes, the REAL Gerrard and Carragher!
The half time team talk inside the Liverpool dressing room is described as utterly chaotic and miserable, with many double role actors playing Cisse, Xabi Alonso, Peter Crouch and most notably Rafa Benitez, go crazy and throw insights into what 'actually' happened inside the dressing room! What happened after half time, they say, is history. You seem to wonder why exactly did Liverpool FC make such a film, as they tend to humiliate themselves in some scenes.
A must watch if you want to pass time and still be connected with football, even if it is as horrendous and comical as this! Watch it for some exact copies of world famous footballers and don't miss 'Rat Boy' Gary Neville and his nicotine chewing gaffer Sir Alex. United fans, please don't break the TV after watching!
4.

Goal! The Dream Begins
'Goal!' is the beginning of the famous 'Goal!' trilogy and is a FIFA sanctioned movie. Of course this has the drama and lifestyle of a total rags to riches footballer, but has some interesting cameo appearances by David Beckham, Zinedine Zidane, Shay Given, Alan Shearer, Lee Bowyer, Thierry Henry, Michael Chopra, Stephen Carr, Raúl González, Sven-Göran Eriksson, Frank Lampard, Joe Cole and lots more.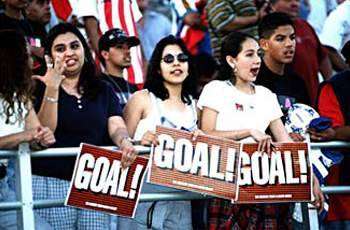 Until You Start Scoring Goals!
Santiago Muñez (Kuno Becker) is a young Mexican boy who loves football and illegally enters USA, where he learns the game, develops his skill on the ball and grows into loving the beautiful game. He is discouraged by his father to progress further in football but soon impresses Glen Foy (Stephen Dillane), a former Newcastle United player and scout who works as a car mechanic. Glen manages to get him a tryout with Newcastle United, who have recently signed a new player, named Gavin Harris. The film takes us on Santiago's bumpy journey from a poor little Mexican refugee, through rough English try-outs and finally becoming the most promising talent in the Premiership!
Major parts of the film were shot at St. James Park, home to Newcastle United. Top referee Howard Webb too has made an appearance. The film will take you across some beautiful Newcastle scenery shots, their incredibly loud and passionate supporters and a lacklustre love story of the footballer Munez. Definitely a 'feel-good' movie, watch it if you haven't!
5.

Goal II: Living the Dream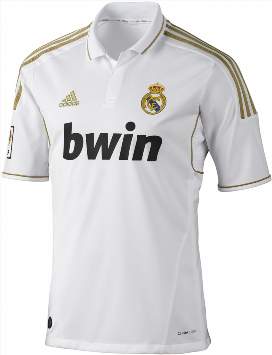 The Honour Of A Real Madrid Shirt
The second installment in the 'Goal!' trilogy, this film continues with equal excitement that it left off in the first one. Santiago Muñez is now the most sought after footballer in Europe with Real Madrid looking the most probable candidates to get their hands on him. The Mexican decides to leave the Newcastle fans after a year with them and makes his way to the Galacticos of Madrid in style, with Michael Owen going the other way!
Another string of cameo appearances follow with stars like Sergio Ramos, Ronaldo, Roberto Carlos, David Beckham, Ronaldinho, Robinho, Zinédine Zidane, Thomas Gravesen, Samuel Eto'o, Iker Casillas, Thierry Henry and Lionel Messi, all making interesting guest appearances. The film covers Santiago's journey in a new and rich club as he becomes the new buzz in town and soon turns into a spoilt brat like most footballers today.
Some cheating, some emotional drama and lots of football scenes awaits you as 'Goal II' manages to keep the excitement level at a certain height. Some camera shots of Munez kicking and Gavin Harris shooting is unreal, laughable and worth a watch! *A SPECIAL MENTION* I have not included the third movie in the trilogy namely 'Goal! III: Taking on the World'. The least said about the movie, the better. It is a rubbish movie which HAS to be avoided by all means! Please, for the love of mother football!
6.

One Night In Turin
Before the Premier League and multi-million pound salaries, in England 'football' was a dirty word. The game was in disgrace, the fans, hooligans, the nation, it seemed, were all played out. Then there was Italia '90 - The World Cup - a shot at redemption. But this was no ordinary World Cup and no ordinary time. The manager, Sir Bobby Robson, was under intense media scrutiny, and his team described as 'donkeys.'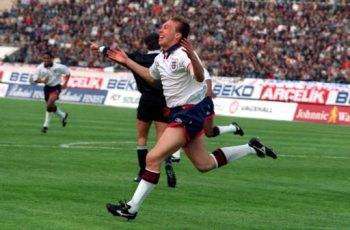 David Platt's Glory Times Relived
Yet over six short weeks, through their heroic exploits they united a nation, coming within a heartbeat of reaching the World Cup Final. Narrated by Gary Oldman, featuring match action - from Platt's last-gasp winner against Belgium to the silky skills of Gazza and the cool finishing of Linekar - and previously unseen footage, this is the definitive story of England's greatest footballing adventure on foreign soil. So far!
It starts off with footage of the Poll Tax Riots of 1990 and ends in a larger than life bus ride for the home-coming English stars from Italia '90. A must watch as it depicts some wonderful scenes showcasing the 'dirty football' of the 90's and gives you glimpses of life before the formation of the Premier League.
7.

Bend It Like Beckham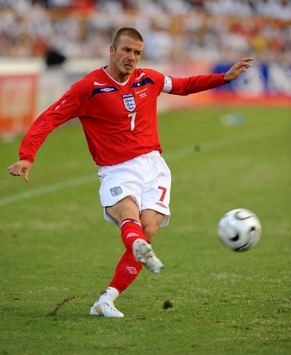 Can You Bend It Like Beckham?
A comedy about bending the rules to reach your goal, this movie explores the world of women's football, from kick-abouts in the park to free-kicks in the Final. Set in Hounslow, West London and Hamburg, the film follows two 18 year olds with their hearts set on a future in professional soccer. Heart-stopping talent doesn't seem to be enough when your parents want you to hang up your football boots, find a nice boyfriend and learn to cook the perfect chapatti.
Starring Kiera Knightley, Jonathan Rhys Meyers, Parminder Nagra and Anupam Kher, 'Bend It Like Beckham ' explores the not so soft and not so tender world of women's football! Definitely not as pacy and professional as one would want it to be, but worth the watch as it passes some time and gets us closer to our beloved Premier League with the main star of the movie running around Old Trafford in a United jersey! Contains a desi tadka, though not as spicy as mega-flop Dhan Dhana Dhan Goal! I am truly sorry for even mentioning that unfortunate movie. Please don't bother.
8.

The Arsenal Stadium Mystery
During a charity soccer match between top professional side Arsenal and touring amateur side Trojans, the Trojan's new star player collapses. When he dies, Inspector Slade of Scotland Yard is called in and declares it was murder. It takes all his ingenuity and another death before the motive is discovered and the killer revealed. A thriller set in the backdrop of Arsenal's old stadium Highbury, this movie is a perfect combo of murder and football, it is a very old English movie dating its release back to the year 1939.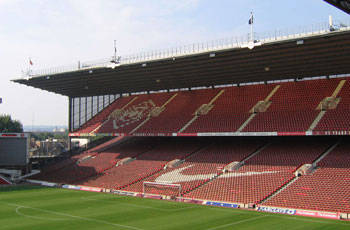 The Long Lost Story Of Highbury
It stars several Arsenal players and staff such as Cliff Bastin and Eddie Hapgood. The football match from which the main action sequences were taken was between Arsenal and Brentford, and took place on Saturday 6th May 1939 with The Bees playing in a special striped kit to simulate the Trojans. This turned out to be Arsenal's last home game before the outbreak of the Second World War. Highbury Stadium, the setting for the murder, was state of the art. A must watch for any depressed Arsenal fan!
9.

The Miracle Of Bern
The movie deals with the championship-winning German soccer team of 1954. Its story is linked with two others: The family of a young boy is split due to the events in World War II, and the father returns from Russia after eleven years. His problems in getting back to normal life are shown, with references to his children and wife. The second story is about a reporter and his wife reporting from the tournament.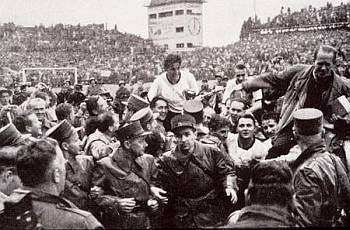 German History Beckons You
The man who introduces the new shoes (with screw-on spikes) to the coach is initially referred as "Adi". Later, his last name is revealed as "Dassler". He was the founder of Adidas, the sportswear company. In the background it describes the post war Germany, the desperation, the aggression, the losses, the private and public devastation. The goals in the final actually happened the way they are shown in the movie. The movie is brilliantly made, with real soccer players as actors . A true classic. Must watch material.
10.

When Saturday Comes
Jimmy Muir is a hard-drinking brewery worker in the city of Sheffield, with an arrogant lack of respect for authority. His entire life has been orientated by football and he possesses the potential, but has never had the courage or discipline to make anything of it. Jimmy is spotted by Ken Jackson, whilst playing for his pub team. Ken is the manager of Hallam football club, a local non-league team. After continually playing brilliantly for Hallam, Jimmy gets offered a trial at Sheffield United.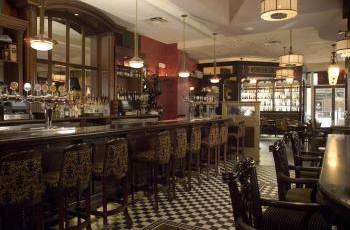 Why You Shouldn't Drink And Play
The evening before the trial he gets drunk, and wakes up feeling very rough. Consequently he fails to impress the Sheffield United manager. Jimmy then has to consider his future and his choices and if he has the self discipline to succeed! During the football season in question, 1995-1996, Sheffield United were in the first division. This is confirmed by a scene in the betting shop where Sheffield United appears on a betting board for Division 1 sides.
Share YOUR List Of Football Movies With Us Using Our Comments Box Below...
Download the Goal.com Mobile app, and the world of football will be at your fingertips and in your pocket!