Goal.com's Ayush Srivastava has a look at how important this match might be for Lionel Messi, as he prepares to lead his nation out for for the first time as a permanent Captain...
Finally the day most Indian fans have been waiting for is upon us, as Argentina take on Venezuela in an international friendly at the Salt Lake Stadium in Kolkata.
While fans look forward to the occasion of watching Lionel Messi in action, the question to be asked is, how important is the match for the man himself?
For every player, including a legend like Messi, getting the captain's amband is a lifelong dream. Although the Argentine Wizard has lead the Albiceleste previously, when he became the youngest player to lead Argentina in a World Cup in the group stage match against Greece, it shall be in Kolkata that the Barcelona attacker will get the honour to lead his team out as a permanent captain for the first time.
It shall also give Messi a chance to turn another page in his so far chequered international career, where he has often been blamed for not performing at the same level for his country as he does for him club.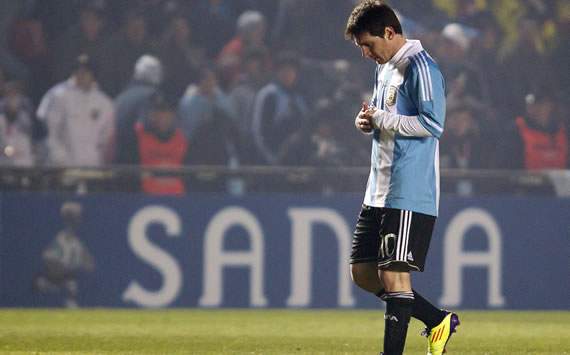 Messi Has Often Received Unfair Criticism...
The striker has already represented his nation 60 times in international competitions, but for the large part since his debut in 2005, he has failed to live up to the expectations of fans who see him as a successor to Diego Maradona. While most of the criticism he has received has been unfair, as unlike at Barcelona, where he can rely on Xavi and Andres Iniesta's service, he gets little in the way of support while playing for his nation, there have been times when Messi has really looked off-colour for the Albiceleste.
He coped massive flak from the Argentine supporters when he failed to inspire his country to
Follow Lionel Messi In India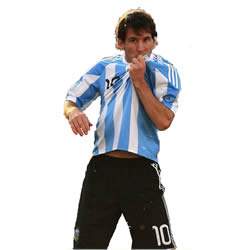 We will have all the news, expert analysis, reaction & much more before, during & after Messi's sojourn in India
glory at the recently concluded Copa America, where a listless Albiceleste outfit crashed out to eventual champions Uruguay in the quarterfinals. Infact against Colombia following a 0-0 stalemate, he was even booed off the pitch by the Argentina supporters.
And even though several "experts" called for his head, questioning his place in the starting line-up, new coach Alejandro Sabella has been wise enough to understand that if Argentina are to stand a chance of winning the World Cup in 2014, the Barcelona striker has to be at his best.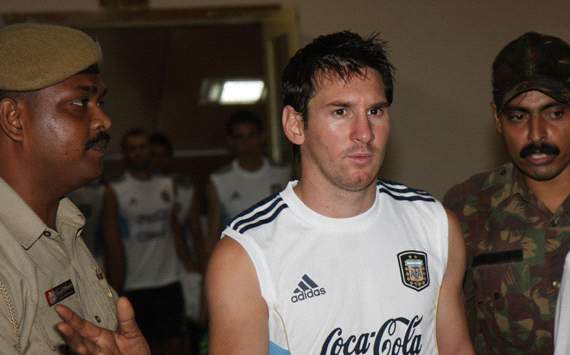 Messi Will Captain Argentina Against Venezuela...
So the wily manager has decided to show his confidence in Messi by handing him the captaincy, leaving no question marks on his importance for the team.
It remains to be seen how Messi, who already is the creative fulcrum of the Argentina attack, reacts to this added responsibility of not only providing the cutting edge passes and goals but also the leadership needed to bring together a talented but underachieving unit.
Thus we come down to today's encounter between the two South American teams. Though Venezuela might not be a "giant", the Copa America semi-finalist are a very well organized team who shall most certainly not be easy pushovers for Argentina.
As he leads his team out, this game gives Lionel Messi a chance to turn a fresh page in his international career and not only score and assist the goals Argentina need to win matches but also inspire them to glory.
Is Messi the right choice as Argentina's Captain? Have YOUR say by commenting below...
Download the Goal.com Mobile app, and the world of football will be at your fingertips and in your pocket!