When Mohamed Bin Hammam, the AFC president under probation, was
asked
about the importance of the club licensing criterion in Delhi last year, he spoke about football being an industry in present times and that a commercial environment would help the clubs thrive even more which shall ultimately be beneficial to the game.
Hammam mentioned of how since 2007, there hasn't been much progress in the country and hoped that in future things would change under the current leadership. The AFC showed an even more interest in developing and restructuring the I-League and formed an AFC-Ad Hoc Committee for Indian Football wherein discussions on the way forward would take place.
Thereafter, the AIFF (All India Football Federation) always mentioned about the criterion the clubs needed to fulfill and an inspection was carried out last year.
Following the scrutiny when the review meeting took place in the first week of October 2010, JCT were amongst the
five clubs
who had made the cut. The Punjab club were one of the two clubs who had shown nominal profits in their auditing report submitted.
Fast forward to June 2011 and JCT decide to end their sojourn in Indian football by deciding to pull out their senior team and to continue only with their academy.
In the aftermath, Praful Patel, the Indian FA president, suggested that JCT would have been going through some "financial difficulties" and hence they would have decided to close down.
In purely business terms, why would anyone seal his or her profit making venture? Why would JCT do this?
The reason given by JCT was the lack of eyeballs and the complete lack of marketability of the I-League as a property led them to believe that things won't change moving forward.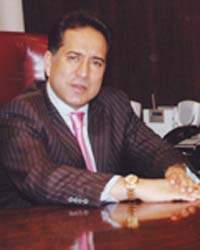 In fact in an exclusive interview given to Goal.com, the club managing director Samir Thapar said that he needed to justify the money spent on running the team as they are now a public limited company.
This clearly suggests that the club wasn't making any profits and what they had shown to AFC during the inspection but nothing but farce, i.e., just to cover up.
But how is this possible?
"It's not that difficult to be honest. These clubs usually show that they earn their revenues from a single sponsor which is mostly the owner's company or some sister concern. The audited reports had to be believed thereafter as even if you go about verifying them, since the money comes from the owner's pocket; it's just a question of how he routes it on paper with the help of a good chartered accountant," informed another club official on anonymous grounds.
This is another clear indication of what the clubs projected during the inspection wasn't entirely the true reflection of what they go through on a day-to-day basis. Instead of being candid and showing the financial burden they have; given that there isn't a profit making scenario currently in the I-League, clubs like JCT resort to misleading ways which consequently ended their run in Indian football.
When Hammam was asked if a club which fulfills the club licensing criterion decides to disband, would there be an inclusion of some sort of an exit clause to ensure that the corporate or a people running the project stay committed?
"Under the criteria, the clubs will be commercial entities and will behave like any other company. If they are bankrupted then they shall close," Hammam replied.
The question to be raised now is: what do you do when a club, who according to AFC's inspection made profits or rather didn't suffer any losses based on the audited reports which weren't verified by the I-League, decides to shut down?
"Man's mind is so formed that it is far more susceptible to falsehood than to truth," wrote Erasmus.
So relevant in the present day too, isn't it?!
What do YOU think? Let us know YOUR views in the comment box below...

Follow me on Twitter

Our

provides the best breaking news online and our

football fan community is unmatched worldwide. Never miss a thing again!