Rain, storm, snow… the sport must go on, this cannot be said about cricket, but in football it's a motto. Players battle out the toughest of weathers contending for titles or trophies.
Cricket might have a larger fan following in India than football, but around the world it is football that is considered to be "cooler."
It's easy to break different aspects of the two sports down in deciding why football has a bigger fan base. Cricket might be God in India, but Football Rules the World… Read on to find out why!
1)
Time Duration
- "The longer it is, the better it is" is not always the case, specially not in regards to sports.
An average cricket match (not test cricket) lasts more than 7 hours… an average football match lasts only 90 minutes and a few extra of additional time.
In that 90 minutes you experience a range of emotions - worry, anger, sadness, frustration, hope and joy. It's quick, exhilarating, inspiring and similar to riding a roller-coaster in such a short time. Who would prefer a long wait of over 7 hours, when football delivers it in less than half the time?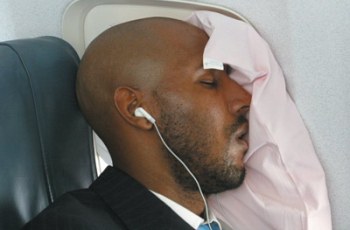 You Think So?
As well as being a long wait, cricket is also hazardous to health, increasing risk of visual impairment and giving people an excuse to sit on a couch for 7 hours and eat food termed as junk food, which leads to obesity. Don't we wanna look cool too?!
2)
The World Cup
- Is it really a World Cup? I don't see Argentina, Italy or Spain??
In cricket, there are only around 10 nations that are majorly active in the World Cup, such as England, India, Australia, Pakistan, New Zealand… the contenders are usually quite obvious and the last few editions seeing the addition of Bangladesh, Kenya, Ireland and so on which has drawn an average fan away from the group stages of the tournament. Many said: "The World Cup only starts from the quarters!"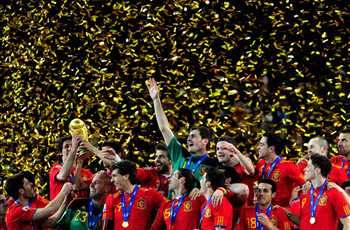 Would They Even Consider?
Football tells a different story. 32 nations participate in the World Cup. Often teams like Paraguay, Ghana and even Senegal end up surprising people, creating drama and excitement that follows when something unexpected usually happens. The World Cup doesn't only allow for 32 fixed nations that end up participating every time, unpredicted teams like Saudi Arabia and Trinidad and Tobago or even a New Zealand do qualify as well.
It is what you could truly call a "World Cup" because you KNOW, that every country in the world has a chance of qualifying and support ranges from not just a few nations, but almost the entire planet. People like to fit in, if everyone's watching football I doubt many would think, 'that's so stupid, lets do something cooler, like watch cricket!'
3)
The Clothing
- White shirts, white pants…green muddy grounds. Not a smart choice.
Lets compare.
In cricket, test cricket – All White clothes, which turn dirty brown and green at the end of the day. Internationals – Long pants, tucked in shirts, monotonous colours (Black for New Zealand, Blue For India, Green For Pakistan) and horribly bright colours such as orange and yellow for IPL teams. All in all, I'd say cricket has a very geeky look to it. Imagine walking into college dressed in a cricket kit if the sport did not exist. Would you not get mocked?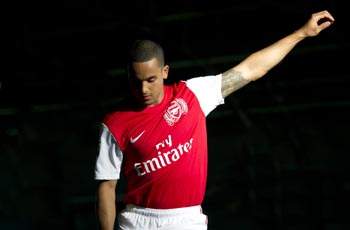 I Could Even Walk The Ramp
In football, you would come across some of the best designed kits. Footballers have style, even if all they're wearing is shorts and a shirt. It doesn't matter whether it's home or away, compare an United jersey to a Chennai Superkings one, or a Spain Jersey to the test outfit of crickets and then ask anyone well acquainted with fashion to pick the best. Isn't it obvious why it is so much cooler to be seen walking around with an Arsenal Shirt, than a Kochi Tuskers Kerala one?
4) Atmosphere/Support
- "You'll Never Walk Alone," not just the motto of Liverpool, but of every football team out there.
To determine which of the two teams has a bigger fan base, step into Anfield, or watch a Champions League final, we're not talking about a World Cup match, just and take in the atmosphere. It's guaranteed that you will never see or hear anything like it. Although a usual game consists of 11 players, most teams consider fans to be their 12th man, a major pillar of support. Some teams pride their victories on the incredible support they recieve.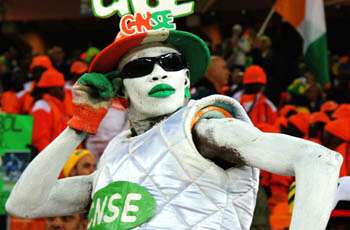 Dressed For The Ocassion
If you step in for a World Cup match, you will be surrounded by painted faces, huge flags, Vuvuzela's, people screaming, jumping, laughing and forming the famous human wave. Undoubtedly, the reason cricket doesn't often have similar sighs is because of the inability to keep up such enthusiasm for 8 hours of cricket .
I haven't seen many people walking around with IPL team tattoos, but United, Liverpool and West Ham tattoo's are not uncommon! Of lately supporting football is an "in" thing. Even the women are getting into the scene, knowing that a lot of men are attracted to women who know their football! They say the best way to a man's heart is through his stomach, but in some cases football seems to do the trick better!
5)
Controversy
- Not just on-field, but off it as well!
Cricket controversy involves match-fixing and on-field rivalry.
Football controversies are fit to be on the front page of Tabloid's and ENews! Whether its Ronaldo's new girlfriend, Maradona's drinking habits, Gerrard's pub brawls or Beckham's affairs… football is no less glamorous than Hollywood.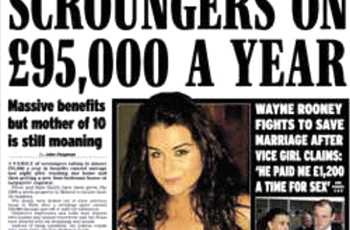 The World Is Not Enough
People aren't just watching the drama unfurl on field, but outside the stadium as well. When people are overly curious about a person's personal life, you know that they aren't just nobodies anymore. We all know following celebrities, is cool… But footballers are no less than celebrities, are they?
6)
The Legends!
- Sourav Ganguly Vs Lionel Messi?
Dada, Shane Warne, Ian Botham… these men are seen as legends in cricket. You hear of their names once in a while, you listen to commentators speak of them if you watch your match but how much more do you hear of them unless there is a cricket special on television or a few advertisements in between shows.
Take players like Beckham, Maradona, Ronaldo. These are the heroes of football… If you visit rural areas in Africa you will see children sporting old faded shirts of Beckham. If you travel streets of India, you see youngsters wearing shirts with Maradona's name on it. Is there anyone who hasn't heard of these names?
Whilst these legendary crickets were famous for runs and wickets, does anyone live up to Lionel Messi or Ronaldo who doesn't just get status from stats but from skill, style and technique?
7) IPL Vs EPL
- India's Cricket Vs England's Football
Cricket is just as popular in India as football is in England. The IPL is cricket's answer to Premier League football as Goal.com had exclusively revealed in an interview with the then IPL Commissioner Lalit Modi. Although certain parts of India see it as a major success, most say the IPL is nothing but a money driven tournament that encourages players to abandon their local teams and move to India for bigger pay.
No doubt the Premier League is a similar story, but many English players prefer to stay in the same league rather than move to La Liga. Another reason the Premier and Champions League is better, and can be classified under fashion. As I mentioned before the IPL jerseys are horrid in comparison to the Premier League. Also the fan base in IPL is way lesser. You won't see clashes at the level of Barcelona-Madrid, or Arsenal-Tottenham.
8) Drama
- What Would Football Be Without D-R-A-M-A!
The diving, the tackles, the swearing, the tears, the creative celebration that is a vital part of football is what makes it all that. In football you are allowed to cry, it isn't a sign of weakness but a sign of passion and determination. Cristiano Ronaldo was master at diving but it was these antics that made the game more interesting.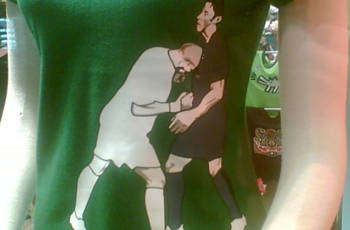 In Permanent Colours
It was Javier Mascherano's temper that made Liverpool - United's fixtures a little more exciting. It was the tackle against Arsenal's Eduardo that made soccer fans gasp in horror. Football is similar to a movie whose genre is a mix of everything, comedy, drama, thriller and even horror!
9) Simplicity
- Not Everyone Can Follow Complicated Rules and Terms…
While Cricket has many rules and complex terms to follow such as 'Leg Before Wicket,' 'Overs,' 'Leg By's' and 'No Balls,' it's hardly a surprise that some people have difficulty in understanding the sport. The worst of all is the LBW rule when you are playing in your local ground! Football is simple. Two teams, 11 players each, one ball, one goal, one goalkeeper each side.
10) Fitness
- Say "NO" To Obesity And Unhealthy Lifestyles…
It's weird that a sport like Cricket doesn't need players to be healthy and fit in order to play. Afterall it's known as the most 'forgiving sport.' Every footballer is well built and in shape. They have immense stamina and speed, and are often seen running for nearly the whole of the match. Cricket doesn't meet the same demands… players like Inzamam and Virender Sehwag are seen sporting big belly's and still being able to play the sport. Some of the fast bowlers have a huge waistline like Zaheer Khan and yes, how can we forget Ramesh Powar!
Cricket fitness demands are not much as there is not too much running around and barely any contact between players.
Tackles, slides, defending, even scoring are all major parts of football and require the player to be fit, without which there is no way they would make the team.
So not only is football fun, entertaining, emotional, dramatic and more stylish but there is also the weight loss factor and fitness… when a girl thinks of a footballer they picture a tall fit player in their head… the same cannot be said of cricket.
Over all, football definitely wins the competition for who's 'cool'er. Does more support, better clothes, drama, and in-shape players give the sport an edge over cricket?