Kenny Dalglish is back at Liverpool and in a process of building a strong outfit which is capable of challenging for the title. But will his target players, want to join Liverpool
Right from the departure of Rafael Benitez to the arrival of Roy Hodgson and then, Kenny Dalglish, Liverpool's season hasn't been orthodox at all. Also, the Reds have had a change of ownership and a tremendous turn around in their performances on the field which has left even the likes of Sir Alex Ferguson appreciate the managerial brilliance of King Kenny.
During Hodgson's reign the prospect of qualifying for Europe was unthinkable, but now under Dalglish, it's a distinct possibility. Although, his single greatest achievement this season has been the club's rise in the league table with an astonishing goal difference of +21 but few will differ that Kenny's overall effect is visible. His superb team selections, spot-on tactics, ability to motivate players, discover talent and feed the youth into first team has galvanized the squad – going nowhere and labelled 'average' under Hodgson – as whole into European hopefuls.
Liverpool's two notable signings in January were Luis Suarez and Andy Carroll, two strikers on which they spent about £57 million. Now with a great manager at the club, but its highest achievement this season only limited to Europa League, will the Reds be able to sign their desired transfer targets?
Transfer target #1 Marko Marin: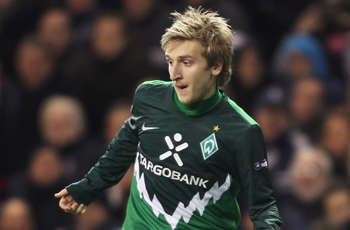 The 22-year-old Marko Marin plays his football in Germany for Werder Bremen. Marin has played in several different positions for his club and country. He has played as a centre forward or a playmaker, and more often than not as a winger down the flanks. The English fans got a glimpse of him when he tormented Tottenham and Vedran Corluka during the second half of their Champions League debut, bagging Werder's second goal to draw level. His performances like the one against Spurs has attracted the best in Europe and seen them linked with him for his signature.
Why would he join Liverpool?
Marin has an year left on his contract and Werder may want to sell him if he doesn't commit his long term future to the former German champions. He would like to join Liverpool because the Reds are a great club eager to do well, who have a great manager – who has won English league titles in the past with both Liverpool and Blackburn - and more importantly, ambitious owners who want to see the club progressing. Thus, Liverpool may well be challenging for the title next season.
Also, Liverpool are in need of wingers, thus, he is bound to get more playing time at Liverpool than at most of the other top clubs.
Why would he not join Liverpool?
There are some reports linking the German international to Manchester United and Arsenal. Now, both United and Arsenal are playing in the Champions League, so, his ambition to play amongst the finest in Europe may well count against Liverpool. Also, Marin has had a disappointing campaign by his standards this season and he may want to prove himself in Bremen before a move abroad.
Transfer Target #2 Ashley Young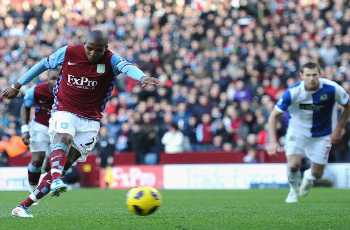 The 25-year-old plays his football for Aston Villa in England. He has established himself as one of the most important players at Villa playing as a right winger or at times, even as a support striker.
Why would he join Liverpool?
Young also has one year left on his current contract which expires in the summer of 2012. He has also refused to enter any contract negotiations with the officials before the end of the season; giving a clear hint of his intention to leave the Villans. Moreover, he is an established Premier League winger and can play on both the wings, thus, would be a perfect fit for Liverpool – who lack wingers. Much like his time at Villa Park, he will get to play on most occasions than not; unlike at Manchester United where he could be third in the pecking order behind Nani and Antonio Valencia.
Why would he not join Liverpool?
With Manchester United rumoured to be interested in the English international, he may be attracted to Champions League football and go on to join United instead of Liverpool.

Transfer Target #3 Jose Enrique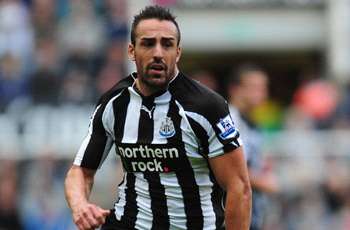 Still relatively young for a defender at 25, the Spaniard is another player who has one year left on his contract. He plays out at left back for Newcastle United and was signed in the summer of 2007 from Villarreal in Spain. He is one of the most important squad members of the present Newcastle outfit with his skill, ability and delivery into the box being his speciality. Enrique has been tracked by Liverpool for several months now.
Why would he join Liverpool?
Having rejected a new deal at Tyneside, he has announced his desire to leave the Toon Army. Enrique has also reportedly turned down a move to AC Milan, claiming to be well settled in England. With Liverpool short in numbers in the left back position, it will give him a terrific opportunity to play regularly for one of most successful clubs in the country and along with the best in the business at Anfield.
Why would he not join Liverpool?
The Newcastle United manager – Alan Pardew – has repeatedly said that the left back, Enrique, will not be sold. Thus, the former Villarreal man could be forced to stay at St. James' Park for another year.

Transfer Target #4 Scott Dann: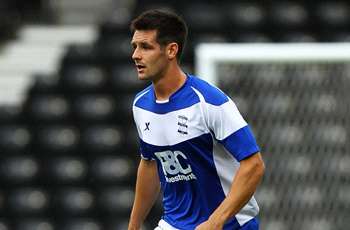 Branded the next 'Jamie Carragher', Scott Dann was born in Liverpool and is the heart of a very consistent Birmingham City defence. Often known as a 'no nonsense defender', he started his career at Walsall in the football league. Later, moving to Coventry City before being snapped up by Birmingham. His stoic performances have led to Britain's elite having an eye on the 24-year-old.
Why would he join Liverpool?

Liverpool defence has often lacked pace and consistency. With Agger injury prone, Skrtel not the fastest and weak aerially, and Sotirios Kyrgiakos having poor positioning ability, less pace and clumsiness in challenges, signing Dann is reported to be a part of Kenny Dalglish's plans. Dann is a former Liverpool season ticket holder and may well love a move to his boyhood club. Being only 24, the Birmingham central defender should fancy a move to Liverpool with a prospect to battle for the title next season.
Why would he not join Liverpool?
Birmingham have played well as a team under Alex Mcleish this season, have won the Carling Cup and also qualified for the Europa League. It may well be the case that Liverpool might lose out to Tottenham on the final Europa League spot. In such a circumstance, Scott Dann may want to play for his current club than for the club he has supported since childhood. Also, irrespective of Liverpool qualifying for Europe or not, he may well like to play in Europe with the Blues, considering how hard they had worked as a team to earn this feat.
Transfer Target #5 Charlie Adam:
Charlie Adam captains the Premiership outfit Blackpool in England and plays as a central midfielder. The Scottish international started his career with Rangers before moving to Blackpool on loan in the 2008-2009 season, after which his move was made permanent. He had put forward some superb performances earlier this season which earned him a nomination for the PFA Players' Player of the Year in April 2011. Kenny Dalglish and Liverpool wanted to sign him in the January transfer window but weren't ready to pay the asking price.
Why would he join Liverpool?
Charlie Adam has made it clear in the past that he wants to play for a Premiership giant. Steven Gerrard, Maxi Rodriguez, Raul Meireles and Lucas Leiva are the four established central midfielders at Liverpool. The 25-year-old will fit in well in the Reds central midfield which majorly lacks creativity when Gerrard does not play. Pairing him up with Gerrard and Meireles will give Liverpool an extra dimension in the midfield which will see them attack by playing direct football. It will also aid their cause, especially, with Carroll signed.
Playing in the Liverpool midfield will also give Adam a chance to develop himself into a top footballer. With Dalglish eager to sign him even in January, it is, in a way, indicative that the Liverpool manager foresees the Scotsman's future at Anfield.
Why would he not join Liverpool?
Along with Liverpool, even Manchester United have their sights on Adam, and were ready to match any bid for Adam made by United on the final day of the January transfer window. Playing in the Champions League may tempt Charlie to join United instead of their rivals, Liverpool. Like Liverpool, Manchester United also need enforcements in the centre midfield department and with Sir Alex being a fan of his long balls and corner taking ability, a possible transfer to United may just be on.