A pictorial on one of the most fiercely contested Clasicos with Jose Mourinho watching the game from the stands and Messi showing his class....
Barcelona established a two goal advantage over Real Madrid in the first leg of the Champions League semi-final after Lionel Messi showed the world his magical capabilities.


The opening exchanges took the same route as the recent El Clasicos with neither side being able to settle early on and referee, Wolfgang Stark, heavily involved. Both sides looked to influence him as they attempted to gain a psychological hold on the German official.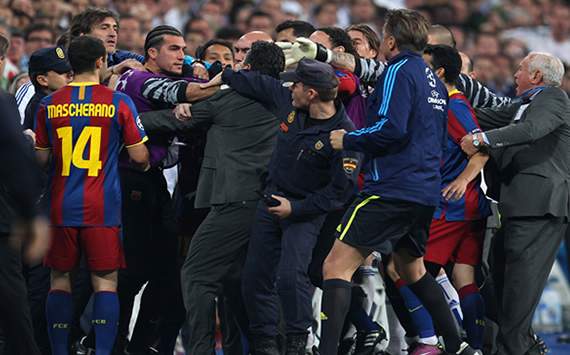 As the players headed down the tunnel there was a ruckus between members of both teams, as an argument broke out, earning Barcelona's second choice goalkeeper Jose Pinto a red card.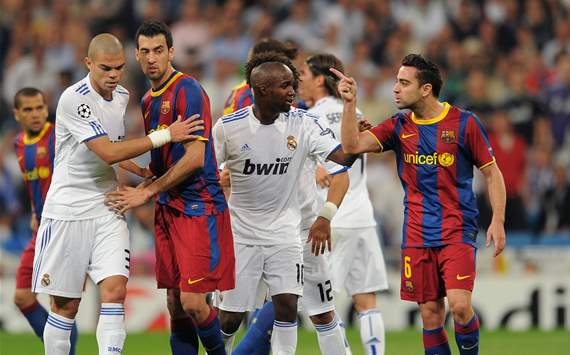 More fuel was added to the fire when the two sides re-emerged for the second-half.
Drama unfolded when Pepe was sent off for a high challenge on Dani Alves
.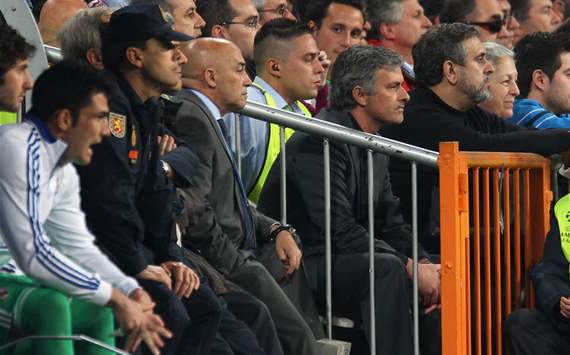 Jose Mourinho had contested the referee's judgment and was sent off to the stands after he sarcastically praised the fourth official following Pepe's sending off.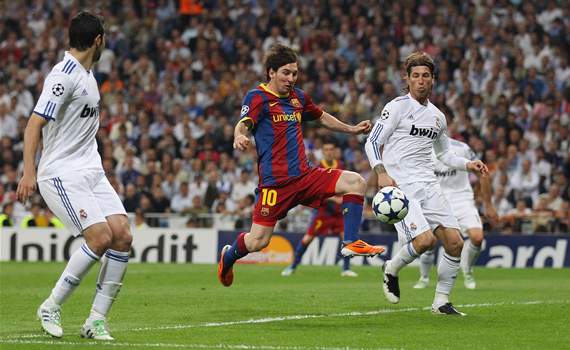 Lionel Messi stole a march on Ramos to expertly steer home his 10th Champions League goal of the season to give Barcelona an invaluable away goal.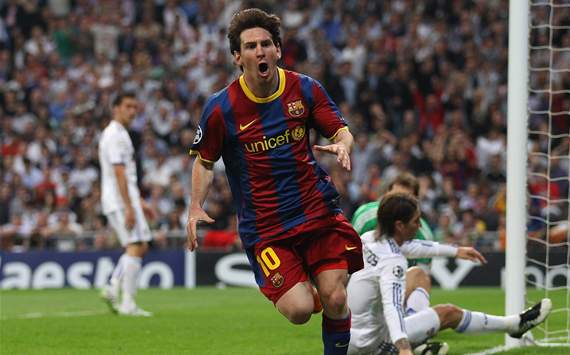 What followed was a spectacle. Messi picked the ball up 30 yards from goal and then took the ball past several Madrid defenders with ease before majestically finding the bottom corner
to give Barca a two goal advantage.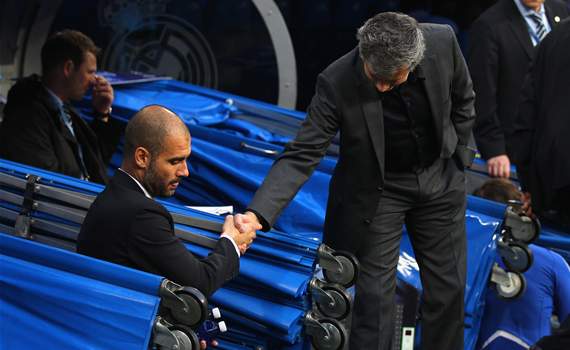 Guardiola's side trenched off at the final whistle with a feeling of jubilation as they will welcome the Cope del Rey champions to the Camp Nou next Tuesday in the culmination of this El Clasico Champions League tie.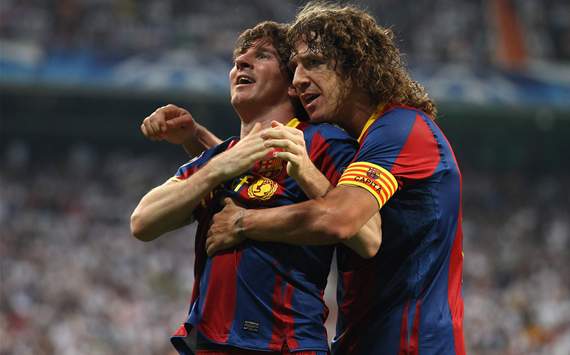 Lionel Messi (76', 87') |
A double... at the home of your great rivals... in the Champions League's semi-final. The second of which was a breathtaking solo effort. A sublime showing.
Cristiano Ronaldo | Began to drift to the right towards the 20 minute mark, in order to try and get at Puyol down the Barcelona left. He was never truly successful, however, and had only two real efforts on goal to show for his 90 minutes.
Our

provides the best breaking news online and our

football fan community is unmatched worldwide. Never miss a thing again!