The Top 10 Managers are...
In this edition of our Top 10 series,
Goal.com
brings to you the best managers in the history of English football...
10) Jock Stein
(Dunfermline, Hibernian, Celtic, Leeds, Scotland)
Famous Quote:
"Celtic jerseys are not for second best, they do not shrink to fit inferior players."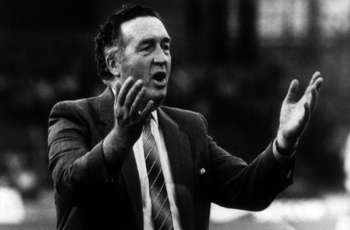 Justifying His Position: Jock Stein became the first manager to ever win a European Cup with a British side, while also leading Celtic to win 9 League Titles. He was voted the best Scottish manager of all time and is also known as the best manager that Celtic will ever have.
Credentials: One European Cup, Ten Scottish League Championships, Nine Scottish Cups, Six Scottish Leagues and voted the Greatest Scottish Football Manager in a poll.
Quotes About: "You tell me a manager anywhere in the world who did something comparable, winning the European Cup with a Glasgow District XI." – Hugh McIlvaney
9) Jose Mourinho (Benfica, Leiria, Porto, Chelsea, Inter Milan, Real Madrid)
Famous Quote: "My history as a manager cannot be compared with Frank Rijkaard's history. He has zero trophies and I have a lot of them…"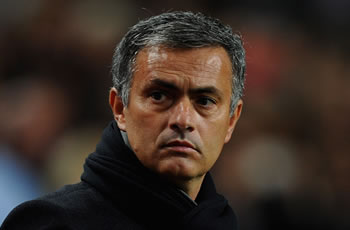 Justifying His Position: Not only is Mourinho an outstanding manager and tactician, but he has the wit and sense of humour that makes him fun to watch and listen to! He has been dubbed one of the best managers today and love or hate it, his record speaks for itself. Mourinho, who was once a translater to Sir Bobby Robson in Barcelona, is now regarded as one of the bests in the business, who would have thought it! Mourinho is so popular that he has a television show based on him called, Special 1 TV which shows the self proclaimed "special one" as a puppet along with sidekicks, Sven Eriksson and Wayne Rooney!
Credentials: Two Champions Leagues, One UEFA Cup, Two Premier League Wins, One Portuguese League win, One Italian Cup, One FA CUP, Two Carling Cups, One Cup Of Portugal, One Super Cup, One Community Shield and voted UEFA Best Coach Twice
Quotes About: "Whoever shows such good results with several teams, as is the case of José Mourinho, has to be a great psychologist and strategist." – Garry Kasparov
8) Sir Alf Ramsey (Ipswich, England, Birmingham)
Famous Quote: "You've beaten them once. Now go out and bloody beat them again"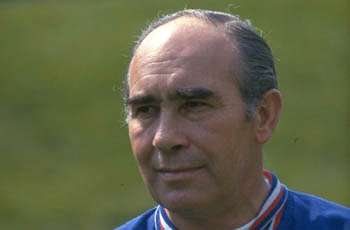 Justifying His Position: Sir Alf Ramsey was the first and only manager to ever win a World Cup for England. Although he is often over-looked in regards to that victory, Ramsey is still considered as one of the bests in a long list of managers found in British football history. He made the players develop a confidence in themselves. What stood out about Ramsey was that he believed that the English style of play was the best in the world, and soon made the players follow that belief that as well.
Credentials: Although he guided Tottenham and Ipswich Town to success, his greatest achievement lies in the 1966 World Cup win for England.
Quotes About: "Without Alf Ramsey, we would never have won the World Cup." – Gordon Banks
7) Arsene Wenger (Nancy, Monaco, Grampus Eight, Arsenal)
Famous Quote: "Young players need freedom of expression to develop as creative players... they should be encouraged to try skills without fear of failure…"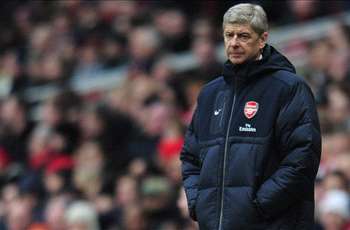 Justifying His Position: Wenger is known to be the most successful manager Arsenal has seen till date... His success can be attributed to his managerial skills and his confidence in his team, be it in the older experienced players, or the fresh out of training youth. Wenger's most notable achievement was in 2003/2004; when his team completed an entire season undefeated and went on to win the title. He was also the first non-British manager to ever win the double. He not only changed Arsenal from a less than average team to one of the top four, but had an impact on the Premier League as well.
Credentials: Three Premier League titles, four FA, 49 matches unbeaten and Voted Manager Of The Decade.
Quotes About: "He should especially explain to Arsenal supporters how he can't win one single little trophy since 2005." – Jose Mourinho
6) Brian Clough (Hartlepool, Derby, Brighton, Leeds, Nottingham Forest)
Famous Quote: "They say Rome wasn't built in a day, but I wasn't on that particular job."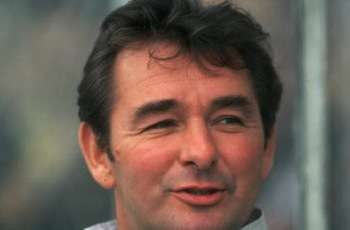 Justifying His Position: Brian Clough is known as the best manager England never had. Controversial and charismatic, he is also considered to be one of the best manager English football has ever seen. He was a likeable figure and was successful in many aspects. His outspoken and witty come-backs made him a bold manager who stood out through the decades. Clough did the impossible when he turned Derby County into League champions.
Credentials: Two First Division Titles, four League Cups, one Charity Shield, and a European Cup. A year later he retained the trophy, for Nottingham Forest.
Quotes About: "Wherever you go in the world, the city of Nottingham has become synonymous with Robin Hood and Brian Clough and there is no doubt he has touched the lives of so many people in the area." -Nigel Doughty

5) Sir Bobby Robson (Fulham, Ipswich, England, PSV Eindhoven, Sporting Lisbon, FC Porto, Barcelona, Newcastle)
Famous Quote: "The first 90 minutes are the most important."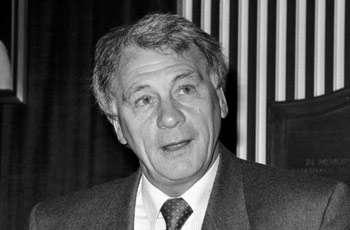 Justifying His Position: One of the few English managers to attain success on foreign soil, Sir Bobby Robson is hailed one of the best managers seen in the history of Premier League football. He coached seven European clubs as well as the English national team over his lifetime, although he was first known as a player, he his status rose with the title of a manager leading him to several victories and a great career. He is seen as a gentleman and a legend. He taught the world that you don't need to be arrogant to be successful.
Credentials: One FA Cup, One UEFA Cup, One Dutch Championship, Two Portuguese Championships, Copa Del Ray, Spanish Super Cup, Cup Winners Cup and European Manager of the Year. He was also responsible for bringing to Europe a young Brazilian forward by the name of Luis Nazario De Lima, better known as Ronaldo
Quotes About: "In my 23 years working in England there is not a person I would put an inch above Bobby Robson." – Sir Alex Ferguson
4) Bob Paisley (Liverpool)
Famous Quote: "Still we've had the hard times too - one year we finished second."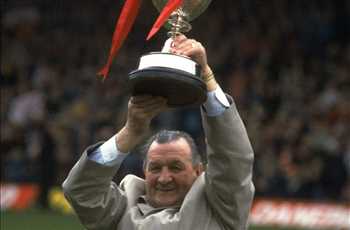 Justifying His Position: Liverpool fans and many others believe that he was the greatest manager to ever grace the sport. What made Paisley special was that he was a man completely devoted to his club. He remained faithful to Liverpool throughout his life and managed to bring the success and glory that they have retained through the years. For what he has achieved for Liverpool, Bob Paisley should be forever considered one of the greatest managers British and European football has ever seen.
Credentials: Six League championships, Three European Cups, Three League Cups and voted Manger Of The Year six times.
Quotes About: "I go by records and Bob Paisley is the No 1 manager ever!" – Alan Hansen
3) Sir Matt Busby (Manchester United)
Famous Quote: "It was a very simple team talk. All I used to say was 'Whenever possible, give the ball to George."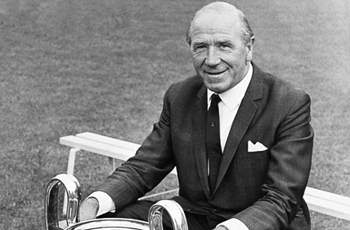 Justifying His Position: Sir Alexander Matthew Busby was a manager who built legacies, he made people notice him. His first team won the League title as well as the FA cup but sadly most of them met their demise in the Munich Air Disaster in 1958. Following those difficult times, Sir Matt Busby began to build a new team. With drive, determination and Busby's rule, the team carried on to be a great success, winning a numerous amount of silverware and putting Manchester United at the front of all competitions. He faced the most difficult task of rebuilding the whole team after the Munich Air Disaster and did so successful.
Credentials: Five League Titles, Five Charity Shields, Two FA Cups, and A European Cup
Quotes About: "Im not fit to polish Busby's shoes" – Bill Shankly
2) Bill Shankly (Liverpool)
Famous Quote: "Some people think football is a matter of life and death. I assure you, it's much more serious than that."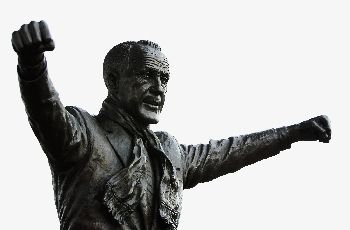 Justifying His Position: It isn't only winning titles and trophies only that makes you a great manager, Shankly's vision, outlook on life, determination and knowledge on the game has led to him being one of the bests. Liverpool fans often mention him when talking about great managing, and he is seen upon as an icon of football. He bought Liverpool, from practically nothing, to greatness, shaping the team to be regarded with the respect as it is today. He set the foundations of the club, which is one of the most important things possible, taking into account that Liverpool was once a mediocre second division team and thanks to him, they are currently one of the top clubs in Europe. He regarded the supporters as part of the team success. He claimed that his main ambition was to make the fans of the club happy and he certainly did so.
Credentials: Three First Division Championships, One Second Division Championship, Two FA Cups, One UEFA Cup
Quotes About: "I still think Bob Paisley was the greatest manager English football has seen, but Shanks transcended football." – Alan Hansen
1) Sir Alex Ferguson (East Stirlingshire, St Mirren, Aberdeen, Scotland, Manchester United)
Famous Quote: "At the end of this game, the European Cup will be only six feet away from you and you'll not even able to touch it if we lose. And for many of you that will be the closest you will ever get. Don't you dare come back in here without giving your all."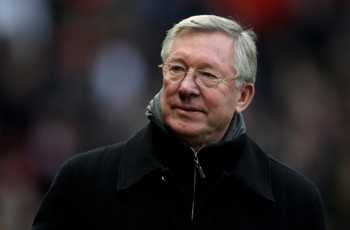 Justifying His Position: Sir Alex Ferguson has built a goal scoring powerhouse out of Manchester United, leading them from tough times, to the best it's ever been. His aim, since joining the Red Devil's has been to "knock Liverpool off Their F*ckin Perch," and he has successfully done so. With his record of titles and managerial awards, he tops the list of best managers in English Football and the best part is, he isn't done yet.
Ferguson is an outstanding tactician, great at motivation and has a real knack for hunting out talent, but the most outstanding feature of this manager is that he isn't afraid of the occasional risk. He is not someone who one would want to mess with and he demands authority and respect. Love him or hate him, the fact that he is the best is undeniable.
Credentials: Ten Premier League titles, Five FA Cups, Three League Cups, Eight Charity Shields, a Cup Winners' Cup, Two European Cups, voted Manager Of the Year eight times and World Manager of the Year four times.
Quotes About: "I was scared to death of him the first time I met him. I still am actually." – Paul Scholes
Do you agree with the given top 10? Or does another individual deserve a spot at the top?