Goal.com's global experts assess the European credentials of los Blancos with the Special One at the helm...
The road to Wembley begins here, as the
Champions League's
32 combatants commence their quest to be crowned the kings of Europe in London next May.
Barcelona have been installed as the bookmakers' favourites to reclaim the title they won in Rome in 2009, while this year's finalists, Inter and Bayern Munich, are also expected to be contenders.
Milan, with their sensational new signings Zlatan Ibrahimovic and Robinho in tow, will represent a dangerous opponent, while the English challenge is once again expected to come from Manchester United and Premier League champions Chelsea.
MORE:
But what of the fate of Real Madrid? In each of the past six seasons, los Blancos have been eliminated at the round of 16, an undesirable statistic and one that the Spanish giants are desperate to eradicate from memory by lifting the famous trophy for the first time since 2002.
But is Jose Mourinho, the coach who has a track record in the tournament with Porto in 2004 and Inter just last season, the man to give the team that is synonymous with this competition a return to their former glories?
Goal.com
has cast its net wide to gather the opinions of our worldwide team of experts...
Wout Stravers, Goal.com Netherlands
Even Jose needs time to create a smashing team. I don't expect 'sexy' football in the coming matches, but they will progress easily to the second round with Milan. Ajax and Auxerre are no weak teams, but are simply not strong enough for Real Madrid and Milan.
Mourinho will only leave Real Madrid when he has won the Champions League. I expect they can do it this year already, although the start will be slow, and they may have to settle for the runners-up spot.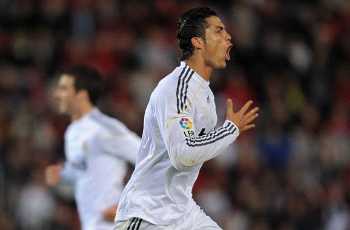 Subhankar Mondal, Goal.com International

With one of the world's two best coaches at the moment in charge, Real Madrid certainly have more chance of winning the Champions League than they had with Manuel Pellegrini. However, one must keep in mind that the bulk of the Madrid side is extremely young, although the Blancos do have some brilliant 'veterans' in Cristiano Ronaldo, Kaka and Xabi Alonso.
Winning the Champions League with this squad this season shouldn't exactly be the top priority for Madrid but if the nine-time European champions can break their jinx and get past the round of 16, then they should be taken as genuine contenders. Furthermore, Madrid do have world class defensive personnel in Pepe, Ricardo Carvalho and Sergio Ramos, and indeed under Mourinho Madrid's back line will improve.
Nils Reschke, Goal.com Germany
In Germany, Real Madrid have more focus this year. The reason is clear; everyone wants to watch how Mesut Oezil and Sami Khedira will perform. And next to the two German internationals, Jose Mourinho is a coach of whom the fans only have one of two opinions - love him or hate him.
Mourinho will form a high quality team on the pitch and he has his reasons as to why he wanted Oezil and Khedira. I see a group with four teams who are close. Every team - including the favourites Milan and los Blancos - have to be careful. It's not as easy as it seems. Real Madrid will get to the quarter-finals, and, with a little bit of luck, perhaps the semis, but it is too early for the great coup.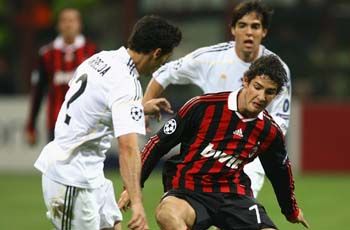 Sulmaan Ahmad, Goal.com UK
Usually, Real Madrid are expected to do well in the groups but somehow go out in the first knockout round. We've been seeing it consecutively for half a decade, so it has just become customary. Every season there is a reason to think it will be different -- they have won the league twice during this period, spent record amounts last summer, and this summer they got Jose - but somehow it just doesn't happen. Despite no longer even being a top seed, they are still regarded as one of the favourites, but everything depends on that magical first knockout round.
The Jose factor is the single biggest talking point in the UK surrounding Madrid this season. They are Real Madrid, so there is always reason to think they will do well, but for the last five years, always a reason to think they will flop as well. Chelsea and Barcelona are still considered more likely winners, but without question, in the UK there is a belief that Jose Mourinho will break the 'curse' and win the Champions League (and league) over Barcelona before then returning to England to succeed Sir Alex Ferguson and manage Manchester United.
Sergio Aguilera, Goal.com Spain
In Spain, the performance of the new Real Madrid in the Champions League this year is still regarded as a mystery. The first steps of the brand new squad formed around Jose Mourinho have offered more darkness than lights, and after a goalless draw and a 1-0 victory in the first two weeks of league matches, the only possible conclusion to take at this point is that Real Madrid 2010-11 is still a team under construction.
If Los Blancos continue to grow around Mourinho's philosophy, the squad may turn into a fearsome team; a squad maybe not prone to offer a good show, as the Santiago Bernabeu audience usually requests, but a team that wins matches just the same. However, winning the tournament is a whole different story, and for that, Mourinho will need more than just one season.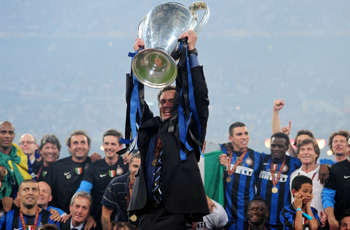 Sergio Chesi, Goal.com Italy
Jose Mourinho's situation at Real Madrid is very similar to the one at Inter two years ago. He was appointed by Massimo Moratti to win the Champions League, a great quest for the Nerazzurri in recent history as it is for los Merengues. His job with Inter could be a lesson for Real fans: let him work, and you will see the results.
He needed one year of acclimatisation to achieve his target, to bring the right mentality into his group and to build a top team. Maybe this Real Madrid is stronger than his first season at Inter, but the most important thing is the psychological factor; without a strong mental power it's impossibile to be the first team in Europe. So, I expect an improvement from Real Madrid, but I think it isn't their year for Champions League glory.
Francois Duchateau, Goal.com Germany
Personally, I'm very convinced by Jose Mourinho as a coach, because he knows the art of defence. Real Madrid are not a normal club. You may defend against Barcelona if you're an Italian club, but not if you are Real Madrid. So I think Mourinho has to rethink his model, or the Spanish fans have to compromise, accepting unspectacular matches in order to get back the success.
Mourinho has bought a lot of talented players. He is a great coach, but I think he needs one year, to get his concepts at Madrid done. Barcelona are in comparison a team that have played together for years, where no egos play. The question is: Are Real so patient?
Andy McLean, Goal.com International
In Russia he is heralded as a bit of an icon, especially after he was very complimentary towards the Russian domestic game during press conferences against Russian sides last year. CSKA and Leonid Slutsky were taken by surprise by his kind gestures after the Champions League quarter-final against Inter.

In Russia they have a similar way of working... building from the back, and I agree with the other comments. If Real Madrid can forgive Mourinho's negativity, performances will come with time. The man is a class act at defensive and counter-attacking football and if Madrid reject their attacking philosophy this year I can see them reaching the quarter-finals at least. The one good thing for Mourinho is, if they make it to the knockout rounds he has until the new year to iron out issues with his squad - which on paper is just as good as any other top side in Europe.