ANALYSIS
By Ben Hayward | Spanish Football Writer
He is the talk of the town. The football season has not even ended yet here in Spain, but fans of Barcelona are already salivating at the prospect of seeing new signing Neymar link up with Lionel Messi and their brilliant midfield next season.
Neymar announced at the weekend that he will be joining the Catalan club after next month's Confederations Cup, in a deal worth around €60 million in total.
Nobody is quite sure, however, where the Brazilian will feature for Tito Vilanova's team. So here,
Goal
takes a look at four options for Barca in 2013-14 as they seek to successfully integrate the 21-year-old forward into their star-studded line-up.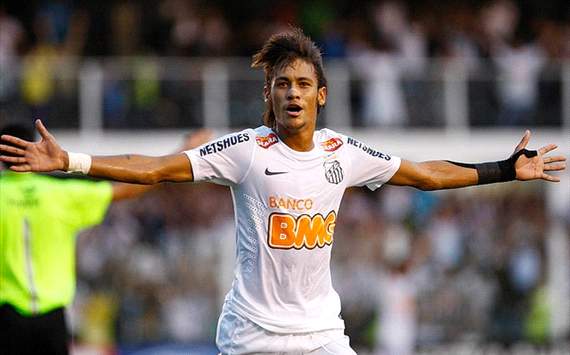 Despite Neymar's arrival, Barcelona continue to search for a new striker this summer as David Villa prepares to leave the Catalan club.
Barca are keen to bring in a goalscorer who can make an impact similar to the one made by Henrik Larsson in the Frank Rijkaard era, when the veteran Swede was happy to sit on the bench and wait for his chances as a substitute.
Should such a player be brought in, this would provide Vilanova with another tactical variation as Neymar and Messi could both operate off the frontman, as the two in a 4-3-2-1 system similar to Barca's current 4-3-3, making devastating runs from deep and also creating for their new team-mate further forward. And as Barca boast attacking full-backs in Dani Alves and Jordi Alba, losing width is unlikely to be too much of a concern in this system.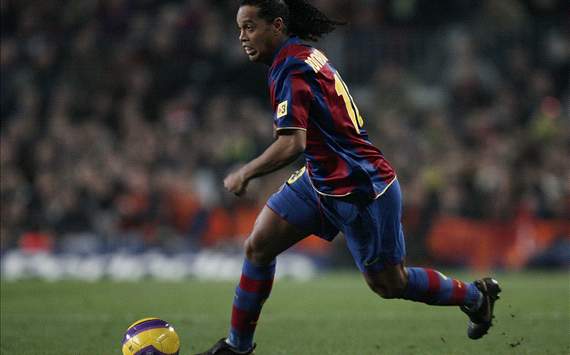 At Santos, Neymar usually operated in a deep forward position starting from the left flank. At Barcelona, this seems the most logical space for the Brazilian. With Villa set to be sold this summer, Neymar looks likely to be the first-choice forward on the left, from where he can cut inside and interchange positions with Lionel Messi as well as the team's right-sided attacker, be it Pedro or Alexis Sanchez.
The role is not dissimilar to the one occupied by Cristiano Ronaldo at Real Madrid, but at Barca will evoke memories of Ronaldinho, who lit up the left flank between 2003 and 2007. Like his compatriot, Neymar enjoys running at opposition defences and shooting from distance, and a starting spot on the left will allow him to cut inside onto his stronger right foot, just as he has been doing to such devastating effect at Santos over the last few years.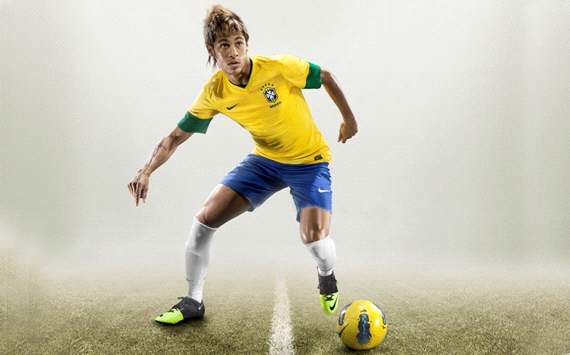 Under Pep Guardiola, and at times with Vilanova this term, Barca have operated with four forwards in the side and this is something the Catalans can do with Neymar in their team - in a 3-3-4 system.
With three defenders (perhaps Adriano, Carles Puyol and Gerard Pique) and three midfielders (Busquets, Xavi and Iniesta), Dani Alves could be utilised as a right-sided forward (as he has been in a number of games under both Pep and Tito, probably as he is able to switch to a defensive role if needed), with Cristian Tello on the left, leaving Messi as the 'false nine' and Neymar slightly deeper in the role of playmaker.
The Brazilian occasionally stepped into this role at Santos and looked comfortable in the creative position. With a quick brain, an excellent final ball and the ability to build attacks from deep, this is another alternative for Vilanova in a four-man forward line which would terrify most opposition defences.
UP FRONT WITH MESSI IN A 4-4-2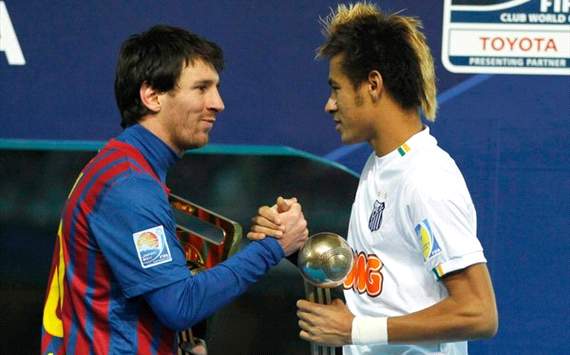 Following Barcelona's damaging defeat to Bayern Munich in the Champions League semi-finals this season, the Camp Nou coaching staff are considering alternatives to their favoured 4-3-3 formation and one option for the big games next term is a 4-4-2 system with Lionel Messi and Neymar in attack.
Having seen his side completely out-fought in midfield against Bayern, Vilanova could bring in Alex Song alongside Sergio Busquets in a two-man shield to protect the defence, with Xavi and Andres Iniesta further forward in the creative roles and Messi partnering Neymar in what would still be one of the world's most exciting attacks, while another alternative would be a 4-4-2 diamond with Busquets deep and Cesc Fabregas behind the front two - a midfield often utilised by Pep Guardiola when he played 3-4-3.
Either of these would relieve the two forwards of some defensive duties and would allow the pair to drop deep to link up with the midfielders, perhaps taking it in turns to do so as one of the two remains in a more advanced position.