The debate as to who is the best football player on the planet shall go on for many years to come given that two of the brightest talents are still way too young and have an exciting career ahead.
Lionel Messi
and
Cristiano Ronaldo
are a treat to watch for any lover of the beautiful game with their supreme skills and the drive to win which is way ahead than most athletes.
With the El Clasico battle set for Monday, the focus shall undoubtedly be on the two players with all the pre-match hype being: Who shall come out smiling at the end of 90 minutes from Nou Camp?
Goal.com
lists down five possible reasons generally stated by the fans of the two players in favour of their star over the other in a two part series.
Herein we look at why Lionel Messi is way better than Cristiano Ronaldo (The points listed below are not in any particular order of ascending or descending importance):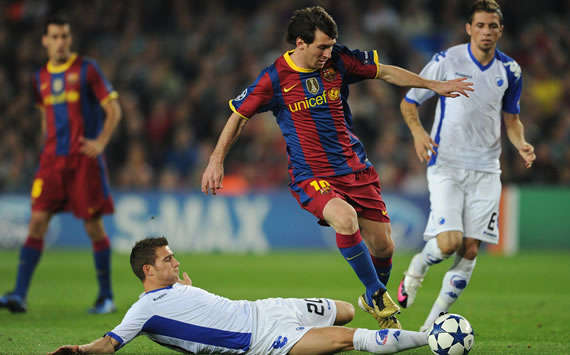 Still On My Feet, Mate!
1) Impossible To Tackle
: While Cristiano Ronaldo wins several free-kicks for his side as he is constantly being fouled by the rival defenders in Lionel Messi's case, it is almost impossible to tackle him given his supreme ball skills which reflect in his lane changes, drag backs and quick turns which often mesmerize the opposition. The Argentine's dribbling skills, most of which are instinctive, are second to none which makes him a much more skilful player.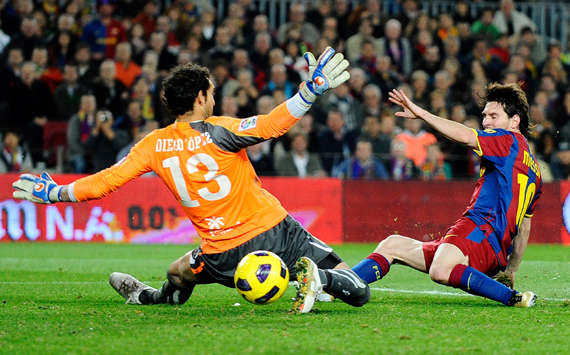 I Can Find The Target Through Your Legs!
2) An Effective Player
: If you look at the stats, Messi's ratio of shots on goal to the total shots is way better than that of CR7 in the last two years. Messi has had 58 shots on goal from his 115 attempts in the current calendar year as compared to CR7's 63 in 165. For 2009-10, Messi's 119 shots were on target from 233 endeavours to do so. CR7 was not far behind with his 109 in 243 tries.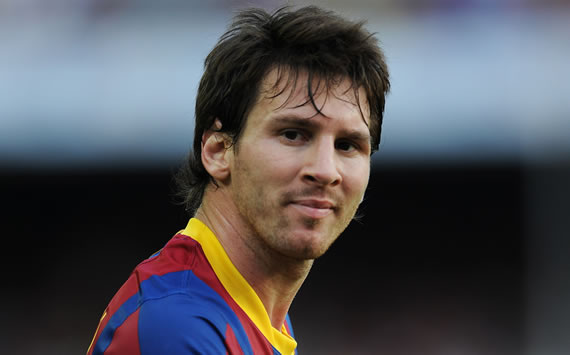 Boys Don't Cry!
3) Doesn't Throw Hands In The Air:
It's an image well drafted in everyone's head. When the going gets tough, the tough gets going and to believe that this is applicable in CR7's case is a little hard to digest given that images of him shouting in frustration, throwing tantrums come to mind when it's not his day. Yes, there are times when Messi's magic fails too but one would have to literally scratch one's head to remember when was the last time he began arguing with the referee or simply crying for every free-kick not given. Seems like CR7 has taken Taio Cruz's advice of throwing hands in the air far too seriously, eh?!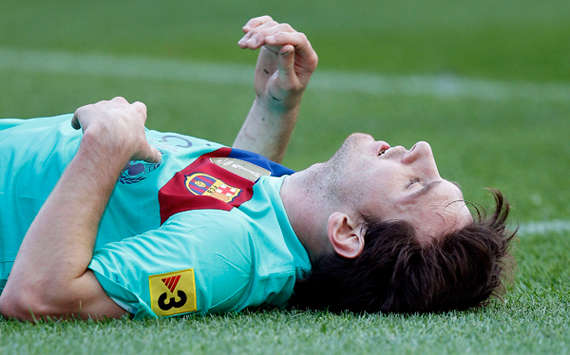 I Prefer Diving In The Pool Only!
4) Not A Diver:
One of the major criticisms of the Portuguese skipper has always been his ability to go down at the slightest of touches (or even no touches!). It's this reputation which he has built over the years that sees the referees sometimes not award him genuine free-kicks or penalties. His playacting skills are supreme when he tried to get Ignazio Abate sent-off against Milan and who can forget the famous wink to send Wayne Rooney out of the pitch at the 2006 World Cup. This is an area of strength for Messi as he manages to stay on his feet despite being of a small frame which enhances his standing amongst the fans.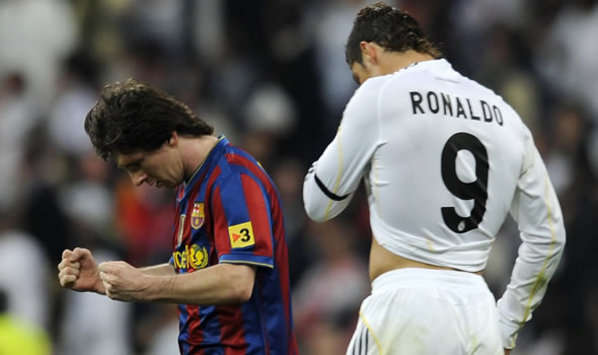 Now You Know Why I'm The Best?
5) Titles:
It was back in the summer of 2009 when Thierry Henry, the then team-mate of Messi, was asked to choose between the two phenomenal players and this was the reply.
"The greatness of a player is measured by the titles he has helped his team conquer. Therefore, I have to recognise that Cristiano Ronaldo is better than Leo Messi," said Henry.
Apply that in the present day scenario and Messi clearly comes out on top having led
Barcelona
to win several titles while CR7 ended empty handed at the end of last season with
Real Madrid
.
What Do YOU Think? Is Lionel Messi Than CR7?