Arata Izumi, the Pune FC and India midfielder has agreed upon extending his contract with his current club for another year.
As a result, the Japanese-born Indian National is all set to remain in the Red Lizards squad till the end of 2014-15 season.
Arata is one of the select few players who has been a part of the Pune outfit ever since they gained promotion in the prestigious top-tier league of the nation back in 2009.
The creative footballer has mostly turned up as a playmaker and has accumulated more than a century of caps for his club.
He pulled off a number of top-class performances last season also, helping Pune FC finish second in the I-League. Winning the 'Pune FC Fans' Player of the Year 2012-13' a few months back was another testament to his briliance.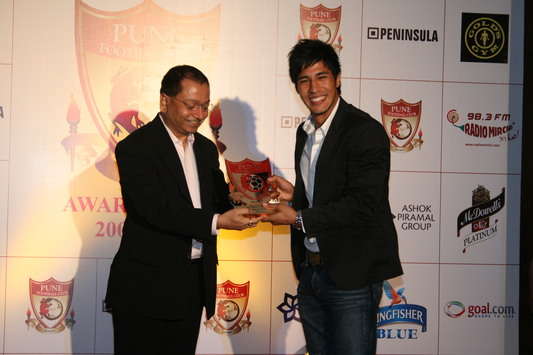 Pune FC Head of Operations, Chirag Tanna expressed his delight after completing the deal.
"We are glad to have extended Arata's contract. He epitomises what we are trying to achieve at the club on and off the field."
Arata also seemed happy with the contract.
"It's another interesting innings to start. Thank you Pune F.C. family and fans. Keep the faith!"
Thirty-one year-old Arata initially joined Pune FC as PIO (Person of Indian Origin) in 2009 and was registered as an Indian player last season after he received Indian nationality in August 2012.
The midfielder also achieved his dream of playing international football for India making his debut against Palestine in February 2013. In doing so, he became the first-ever PIO to represent India in the sport.