| | |
| --- | --- |
| | |
Serie A: 1st
Champions League: Round of 16
Coppa Italia: Quarter Finals
Games: 25
Won: 18
Lost: 2
Drawn: 5
Win %: 72.00%
GF: 52
GA: 15
GF ratio: 2.08
GA ratio: 0.6
| | |
| --- | --- |
| | |
Juventus were crowned Serie A champions for the first time in nine years in the 2011-12 season (Scudetto won in 2006 before Calciopoli Scandal not considered). Any doubts of second season syndrome have been quickly dispelled as the Bianconeri sit on top of the Serie A table with a healthy 8 point lead over second placed Lazio. In addition they will be facing AC Milan in the quarter-finals of the Coppa Italia.

However the icing on the cake so far for Juventus was the return to the Champions League, a competition they have won twice in the past. Antonio Conte's men earned a vital away win in Donetsk to finish as group winners that included the European champions Chelsea. They have been drawn with Scottish side Celtic in the knockout phase of the Champions League, who will be a tough nut to crack.

Juventus will be glad to have the presence of their maverick coach Antonio Conte back on the touchline from a four month ban, who has turned a once sagging side into a vibrant unit that can destroy opponents on their day. The Old Lady are in the running for three trophies this year and with a squad that never seems to tire, Conte will be a happy man come the New Year.
| | |
| --- | --- |
| | |
Juventus' midfield is their biggest strength. They rarely lose possesion of the ball and when they do, the midfield duo of Claudio Marchisio and Arturo Vidal are upon the opposition like terriers to hound them into giving away the ball. This, in addition to the width provided by their tireless wingbacks of Stephan Lichtsteiner and Kwadwo Asamoah, is an all-out assault on the opposition defence.
However, the lack of a regulation 'Number 9' is the issue the Bianconeri will be looking to address in the January transfer window. The Old Lady were linked with a host of names over the summer of 2012. Robin van Persie, Fernando Llorente, Edinson Cavani and Didier Drogba were firm favourites to put on the famous Black and White of the Turin club.

However, things did not transpire according to plan as Van Persie declared his allegiance to Manchester United, Cavani signed an improved contract at Napoli and Llorente's move from Athletic Bilbao remained in limbo. That resulted in the Serie A champs having to contend with Arsenal's Nicklas Bendtner.

The absence of a striker has seen Juventus' powerful midfield of Pirlo, Marchisio and Vidal contribute 14 of the 48 goals that the Old Lady has scored this season. Though the trio of Fabio Quagliarella, Sebastian Giovinco and Mirko Vucinic have scored 23 goals in total, they need a striker in the 'one-chance-one-goal' mould like a Drogba or a Llorente.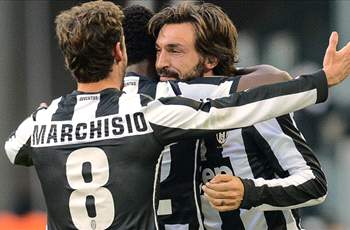 Juventus' midfield mask the problems up front for the Old Lady

Another advantage of having such a striker in Juventus squad is the aerial threat that they provide. Quagliarella, Giovinco and Vucinic may be effective when the ball is on the ground but are poor when the ball is in the air.
| | | |
| --- | --- | --- |
| Player | Aerial Duels Won | Total Number of Aerial Duels |
| Quagiarella | 8 | 20 |
| Giovinco | 9 | 21 |
| Vucinic | 0 | 6 |

Such a striker will be helpful in set-pieces and holding the ball up to allow his teammates to come into play when the ball is punted across the park.

Besides the striking department, it is hard to find an Achilles Heel to this well-oiled Juventus machine. However come January they will need to find a solution to the absence of their left wing-back Kwadwo Asamoah who will be away on international duty with Ghana at the African Cup of Nations. The width that is provided by Asamoah and Lichtsteiner is a key aspect of Juventus' success so far as they peg the opposition full-backs into their own halves and do not allow them to get forward.

The home leg against Chelsea in the Champions League was a clear example of this. Asamoah dealt with the duo of Branislav Ivanovic and Cesar Azpilicueta on the left-hand side while Ashley Cole was roasted by Lichtsteiner on the right. Juventus' existing replacement for the Ghanaian is Paolo de Ceglie who hasn't provided the same threat as his teammate, who has scored 1 goal but has provided 5 assists in 18 appearances. De Ceglie has started five times but neither has he scored a goal nor set up one.

Juventus will need to address this issue as the side will lack a threat down the left hand side if the 24-year old is out to an injury or is being rested.
| | |
| --- | --- |
| | |
Didier Drogba: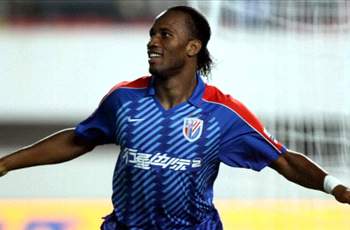 Will the Drog return to Europe?
A legend. That is the simplest way to describe Didier Drogba. The 35-year old Ivorian single-handedly took Chelsea to victory in the Champions League last season before saying an emotional farewell to West London where he had terrorized defences, scored magnificent goals and won trophies in the process. Even before his high-profile move to Chinese Super League side Shanghai Shenhua, Drogba's name was doing the rounds in the transfer mills around Europe. Juventus and AC Milan were possible destinations with the Old Lady of Turin particularly interested in signing the former Marseille man.
It may a deja vu of sorts but Juventus may have a second bite of the apple as Drogba is again rumoured to be on the lookout for a move away from China and Antonio Conte's men know the quality they would possess in their ranks should he arrive in Turin. A side that is up to the brim in midfield talent would be the ideal service that Drogba craves for and in addition he would be eligible to play in the Champions League. For Juventus who are making a return to the competition after a gap of 3 years, having someone of Drogba's caliber to lead the line will be an exciting prospect.
However, should Drogba sign for the Turin giants, he would carry a tradeoff with him. The former Chelsea man is the captain of the Ivory Coast football team and will be unavailable as the Elephants take part in the African Cup of Nations in South Africa. His absence will also depend on the progress of the Ivory Coast in the tournament.
Fernando Llorente: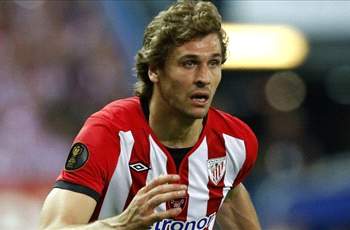 Next stop- Turin for Llorente?
A World Cup winner and European Champion with Spain, Athletic Bilbao's Fernando Llorente is easily one of the world's most sought-after strikers. The lanky 27-year old brings height, power and aerial ability to a Spain attack that are masters of possession football. After his stellar showing in the Europa League with Bilbao wherein they reached the final only to lose thanks to a Radamel Falcao blitz, Llorente was expected to ignore offers from usual suspects Manchester City and Chelsea to remain in Spain and propel his side to greatness.
However, the Bilbao man refused to sign a new contract and was heavily linked with a move to Juventus which ultimately never went through. His desire to leave the San Mames was reiterated when he got into an argument with coach Marcelo Bielsa after a league game against Real Sociedad and followed that up by walking out of training early. He was punished by being sent to train with the club's youth squad.
VIDEO: Juventus should acquire Llorente
The January transfer window will be the ideal time for Athletic Bilbao to offload their disgruntled striker or risk losing him for free over the summer. With Juventus waiting to snap him up possibly for a bargain price of around €8 million, the move would benefit both parties. Juventus would have a striker who isn't cup tied and will be available during the crucial January period, unlike Drogba who will be away on duty at the African Cup of Nations.
In addition, Drogba's wages would be a burden on the Turin club given that he is 35-years old. Llorente's arrival would make more economic sense as he is in the prime of his career now and whose wage demans would fit the bill at Juventus.
Pablo Armero: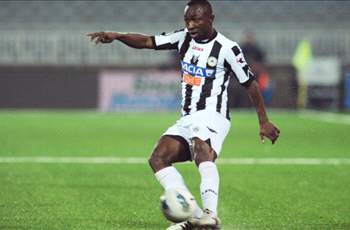 Will Juventus lure another player from the Friuli?
Juventus arguably found themselves a gem when they signed Kwadwo Asamoah from Udinese in the summer of 2012. He is a livewire on the left-hand side of the five-man Juve midfield and has contributed in no small way to the Old Lady's current position in Italy and Europe. However his absence during the African Cup of Nations in 2013 will prove to be a problem for the Italian champions as Asamoah's deputy Paolo de Ceglie has not done enough to convince Conte to avoid looking for another left wing-back.
Udinese's Pablo Armero is one who has been linked with a move to Turin as they endure another lackluster season after they failed to qualify for the Champions League and crashed out of the Europa League in the group stages. Udinese are also faring poorly in the league and lie in 10th place, 20 points behind leaders Juventus. The 26-year old Armero has been one of the bright spots for Udinese and his performances would have caught the eye of opposition scouts sooner rather than later.
Armero would fancy a move to the Turin giants as he has thrived in a 3-5-2 system under Udinese coach Francesco Guidolin and would be a seamless fit into Conte's scheme of things. In addition, he would also be eligible to appear in the Champions League which would be a huge bonus for Conte as he can freely rotate his players to keep the performance levels up.
| | |
| --- | --- |
| | |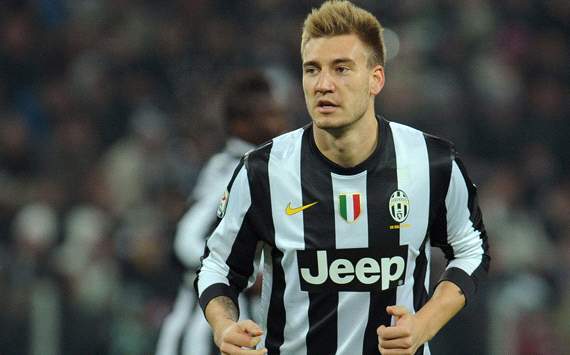 Nicklas Bendtner has never really settled into life at Turin as he would have liked. The 26-year old, on-loan from Arsenal, was rather a square peg in a round hole at the Old Lady. His problems were compounded as he suffered an injury in the Coppa Italia tie against Cagliari which rules him out for at least three months. The Danish international's agent was rumoured to have said that the player would be happy to receive more playing time with Siena and Fiorentina interested in signing the former Sunderland man. If Bendtner does want a move, it is almost certain that the Juve hierarchy will not stand in his way.
Who do you think Juventus should sign? Leave your comments below..
How do you stay up with football when on the move? With http://m.goal.com –your best source for mobile coverage of the beautiful game.