While Bayern will look to put behind their agonising defeat against Chelsea in the final last year, Barcelona will try and maintain their unbeaten run against German opponents. Ahead of this fascinating battle,
Goal.com
asks its fans as to who will come out at the top, when the two European giants face-off.



Bayern Munich fans:


Akshay Hinduja

Bayern will be without their first choice striker Mario Mandzukic courtesy of a needless yellow card he picked up in Turin. Still Bayern have the services of Claudio Pizzaro to call upon, who is scoring for fun in the Bundesliga, as well as Mario Gomez, both strong front men who could exploit Barcelona's aerial weakness due to the absence of Puyol and Mascherano. Talking about the Bavarian's defence, Dante has been excellent this season, as well as Alaba. Lahm as always is world class. This should be an interesting match up, an acid tests of sorts for them against the world's best in Messi and co. The midfield battle looks even to me. Bastian Schweinsteiger, Javi Martinez and Thomas Muller would be the ideal first choices for Bayern, though Toni Kroos would be missed. The Barcelona midfield too will be the same with Sergio Busquets, Xavi and Cesc Fabregas. Both midfield's can very well counter each other on paper, but Bayern have proved how well they held up against Juventus, Schweinsgteiger benefits playing along Martinez, and they were commanding in midfield against the Italian outfit. All-in-all, this will be an exciting tie with Bayern having the slight advantage. History favours them too, having won 3 and lost just once in their last 6 meetings.And with Jupp Heynckes set to retire, I hope he goes out on a high.
Animikh Giri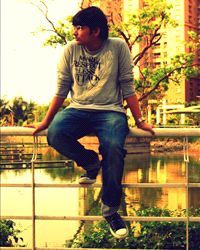 This is going to be one tough affair. Definitely people are going to expect Barca to win easily, but somehow I dont think so. Bayern has been undoubtedly the best team this season. On the other hand Barcelona had more than a few hiccups. Also, the Germans would want to get hold of that trophy which has eluded them twice in 3 years, after reaching the Final and losing both the times. They are definitely more focused. Plus , they have already wrapped up the league , so the players will be fresh for the Barca tie. I predict Heynckes' side to win the first leg 2-1, with a 4-3 aggregate victory over the two legs.
Devraj Ghorpade

Bayern are more than capable of overcoming Barca, and by defeating them, they have a real chance to end their European reign. With the Catalan side's defence marred with injuries, and their inability to handle counter-attacks by the opposition, which is Bayern's style of play, we are definitely qualifying. By doing this, we will hopefully remove the 'chokers' tag.
Rohan Anvekar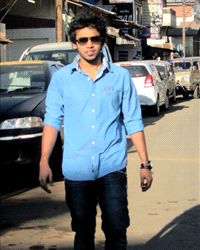 Bastian Schweinsteiger would hold the key in this tie. With his work rate and vision, he would be very influential in closing down Messi and also initiating all the Bayern attacks. With resolute defending and effective closing down, Barca can be defeated. Mandzukic's suspension has somewhat weakened our strikeforce, but Mario Gomez is more than capable of spearheading the attack. We are definitely progressing to the finals.
Savid Nair

Bayern Munich, according to me, have been the best team, not just in this competition, but in all competitions they have played in so far, barring the surprising 0-2 loss against Arsenal, and maybe a few other odd games. They have come into this with a vengeance after suffering defeats in the two finals they have reached in the last three years, one of which was in their own backyard. Given that this is Jupp Heynckes' last season with the club, he would want to deliver the treble (Bundesliga, Champions League, DFB-Pokal), before possible retirement. Real Madrid, Barcelona and Borussia Dortmund have had their own dry spells this season. I believe Bayern Munich are the favourites to win this competition, and if they don't, whoever defeats them will win it.



Barcelona fans:


Siddhesh Kadam

Barca's defensive errors combined with the injuries, worries me the most. Bayern's star studded attack would be too hot to handle for the likes of Marc Bartra, so I am hoping for Carlos Puyol and Adriano to recover in time. Already having the La Liga wrapped up, and being eliminated from the Copa del Rey, the Catalans will have nothing but the Champions League to worry about. Let's hope for the best..
Visca el Barca !
Akshay Malhotra



I think Barcelona are favorites, not just because of their form (arguably not great) but because of the sheer capacity of their players and ofcourse Lional Messi. Plus there is still time to go for the semifinal and Barca can use this in their favour. History shows Barcelona have never lost a European Cup knockout tie against German opposition, winning seven previous ties. If Messi stays fit, there is no stopping this Barca side.
Mohit Khamkar

FCB Vs FCB?
This game would all be about who concedes the least. I see no possible outcome involving clean sheets at either ends. Marred with injuries , suspensions and poor form, this has been a horrendous season for our defense. I am highly sceptical about Barca's ability to constraint Munich's pace; especially on the counter. The prospect of seeing Franck Ribery, Arjen Robben and Xherdan Shaqiri charging towards the great Victor Valdes in full throttle scares me the most. My only respite would be to see Lionel Messi weave his magic and save us yet again. Considering all aspects, I feel Munich have the edge over Barca.
I predict Bayern to win the first leg 2-1, with the Catalans winning 3-2 at home, but losing out on away goals.
Tejas Moghe

For me Barcelona should win this tie. Barca have been playing well since the 4-0 win against Milan in the second leg. Yes there are injury problems for our squad and the defence too, but the return of Eric Abidal should help ease it. A half fit Messi was instrumental against PSG, and he should be fully fit for the Bayern clash. Anything is possible. May the best team wins and iI hope the best team will be FC Barcelona
Ranadeep Guha

It will be difficult for Barcelona to win against Bayern. FC Hollywood's immense pace along the flanks can hurt Barcelona. Messi will hold the key for Barcelona. It would be interesting to see where he plays. Playing down the middle might be difficult, with Javi Martinez trying to choke him. A viable option would be to play down the left and trouble Alaba. Hoping for a very stiff competition. No predictions.
How do you stay up with football when on the move? With http://m.goal.com –your best source for mobile coverage of the beautiful game.