ANALYSIS
By Arkaprabha Chakraborty
Manchester United must be raring to go at this point in time for their next match. Because guess what? Their next game is back in Europe's uppermost echelons, the UEFA Champions League. If anyone remembers in sordid, high-definition detail of their last European campaign, they would not be wondering why. Crashing out in the group stages for the first time since 2005, the Red Devils were left pretty red in the face as well.
And it's not like they had been pitted in a Group of Death with Napoli, Ajax and Bayer Leverkusen. In fact, they had one of the more straightforward groups possible. Benfica was the only team that offered even remotely decent competition on paper. FC Basel was one of those Champions League teams that was usually there without ever being much of a threat. And Otelul Galati? Well, probably everyone had to use a search engine there.
And yet Manchester United bottled it and quite badly. After three uninspiring draws, two 2-0 wins over Galati and crowned by a 2-1 loss to Basel, they went crashing out of the tournament and into the Europa League, which they subsequently also made an exit at the hands of Athletic Bilbao. Certainly not a happy continental campaign then. Which is what brings us to this season.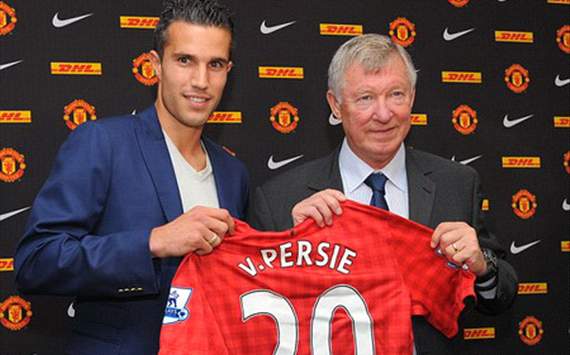 The striker gamble | Sir Alex's move for Robin van Persie
Last season's abject showing in Europe brought forward several questions, some of them irrelevant, others certainly true but all of them stemming from doubts in United's quality. Questions like whether Sir Alex Ferguson was still capable to lead United to Champions League glory to why United would not be able to win without addressing their central midfielder issue via wondering about United's purchasing power taking a hit when it was already not the strongest were doing the rounds.
It is these questions that United will be seeking to answer proper this time around. Even though they lost the league on just goal difference, their barren campaign left them without vindication and so this is where they will have to find it. Barring the ridiculous question of Sir Alex's ability, Manchester United have certainly tried to address most of the issues brought up. They have spent a not-inconsequential amount in the transfer market, brought in a good creative player and have started traditionally slow in the league, always a good sign as far as they are concerned.
Speaking of United's transfers, one big name brought in, and he is definitely one of the biggest, is Robin van Persie. Even more than the central midfield, the Dutchman is likely to to be United's talisman this European season. And with Wayne Rooney out for a month at least, it's more a question of compulsion rather than choice. But what an alternative to have, right? Really, two completely world class strikers in the same team is what any manager would give an arm for.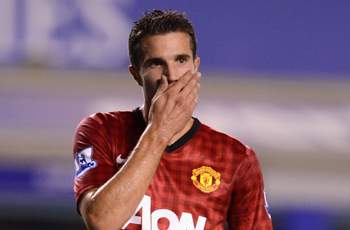 The Dutchman's dream start in checks
Having had a scoring start to his Manchester United career. The question now is whether he can sustain that driven start and have yet another 20 goal plus season. van Persie's own desire to ingratiate himself to the Manchester United fans as well as to show that he does have shelf life even after Arsenal will be important factors as he gets ready to take on Europe's finest in a different kit.
Given the fact that Van Persie wishes to win the Champions League and the domestic league at this stage of his career, something which he never did in his time at Arsenal. Given that he is already focussed on excelling and believes that United are the team where he would have the best chance to do so, it's certainly a shot in the arm for the Red Devils.
Man United's European campaign kicks off tonight. With so much to be dealt with, justified or brushed away in this first match, why would you miss it?
Follow Arkaprabha Chakraborty on

How do you stay up with football when on the move? With http://m.goal.com –your best source for mobile coverage of the beautiful game.