It was tipped to be one of the greatest European nights at the historic city of Athens. A night that was to be savoured for two of Europe's very best.
Yet, somewhere down the streets of Argentina,there was this certain 9 year old called
Lionel Messi
who despite all the talent was still a young prodigy at a small club run by his own club; a fighting midfield hero from Livorno called Massimiliano Allegri was barely into his first season at new club Cagliari after having failed in a gruesome relegation fight the previous year and lastly the writer of this very editorial was on the verge of his second birthday!
As the 'Dream Team' of Johan Cruyff prepared to take on Fabio Capello's 'Invincibles' in the 1994
Champions League
final at the Olympic Stadium, the stakes were higher than never before. Indeed, with both
Barcelona
and
AC Milan
fresh from their domestic league triumphs, two leagues that were considered amongst the world's best,it was time to finally announce the European supremacy. A gigantic battle was on the cards!
However, despite that, the Catalans were expected to glide past the Milan side, which for unfortunate reasons were devoid of the services of important players like Marco van Basten, Franco Baresi, Alessandro Costacurta and Brian Laudrup. A "team-deficiency" that might well have easily proved the decisive factor in a fight of the equals.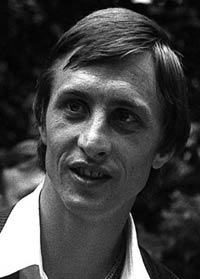 Johan Cruyff's 'Dream Team' Went Into The Match As Favourites
Nevertheless, as things stood, Fabio Capello's tactical genius meant Milan outwitted Barcelona with their short and swift passes and narrower line of play and eventually went on to present one of the greatest European spectacles as the boys from Milan ran away 4-0 winners on the night.
17 years on from that night, Milan and Barcelona have yet again been tipped to cross path and as the final countdown begins for the epic Group H encounter, another fascinating 'tactical game' may well be on the horizon.
Barcelona,once again in their epitome of their success, are now an all-conquering team. Having had virtually dominated the footballing world for a last couple of years, the 'divine' warriors from Catalan are all but poised to defend their coveted title. The defence of their of European supremacy and dominance!
Milan, on the other hand, is no longer their past 'invincible'-selves and despite their Scudetto triumph few months back, once can't help but feel that there is this slight hint of day-light between the class and the quality of the two teams. To top that, their run in into the game havent' been the best either, with a disappointing draw in the league against Lazio.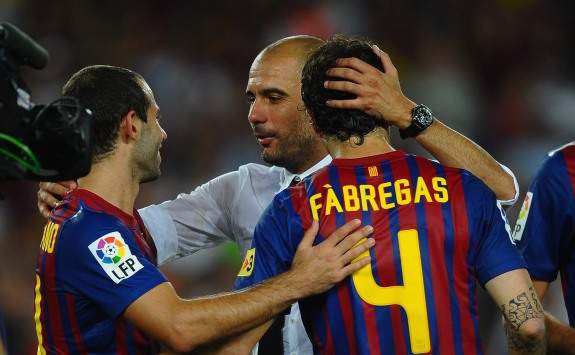 Yet Again Barcelona Stand Favourites
Indeed, on the eve of the vital match, Barcelona stand as the overwhelming favourites!
However, aren't we back to some familiar territory yet again? Yes, you guessed it right! We are talking about the very match of 1994 and much to one's surprise the situations are very much strikingly similar.
Both the teams are champions of their domestic leagues and once again, it is Barcelona who are tipped to be the ones to win with the odds stacked highly against Milan. In fact very much like the night in Athens, Milan will again be devoid of their star players. This time however, it will be influential forwards
Robinho
and
Zlatan Ibrahimovic
.
Now with the tactical aspect of the game, Milan has someone very much on the 'master-mind' mould of "Fabio Capello of '94", in the form of the highly rated Massimiliano Allegri at their helm. Someone who can certainly think out of his hats to churn out a way to outwit this great Barcelona side.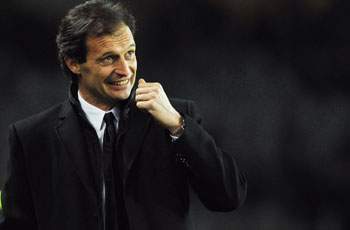 Can Allegri Do a Fabio Capello?
A match in which it is often the battle of nerves that count, Milan will be virtually going into the match without any possible pressure. Indeed in a match where they are counted to be the second best, we might well see the devastating side of Milan. An ideal match for the Rossoneri to express themselves and fight out a positive and inspirational result.
And after all, there were apparent signs of loop-holes in this Barcelona line-up during the weekend draw at the La Liga and if a team of Real Sociedad's stature can pull it off, there is no denying that Milan won't be able to.
At a time when Milan are in a desperate need to kick-start their season, there could be no better way than to trounce Barcelona at their own backyard. As for inspirations, they do not need to look too far beyond, do they?
Do You Think Milan Can Pull It Off Tonight Against The Mighty Barcelona? Do Give In Your Inputs!


Download the Goal.com Mobile app, and the world of football will be at your fingertips and in your pocket!