Hernanes shared an emotional farewell with Lazio supporters as he edges closer to a move to Inter.
The 28-year-old was reduced to tears when mobbed by Lazio fans as he departed the club's Formello training ground on Thursday, despite negotiations over a switch to the San Siro yet to be concluded.

The two clubs have still to thrash out the exact terms of the deal, although it is thought a €2 million loan agreement until the end of the season is in place, with an option to make the move permanent thereafter for a fee of around €13-16m.

He is expected to agree terms on a four-and-a-half-year deal worth potentially close to €3.4m per year.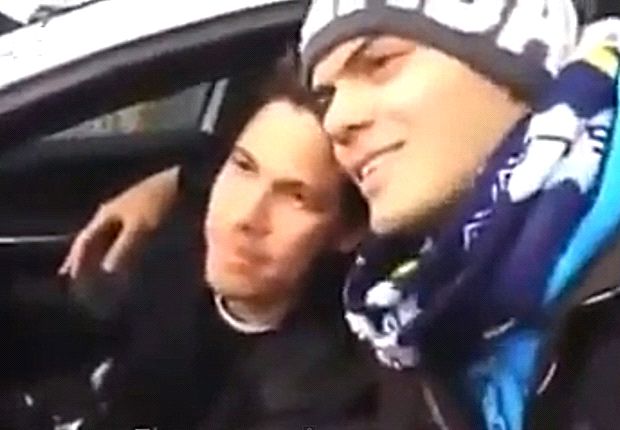 Hernanes poses for photographs with Lazio supporters outside the club's training ground (YouTube/LazioNewsEU)

The Brazilian admitted to reporters he broke down over the potential switch to the Guiseppe Meazza, stating: "I cried because the negotiations are on-going between the two teams and I had a chance to leave.
"I told the president that I wanted to leave. It is a professional decision. [Lazio president Claudio] Lotito has always been fair with me."
Hernanes later added via his official Facebook page: "I'd like to explain my tears, because I saw that people got this wrong.
"Yesterday I did not cry because I had been obligated to leave. I cried because I said to the president that I'd like to go because I want be a better professional.

"It's my choice. I'd just like to explain the episode yesterday, and it breaks my heart knowing that a lot of people are going to be very sad with these words."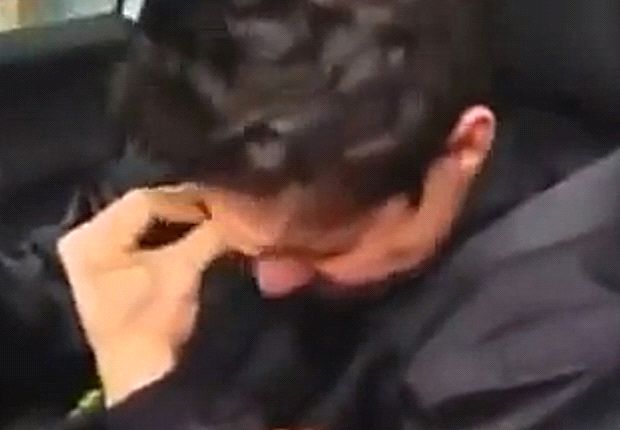 The Brazilian striker appears touched by the attention and starts to cry (YouTube/LazioNewsEU)
The former Sao Paulo star has been a revelation since arriving at the Stadio Olimpico in the summer of 2010, scoring 40 goals in 154 appearances and playing a pivotal role in the capital club's capture of the Coppa Italia last season.

His imminent exit was also too much for the Biancocelesti faithful to take, with 200 of them gathering to protest outside the house of Lazio president Lotito.

Should the Hernanes signing be completed, he would be Inter's second acquisition this week after the arrival of Danilo D'Ambrosio.