Chelsea vs Manchester United guarantees to be one of the most pulsating fixtures in this season's FA Cup, an encounter that just cannot be missed. While United maintained their unassailable lead
at the top of the table with a win against Sunderland, Chelsea had their morale lowered following a defeat away to Southampton.

As the two English powerhouses tussle for a semi-final berth in the FA Cup, Goal.com asks the fans of both clubs who will come out on top in this highly anticipated tie.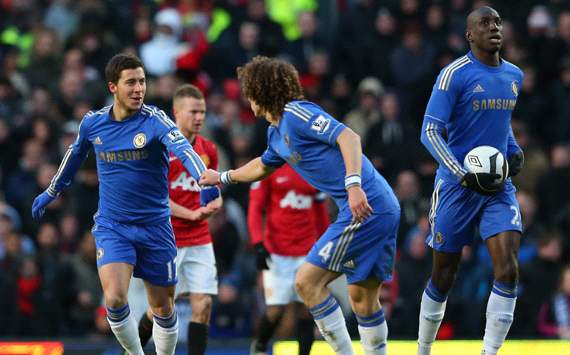 Milan Someswar:
Chelsea vs Manchester United have produced high scoring games at the Bridge recently with the scored-lines of 3-3, 2-3 and 5-4 (AET) in the last three meetings. Although this time out I don't think it will be a high scoring game. Chelsea having to play four games within a span of 8 days and Manchester United having nearly sealed the title with no other cup competition to play in except for the FA cup, puts them in pole position for the tie. Under Benitez Chelsea have been rather shaky at times and with the kind of form United are showing this season, I expect them to edge this game. Being a Chelsea fan, I hope Chelsea win, but obvious reasons of fatigue, squad rotation and lack of cohesion in the squad, make me think that it just might not be Chelsea's day. There is some optimism, after seeing Chelsea play a good second half at Old Trafford.
Prediction : Chelsea vs Manchester United 2-1

Swar Chandan:
Manchester United have been the top team in the league this season. They have dominated their opponents. Chelsea have had a horrible season this year, getting knocked out of the Champions League, losing the Club World Cup and let's face it, they won't be winning the Premier League. The FA Cup and Europa League are the only competitions Chelsea can win this year. After watching how we played against United during the 2-2 draw, I am really hopeful of Chelsea putting in a good shift against them again. We haven't lost a game since that draw. We all expected United to bounce back after their loss to Real Madrid by destroying Chelsea in the FA Cup, but the Blues played really well to earn a replay. I'm hoping for a Chelsea win, even though United have a better chance. I hope the likes of Eden Hazard and Juan Mata provide spark in the game and play some good football. Chelsea can win if they play counter-attacking football with players like Ramires and Hazard, who are quick on the break.
Prediction: I predict a 2-1 win for Chelsea and am hoping for Hazard to get a goal, since he's been superb during the international break.

Onkar Katre:
Chelsea have the advantage as they drew 2-2 at Old Trafford, but the game is still evenly poised. I think Chelsea will win this game because the way team played at Old Trafford despite all the troubles they are facing on and off the pitch shows that they know the importance of this trophy. Hazard and Mata are at their peak right now and I honestly think the United defense and midfield are way too weak to handle Chelsea's attack at Stamford Bridge. United will score but the end result will be in favour of the home team.
Prediction: 2-1

Rohan Grover:
In what has been a very volatile season for Chelsea FC with all of their troubles on and off the pitch, there still remains something about the FA Cup which makes a true Blue have that glimmer of hope that not even Rafa Benitez can wreck. In United, we face a team that has been drilled with the mentality of 'getting the job done' at all costs. Benitez has to get the line-up right for us to win this one though. No experimenting with Torres upfront or Bertrand in midfield. Chelsea cannot go out there with the strategy to stop United playing- what we have to do is play like the home team is meant to play. Mata, Hazard and Oscar have to start- no meddling with the likes of Victor Moses or even Marko Marin. These three have to be supported with Demba Ba upfront holding up the ball and bringing them into play with Ramires being his dynamic self in midfield. Our defenders have to be alert to the runs of Javier Hernandez- who has been a thorn in Chelsea's side and especially with Carrick's passing-range the Mexican's runs could prove to be even more dangerous. All in all, Chelsea have to be really up for this - any signs of complacency and boom! We'll get hit on the break.
Prediction: 3-1 to Chelsea

Ninad Kirodian:
The upcoming United-Chelsea behemoth is sure to be a cracker with the teams rotating their line-ups over the weekend and trying to field their best for the FA Cup clash. I think Chelsea will edge the match with Hazard in sublime form as he could be the game-changer. With Rafael out of the game, the full-back to replace him may have a hard time controlling him. However, United's top heavy squad can spring moments of brilliance as well. Anything is plausible on the day and we are sure to see some super football. I also hope both the teams incorporate some youth in lieu of giving them some invaluable experience.
Prediction: Chelsea 1-0 United.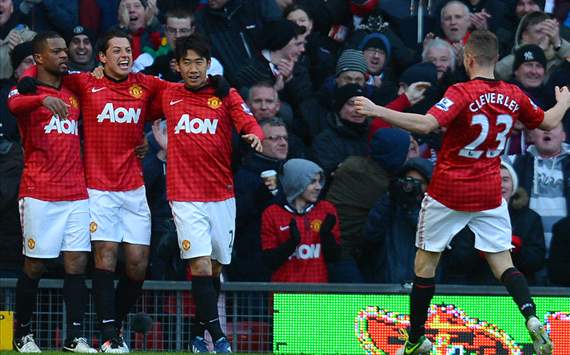 Rahul Bhatu:
Second game in two days for both sides isn't easy to deal with. As squad rotation takes place, both teams have depth in their squads which will help keep the players fresh for this crucial FA Cup encounter. United are eyeing the double this season and have been magnificent away from home. Wayne Rooney would be a key player in this tie for us and with Nani gaining form again, he is bound to trouble the Chelsea defense. Don't be surprised to see Chicharito score against his favorite opposition with his nasty runs in behind the last man. The counter-attacks from both the teams will be something to watch out for with the pace they each possess. United hold the advantage over their counterparts according to recent form.
Predicition: Chelsea 1-2 Man United

Anubhav Chatterjee:
It will be a tough game. Games at Stamford Bridge are always tough. Being a United fan, I would want them to go through but it will need a magical performance from Rooney and co. Since Benitez wants to settle some scores with Sir Alex Ferguson, I am sure it will be a mouthwatering tie. I have a gut feeling that this game will go down to the wire, maybe even penalties. May the best team win.

Utsava Sharma:
The match against Chelsea is going to be a very tough game for United. While there is a huge chasm between the two in the league table, the Bridge has always been a tough ground to
visit. Benitez and the Chelsea players will not be short of motivation to put one over their old foes. Having said all that, I believe United have a pretty good chance. Ferguson calls this squad one of the best he has ever managed and it is up to them to prove him right. Chelsea will also be distracted by the Europa League tie later in the week and it's up to the team in red to take advantage of the turmoil within Chelsea.
Prediction: A better squad, more freshness and ruthless determination to grind out results will see United through with a score-line of 2-1.

Animikh Giri:
This is gonna be one topsy-turvy game. The last three matches between the two teams have been pretty close. It was a typical game of two halves. Chelsea have had a pretty bad season. They are left in only two competitions - the FA Cup and Europa League. So they'd definitely want to win this match. Also, they'll be playing at their home, so they'll be under pressure. At the start of February, they were chasing the Treble but now United might just end the season with a double. United haven't won the FA Cup since 2004. So Ferguson want to win the trophy again. But I do think United have the upper hand as RvP is back in form and Rooney has been consistent throughout. The only problem that would bother United is the duo of Mata and Hazard.
Prediction: Either a 3-2 win for United OR a Chelsea to win on penalties.

Sukalyan N:
With the Premier League almost in the bag, Ferguson is very serious about the FA Cup and rightly so. It has been a long time since United have won it and the line-up against Sunderland has shown his intent. United will have a good first half but it is the second half that has seen them falter in the last few games. If they can keep up the tempo throughout the game then it is just Manchester City to beat to be in the finals.
How do you stay up with football when on the move? With http://m.goal.com –your best source for mobile coverage of the beautiful game.