Brendon Netto


COMMENT | England

Follow on
Charisma, a big personality and sometimes an even bigger ego are the prerequisites normally associated with being a successful football manager. The likes of Sir Alex Ferguson and Brian Clough proved that in the past while managers like Jose Mourinho and Jurgen Klopp still continue that trend.
However, Manuel Pellegrini is cut from a different cloth entirely and his first season in English football proved that his rather subtle and calculated approach to his managerial duties can be just as effective. And with two trophies in the bag, all those goals scored and the progress made in the Champions League, who can argue?
The environment in the City camp this season compared to the last couldn't be more different. A few bad apples were shown the exit door and Roberto Mancini was one of them. Tabloid favourite, Mario Balotelli was undoubtedly the chief instigator but Mancini's frequent training ground bust-ups with the mercurial striker was far from the conduct expected of a Premier League manager.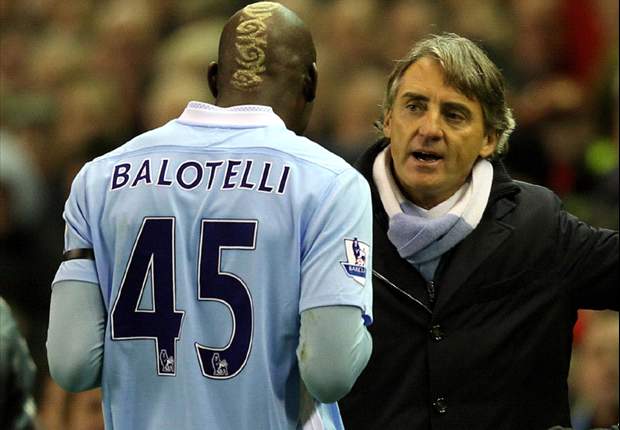 Additionally, a certain moody Argentine was finally done away with as well. Carlos Tevez's infamous self-imposed exile was one of his many indiscretions which finally paved his way out of Manchester. The animosity between a few personalities crippled the harmony among the players while this time around, Pellegrini's professionalism and accommodating nature has transcended through the squad.
Whether it was Joe Hart, Samir Nasri, Tevez or Balotelli, Mancini never shied away from lambasting one of his own players in the media. Pellegrini on the other hand, keeps things in-house and even refrains from getting into verbal jousts with rival managers. Although he did drop Hart but eventually restored the England goalkeeper back in his line-up in order to bring the best out of him.
That's easier said than done when you have Jose Mourinho pricking at your every nerve. Indeed the one time the City boss did make an ever so slight foray into the so-called 'mind games', he suggested that it would be a shame if Chelsea won the title because they haven't scored bundles of goals like City and Liverpool.
He hasn't made the mistake of being excessively passive either. His comments against the referee when his side lost 2-0 in the first leg of their Champions League clash with Barcelona earned him a fine from UEFA but more importantly, it let the fans know that they have a manager who cares and will speak out if he believes his players have been wronged.
The Chilean tactician should also be lauded for his handling of Edin Dzeko. The Bosnian striker has been a true professional over the last couple of seasons despite being largely restricted to cameo appearances. It was in the previous campaign that he was dubbed a 'super-sub' for his vital goals off the bench but that never translated into a run in the starting eleven under Mancini.
Pellegrini on the other hand has been very fair. Sergio Aguero and Alvaro Negredo were his first choice pairing at the start of the season and were on fire then. The latter picked up the mantle when the Argentine was out injured as well. Dzeko meanwhile, was limited to just 7 starts in the first 18 league games.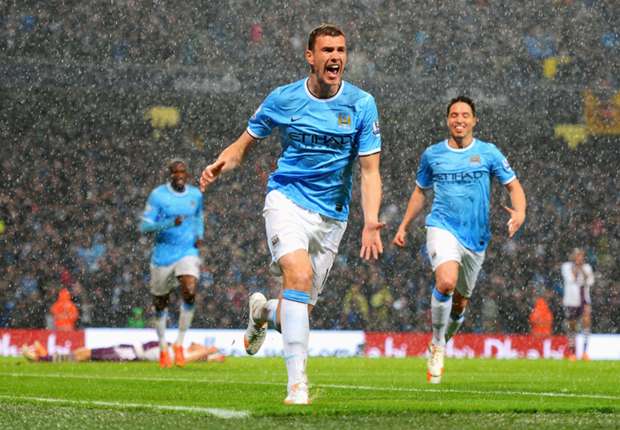 But for some reason or the other the Spaniard regressed around Christmas perhaps because he wasn't afforded the luxury of a winter break which he was accustomed to in La Liga and also that he had a shoulder injury in January. Dzeko impressed as a substitute and Pellegrini had no hesitation in giving him a more central role.
In fact, between Aguero's injury troubles and Negredo's loss of form, Dzeko became City's main man upfront in the second half of the campaign. He went on to make 17 starts in the final 20 games, scoring 13 goals and making 6 assists. Even though Negredo was his signing, Pellegrini saw past that and put faith in Dzeko and it certainly paid off.
His man-management has been praised by the players. Several have come out and spoken of his calmness and composure in the dressing room. They like the fact that he doesn't bombard them with instructions but instead offers snippets of advice and encouragement. He trusts his players and therefore he earns their respect.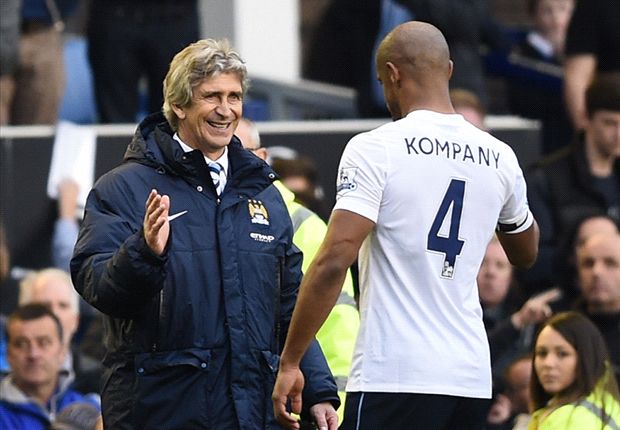 Most importantly, the Manchester City boss has implemented a style of play that the fans enjoy and rivals envy. The innovation in their play has been astounding and irresistible at times. Scoring 102 goals in 38 league games is no mean feat and what's even more impressive is that they've done it while maintaining the second best defense as well.
The banner held up by City fans in the final few games that read "That charming man Pellegrini" speaks volumes of the adulation he's received and indeed deserves. At the very end, City were cool under pressure, a trait no doubt adopted from their new manager.
After surrendering their crown to their local rivals in tame fashion last season, City as it turned out, didn't need a disciplinarian to get their players in line. All that was required was the calmness, subtlety and understated genius of Manuel Pellegrini.
How do you think Pellegrini has fared? Leave your comments below or discuss with the writer on Twitter @BrendonNetto.
How do you stay up with football when on the move? With http://m.goal.com –your best source for mobile coverage of the beautiful game.