The air was ripe with disbelief the last time Arsene Wenger's side visited Stamford Bridge. The Gunners ran out 5-2 winners that afternoon as Chelsea stood stunned. Currently with the latter's fragile home form, anything is possible as the two sides meet yet again in the Barclays Premier League. Have a look at what the fans had to share on this one..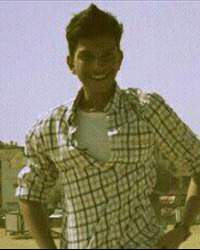 Alex Knight (Arsenal supporter):
An Arsenal vs Chelsea derby without Drogba is always one a Gooner looks forward too. Like Fabregas recently said "We always attack attack attack.. and then Drogba scores". Drogba has always been an Arsenal killer and a game without him would be one I look forward to. And with what happened in the reverse fixture earlier in the season, Arsenal would be looking to overturn it and get a win in this game. Two errors and two goals. And that cost us the game. So if Arsenal can curb their defensive lapses, we can surely win this. Our attack is in excellent form and the show at Swansea was excellent in creating chances but finishing them off was a problem. Still, This London Derby is one to look forward to and I am going for a 1-2 win for Arsenal.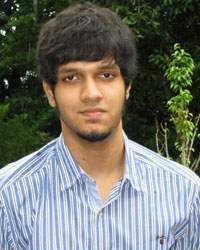 Prithvi Prasad Menon (Chelsea supporter): C
helsea have been doing quite well off late. Surprisingly their away form has been better in the last few games. Since the 8-0 rout against Aston Villa at the Bridge, we haven't seen a serious home performance against the likes of QPR and Southampton. Their recent home drought is sure to end this weekend when Wenger's troops face the Blues. Arsenal's defence has been haywire all season and apart from Podolski I dont see a big threat to Cech and his back four. Chelsea are going to force their way back into the title race with a routine win against Arsenal! A chelsea win is written all over the fixture, so brace yourselves Arsenal fans!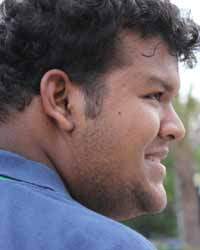 Shravanth Vijayakumar (Arsenal supporter):
It's London's only Champions League winner versus London's most successful club. Personally I feel its two of the league's best midfield lineups locking horns. The match will be won or lost by either side in midfield. The tussle between Wilshere and Ramires will be key. With Wilshere's magnificent display against Swansea he will be determined to continue his great form heading into this crucial encounter while Ramires on the other hand hasn't been at his best this season. Yet he is one of the most dangerous box to box midfielders in the league, second only I believe to Yaya Toure. Another battle will be between Juan Mata and Abou Diaby. The Spanish wizard has been weaving his wand all season long, proving his doubters wrong with some jaw dropping perormances, while it will be Diaby's job to stop him. While he is underrated, injuries have straggled his good form but he remains as one of the talents in midfield, quite similar to Ramires. Also whether Torres or Ba start will be a huge factor. With Chelsea misfiring at home and Arsenal on a good run, I believe the Gunners will clinch it by 2-1.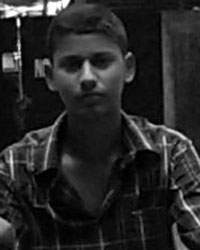 Vishal Vijay (Chelsea supporter):
Arsenal will want to get back on track after their loss to Manchester city last week whilst Chelsea would try to fight hard because of their draw against Southampton. But this is a very different Gunners side. Both teams have equal chances of winning the game. Rafeal Benitez, the chelsea manager will make a massive fitness gamble on key defender John Terry. On the other hand, the young Arsenal side would try to get one over Chelsea by overpowering them through their energetic and gifted players.
#Staytuned
Aina Hassan (Arsenal supporter):
I think we can beat Chelsea. The last time at the Emirates, they won by a clever goal from Torres and another from Mata.
Gervinho was exceptional for us and he scored a spectacular goal. This was our first defeat and it hurt a little. This time around we have Cazorla, who can match Mata and produce the winning passes. so we will win this one. Oops John Terry may slip again.

Kevin Kharkongor
(Chelsea supporter):
Both teams have had a pretty much mixed season so far. While we had an amazing start, Arsenal never really got off. Both Benitez and Wenger will be vying for a win. With Ba, we look dangerous again but Arsenal too have looked impressive with Walcott reviving his form. I think the match will pretty much go down the wire. And Wenger will definitely be hoping to get back to winning ways as with Arsenal, one can never say. So I think I'll go with a draw on this one.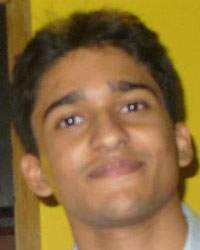 Vaibhav Krishna (Arsenal supporter):
Chelsea have managed just one win at home since Benitez took interim charge and Wednesday's 2-2 draw with Southampton followed defeats to QPR and Swansea. The fans clearly giving no support to the Spanish manager, Arsenal look like the team to return home with all 3 points. Arsenal are on a high after a Wilshere scorcher against the Swans sent them to the 4th round of the FA cup. Also,with Theo Walcott signing an extension, the fans have every reason to travel the short trip to the bridge and get behind their team. Arsenal are clear favorites for all 3 points if not a respectable draw.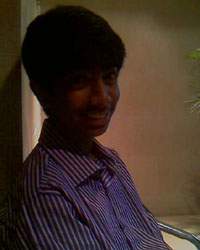 Vidhun Sankar (Arsenal supporter):
Both Chelsea and Arsenal have been inconsistent the entire season and it definitely will be a tough one to decide a winner. Chelsea must be weary of the pace of Walcott who has been in very good form recently and with Wilshere's superb performance in midweek along with Cazorla's skill and the fact that Benitez is out of favor at Chelsea, Arsenal will definitely fancy their chances. Expect a high scoring game like last season.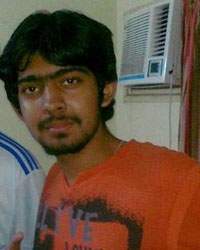 Karthik Thiagarajan (Chelsea supporter):
Rafael Benitez faces a great test today. Not only can he get the confidence back in his side if he were to lead his side to victory, he can get his team on track towards a 3rd place finish. This could also silence the boo boys as they view the London derby as something serious in recent years. Meanwhile Arsene Wenger needs a victory to enhance his bid for a champions league spot. Arsenal will be missing out on Arteta which is a huge blow for them. Chelsea on the other hand will see the return of John Terry which provides them with a good pre match morale. This game is a must win for both teams and could turn out to be one of the games of the season. As for the scoreline, even Gary Lineker wont be trying to predict this.


Venkat Mukundan (Arsenal supporter):
In my opinion, Arsenal have a slight edge in this North London derby. Arsene Wenger seems to have steadied the ship, and things are looking good for the Gunners. However, given Chelsea's tremendous attacking talent, they could rip apart any defence as Aston Villa found out! Dont be surprised if this weekend North London derby turns out to be a goal fest! Prediction: Chelsea 2-4 Arsenal.
How do you stay up with football when on the move? With http://m.goal.com –your best source for mobile coverage of the beautiful game.