---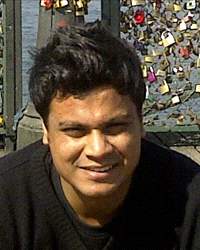 BY ADITYA BAJAJ |

Follow @adityabajaj

---
With Milan totally dominating Juventus when the two sides met last week at the San Siro, a couple of moments defined the game and ultimately the result. Seconds before half-time, a nicely laid pass by Carlos Tevez helped create the opener before his beautiful strike from 25-yards out sealed an unusually tough, but routine victory for the Bianconeri who took home three points from a game where they were a distant second to the Rossoneri.
But that's Carlos Tevez for you – a game changer who sometimes only needs to sniff the ball to unleash moments of magic like the one against Milan and many more throughout his career.
He's a big game player, and one suspects that any national team coach months before the World Cup would love to have a player of his pedigree on board the flight to Brazil this summer. Not, of course though, if the coach happens to be Alejandro Sabella.
Despite the obvious burst of talent and ability, the Albiceleste coach is yet to pick the former Manchester City striker for Argentina ever since he took over from Sergio Batista in 2011. Tevez has been in fine form hammering in 15 goals in 26 Serie A games for Juventus this season but his purple patch seems to have had no effect on Sabella who once again chose to ignore the forward for the just concluded friendly against Romania, in what was the last round of international friendlies before the final roster for the World Cup is announced in May.
For Tevez, it's always been more about his personality than ability as far as the national team is concerned. Poor form and string of bad performances in the qualifiers barely mattered, as Diego Maradona chose to take Tevez to South Africa four years ago. After all, the former Argentina and Napoli legend shared the same connect with the Argentine population as Tevez. Both players refused to fall prey to poverty in Buenos Aires and both went on to shine for Boca Juniors during their careers. They rightfully personified the people of Argentina, who saw themselves in the pair and hence the emotional connect with the people of the country.
Once Sergio Batista replaced Diego Maradona however post the debacle in Africa, Tevez was again on the fringes of the national team and his good form with Manchester City mattered little. Batista tried to replicate the Barcelona model of football revolving the team around Lionel Messi, who around that time was not really perceived as warmly as he is now by the people of his own country given his history with Barcelona and a failure to reproduce his club form with the national team.
Tevez on the other hand, openly protested Maradona's sacking but days before the Copa America in 2011, public outcry and political pressure forced Batista to pick the mercurial striker for the tournament that was being hosted by Argentina.
But that penalty miss against Uruguay in the quarter-finals and soon after the public outburst with Roberto Mancini in that famous Champions League game against Bayern Munich in September, 2011 made it easier for Batista's successor – Sabella to comfortably snub the former West Ham United player who is yet to don the national jersey ever since his appointment that year.
Several reasons have a played a key role in Sabella's decisions.
One has been the continuous instability that has surrounded Tevez' career over the past several years with the player sending mixed signals every now and then about his unhappiness and his desire to continue playing before he signed for Juventus this summer. Tevez had openly expressed his wish to retire from football altogether after his altercation at Manchester City. He allegedly told Sir Alex Ferguson the same when he was at Old Trafford that he intends to play for four more years when he was all of 26 years. For a coach looking to build a side for the World Cup, surely these were no signs of a stable player regardless of the talent.
Problem of plenty | Argentina have plenty of options upfront to continue ignoring an in-form Tevez
Then there was the sudden upswing in Messi's form with Argentina post Sabella's appointment. Often criticised for putting in more effort for Barcelona than the national side, La Pulga Atomica has very quickly overturned the negative views in his homeland having scored 21 goals under Sabella, reproducing his club form for the country. Messi's form meant Argentina cruised through the qualifiers for Brazil 2014 and the positive string of results has helped Sabella overlook the political pressure to include Tevez unlike his predecessor.
Apart from Messi, Sabella has been spoilt for choice upfront with players like Gonzalo Higuain, Sergio Aguero, Ezequiel Lavezzi, Angel Di Maria, Rodrigo Palacio and Erik Lamela all in for a place in the squad and Tevez' absence has been rarely felt despite his sparkling form.
That Tevez is more popular than Messi in Argentina is no hidden secret, but currently the national team is revolving around the latter and as often reported, the two can barely player together despite the clear mutual respect (or the lack of evidence of anything but that) they share for each other.
One option could be to use Tevez as an impact substitute if not a starter, as he is any day an upgrade over the likes of Palacio, Lamela and Javier Pastore and at par with the others, but there have been enough evidence of him being a grumbler whenever named among the substitutes in the past. He openly voiced his discontent at being benched by Sir Alex Ferguson back at Manchester United and his refusal to come on as a substitute against Bayern Munich while at City was a direct result of his protest for not being named in the first eleven by Roberto Mancini.
Surely, Alejandro Sabella has had his reasons and things have panned out well so far but Carlos Tevez looks more settled than ever before in Italy and that has translated onto the pitch this season. Despite all the troubled and polemic past, his form warrants him a ticket to Brazil but all signs are that that may not happen after all.
With Zlatan Ibrahimovic set to miss the World Cup and Radamel Falcao's uncertainty to recover in time from injury for Colombia, Carlos Tevez's absence will be another setback. Already 30, this could be his last chance to represent Argentina in the golden tournament of football and that's a tragedy.
Tevez remains a hero for the Juventus fans regardless of what happens when the final squads are announced in May, but his absence from the national scene – should Sabella not change his mind - will be most keenly felt by the people of Fuerte Apache, his neighbourhood in Argentina where he has been immortalized with a giant mural that inspires a lot of youngsters to dodge poverty and drugs with the help of football like he did.
For them he is the 'jugador del pueblo' or the player of the people as he is fondly referred to back in his country which explains why he is revered more than any other player in the current team, Lionel Messi included.
With the abundance of attacking talent at his disposal, Sabella is expected to take Argentina far as one of the favourites to lift the prized trophy in July, not least because the tournament takes place in South America. But should he choose to ignore Tevez and should Argentina once again underperform like they have done over the past few World Cups, there are no prizes for guessing the first question he would have to dodge.
How do you stay up with football when on the move? With http://m.goal.com –your best source for mobile coverage of the beautiful game.