Liverpool Football Club (LFC) International Football Academy – DSK Shivajians completed the first leg of their Nationwide Talent Scouting in Aizawl. Around 1000 budding footballers participated in the trials, over the period of four days. 14 boys where shortlisted for the final trials, which will be held in Pune.
Support from the Mizoram Football Association was instrumental in making the first leg of the Nationwide Talent Scouting a massive success. The LFC International Football Academy – DSK Shivajians said they were very grateful to the Mizoram Football Association and their partners in making the leg a memorable one.
Shirish Kulkarni, Director of LFC-DSK Academy, said: "The way Mizoram has responded to our initiative is magnificent. The passion seen and felt throughout the trip has been nothing short of spectacular. We do believe that we were able to bring Liverpool FC closer to the people and hopefully, all the participants returned with memories that they will cherish for years to come."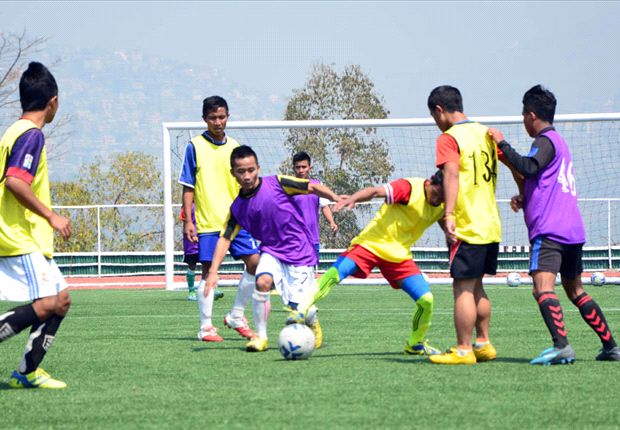 Ardeshir Jeejeebhoy, CEO of LFC-DSK Academy, shared a similar thought: "The response was overwhelming. I hope we were able to bring the Liverpool FC experience to Aizawl and were able to introduce boys from Mizoram to the 'Liverpool Way'."
The six city scouting tour will now move on to Shillong in search of more budding football talent. The trials will be held from 9.00am to 2.00pm at FIFA Turf Ground, from 24th March, 2014 to 27th March, 2014. Registrations can be done online or at the venue.

The first of its kind in the country, the LFC International Football Academy – DSK Shivajians is a groundbreaking move to establish India's first International Club Residential Academy.
DSK Shivajians FC joined hands with the LFC International Football Academy and created a unique platform to ensure development and promotion of the sport in India. This ground breaking partnership is aimed at providing budding football stars across the country with the best guidance under qualified coaches from LFC.
The amenities at the Academy include a state-of-the-art gymnasium, swimming pool, games room, lecture theatre and medical facilities. Fully staffed with assistant coaches, physiotherapists, nutritionists and kit men, the Academy will have two new football pitches, one artificial turf which allows the players to continue their training in extreme weather conditions while the other will be a natural turf. The accommodation facilities are second to none with a room provided for each player along with all other necessary amenities including food and laundry services.