With a history of bringing discipline, passion and success to smaller FIFA national teams across the world, Englishman Gary White has a record of overachievement with every team he has helmed and is seen as one of the world's up-and-coming elite coaches.
Starting in September, Guam's head coach and technical director will share his thoughts on elite coaching in an exclusive bi-weekly column for Goal. In this interview Gary introduces himself, his coaching philosophy, and his aspirations.
What inspired your switch from playing to coaching?
I was about 20-21 and had already done some coaching for the Hampshire Football Association working with primary school kids. I didn't want to be 35 with banged-up legs and knees, having to start over again, so I decided to get a head-start against the players who I'd be going up against when they eventually retired.
You were 24 when you took your first coaching job in the British Virgin Islands; was it difficult to coach players who were older than you?
The Virgin Islands seemed like a perfect scenario where I could learn my craft and be in a very beautiful country. I was dealing with players in their late 20s or early 30s. They want to listen to somebody who's confident and believes in what they're saying. Once you get their attention in terms of how you run training sessions, the age part gets lost because they respect you as their coach.
After your success there you spent eight years coaching the Bahamas national team; what sort of philosophy did you implement there?
What you need to do in any country is mix the culture and get the most out of the players that you're working with. It's important to embrace the local culture into whatever philosophy you put in place so that people in that country can relate to it. That's what I've had success with; is to spot what each country needs because they have different needs and wants.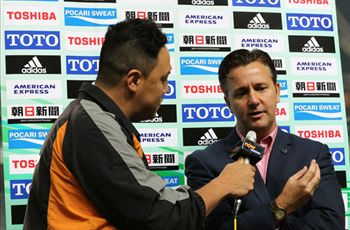 Do you find as an observer that some foreign coaches struggle to understand their team's footballing culture?
I think some countries, even big countries, are missing a football DNA. Everyone wants to play like Spain or Barcelona, but not every country has that kind of player. I think it's important that you merge the community and the culture of the country into whatever playing philosophy you bring.
What's been the key to your success with Guam's national program?
What I've been able to do is install a belief in the players: let's try to win every game, let's play attacking football, let's not just sit back and try to keep the score down because that was the message they were getting prior. From that we've gone up 20 places in the World Ranking, the highest spot in the history of the federation in a very short time, we're getting more and more competitive every time we play.
Describe the FA certification program that you recently completed.
The FA wanted to put together a two-year pro license level program where they bring in the elite coaches under the age of 40 and put them through a rigorous program at the same level as the UEFA Pro License, and at the end of it have 16 younger coaches who would be able to one day take over the National Team or coach in the Premier League.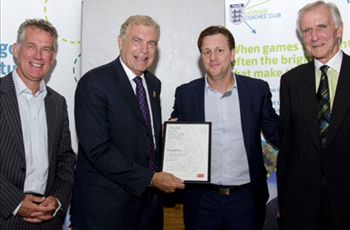 You've discussed your desire to coach in Japan, what about the country and the J-League appeals to you?
The entire Japanese culture appeals to me. I've worked with Japanese players before and they were so willing to get better and I think if you've got a group of players who have the mentality that they want to learn and they want to get better, and they're involved in something bigger than themselves, they can have success.
What can our readers expect from your new column?
The point of this column is to discuss the elite game management issues. We're going to delve deep into how elite coaches work, how elite teams work, and try to give a nice picture of elite football at the highest level in terms of tactics, strategy, preparation, philosophy, and try to give readers a look into that world and what coaches have to pay attention to to be successful.