Well the
World Cup
is over for
England
for another four years, and their 4-1 defeat at the hands
Germany
was perhaps the slap in the face that the players have deserved over the past weeks.
Unquestionably, one of the biggest talking points from the match was the decision, or lack of one, surrounding Frank Lampard's 'goal', which would have levelled the match at 2-2 shortly before the end of a first half in which Germany had dominated for large parts.
MORE...
With much of the nation lost for words following full-time in Bloemfontein,
Goal.com
looks at those who have had their say on England's biggest ever defeat at the World Cup finals.
WHAT THEY SAID ABOUT... THE PLAYERS

"They've let Capello down, and they've let the English public down"


- former England captain Alan Mullery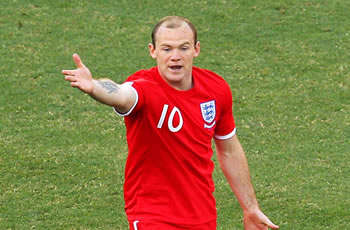 "The big hope was Wayne Rooney but he has not performed at all for four games."

- former Liverpool captain and BBC pundit Alan Hansen
"You keep talking about these world class players, and they're not. Wayne has the best chance but he still hasn't done it on the world stage."

- former Manchester United captain Roy Keane

WHAT THEY SAID ABOUT... CAPELLO
"We've got the best man for the job. It's not his fault. He'
s done a good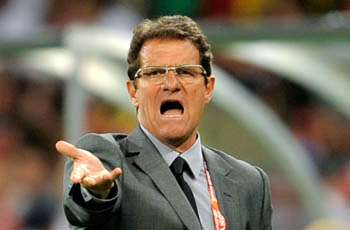 job, he needs to get on with it. I hope he stays
and I think he will stay."
- FA board member, and Bolton Wanderers chairman,
Phil Gartside


"This kind of lapse has become depressingly common under a succession of managers. Whoever is in charge, the players seem incapable of producing their best on a consistent basis."


- former Arsenal and England striker Alan Smith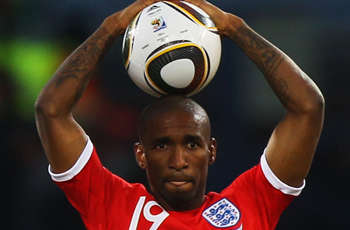 "The Germans were better than us. Then, at 4-1, we needed a goal and we took off Defoe and sent on Heskey!"
- Tottenham manager
Harry Redknapp
is baffled by the substitution of his side's striker, the only front man to score for England in the World Cup
"To keep criticising the manager is crazy. Capello is a brilliant manager, the players have to look at themselves. They get away with murder."

-
Roy Keane
, never one to hold back, the England players should count themselves lucky he wasn't in the changing room.


WHAT THEY SAID ABOUT... LAMPARD'S 'GOAL'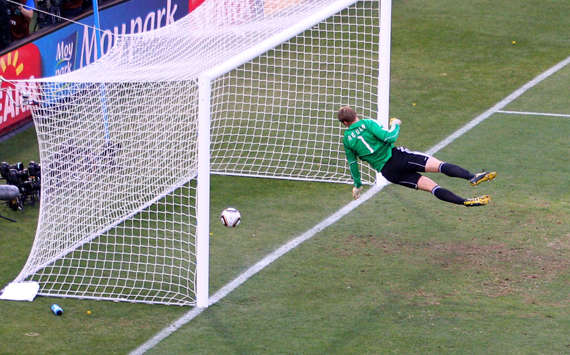 "I don't understand the [lack of] technology. With it we don't stand here and talk about 'goal or no goal', I can't understand why."


- Fabio Capello suddenly masters the English language to voice his disgust


"Technology has got to come into the game. We saw the replay seconds after it happened. It wouldn't slow down the game at all."
-
Harry Redknapp
hopefully realises that this will be used against him in evidence if he ever complains about it affecting his own team in the future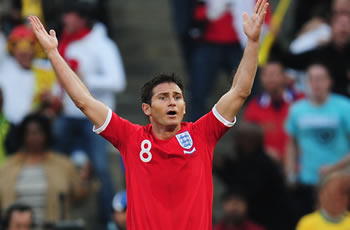 "If Lamps' goal had stood it would have been 2-2 and then the game would've turned on its head. We'd have been at full throttle. I'm sure we'd have gone on to win it."
- injured England captain
Rio Ferdinand
, watching (presumably a different game from everyone else) at home
WHAT THE GERMANS SAID...
"There are so many alpha males in the squad and it is difficult to have so many alpha males and roll in the same direction but you don't only need chiefs, you also need Indians, those willing to do hard work."
-
Thomas Mueller
scored in Sunday's 4-1 win, and the German has fired another shot at England.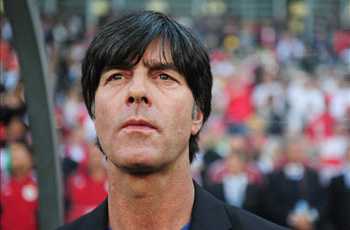 "We knew their two midfielders Gerrard and Lampard get forward to support the attack, so we knew that there would be space. We wanted to force Terry to come out of defence to create spaces between the defenders."
- Germany manager
Joachim Loew
sounds like someone who did his research. That'll never catch on...
"Maybe the England team underestimated us because our players aren't as famous as theirs."

- Germany captain
Philipp Lahm
,
who plays for Bayern Munich, 'affectionately' known as FC Hollywood
WHAT THE PAPERS SAID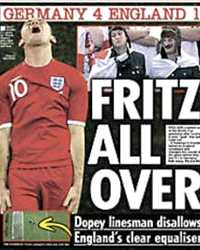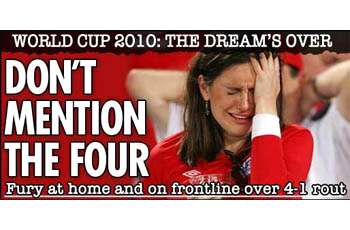 - The Daily Star, left, and the Sun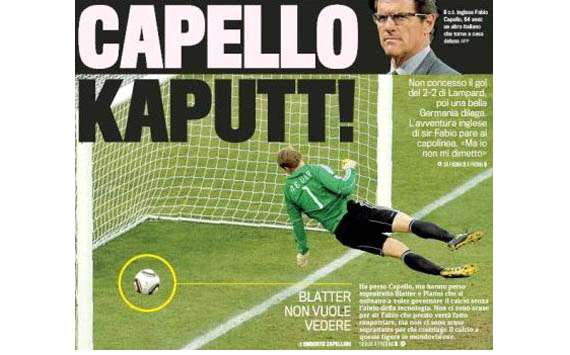 - Italian sports daily Gazzetta Dello Sport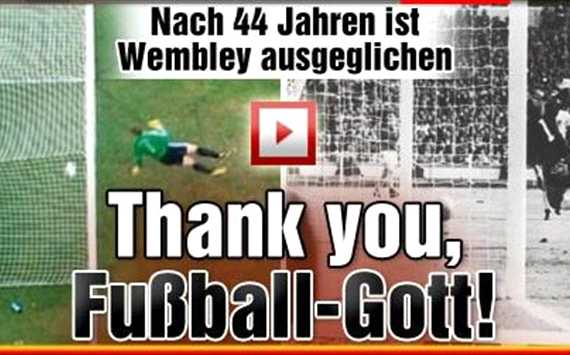 - German paper Bilde, no translation needed...