Louis van Gaal was in impressive form as he was finally unveiled as
Manchester United
manager, 377 days after David Moyes sat in the same chair and gave his thoughts on replacing Sir Alex Ferguson.
Moyes, of course, was gone in April following a terrible season in which the reigning Premier League champions would eventually finish 7th and outside of the European places.
The Scot was increasingly ridiculed during the campaign for his press interactions, which rivalled his team's performances in the uninspiring stakes, and it was quickly claimed by fans and media alike that the Old Trafford job was too big for him.
If Thursday's press conference is anything to go by, it will not be too big for Van Gaal. Below, you can read his thoughts on taking over 'the biggest club in the world', and how Moyes compares from his first day as United boss in front of the press.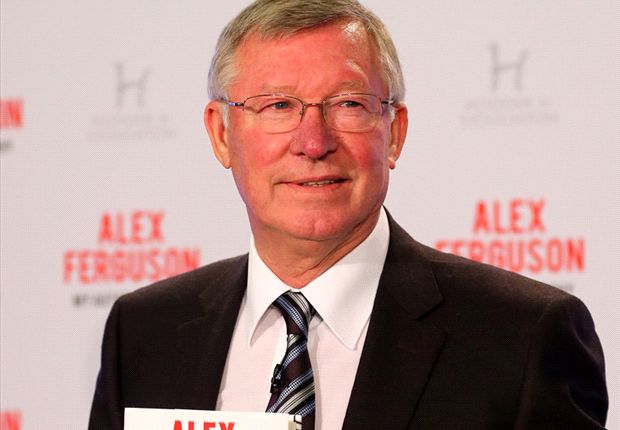 Moyes never managed to escape Ferguson's shadow during his short spell at Old Trafford, and he made his admiration for his countryman clear from the first day, even if he cast himself as very much the understudy.


MOYES:
"It was incredible when I met him. Within half an hour he was talking about the squad and the players and the staff and it was a period for me I couldn't believe it. At that time I was sworn to secrecy because Sir Alex wanted to keep his retirement private until the right moment.
"I only knew a couple of days before we played Liverpool when I got the call. He said a lot of things to me about the club and how great it was, the people who worked for it and felt I could take it on. He told me things that could be improved on as well so he was very honest.
"I'm inexperienced in a lot of things and there were some brilliant managers who could have quite easily taken this role but the biggest confidence I got was that Sir Alex Ferguson said to me "you're the next Manchester United manager"."
VAN GAAL
: "I have a strong personality and every year I have managed that has confirmed that philosophy. Sir Alex has a strong philosophy and he was confirming that because he won a lot of titles. I hope I can do that.
"Of course, he called me to congratulate me and we have spoken over a cup of coffee. We were always invited to the elite with Uefa. We know each other very well and I will drink coffee and wine with him, we would drink until the lights came on. So yes, we will talk and have some coffee and some wine, maybe the best wine I could ever imagine."
Asked if he would be adding to the acuqisitions of Luke Shaw and Ander Herrera, Van Gaal was keen to put his stamp on the summer business.


VAN GAAL:
"I don't know the players who I haven't trained and coached. I want to see what they can do, then I might buy other players. Shaw and Herrera were already on the list and I gave my approval. I want them to buy into my philosophy."
His predecessor was not so confident of brining players in before the 2013 pre-season tour of Asia.
MOYES:
"I've only been the manager since July 1, so before that there's been the month of June where I've been able to look at things but it does change - it's a different window we'd have been shopping in at Everton compared to where we're shopping now at Manchester United.
"I'll try. I couldn't honestly say yes but I will try if possible. Time is closing in a little bit just now."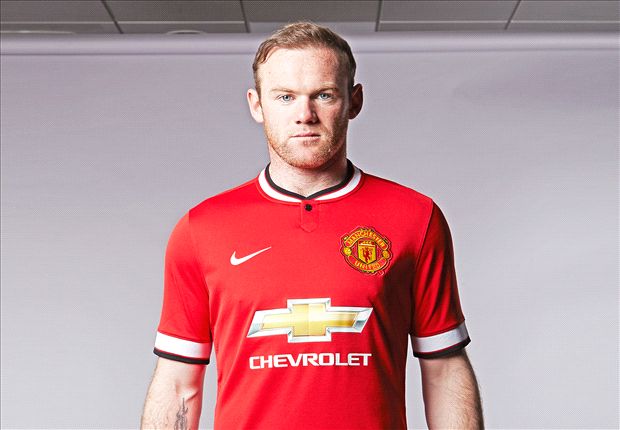 Moyes was keen to make Wayne Rooney the main man at Manchester United, something which would eventually upset Robin van Persie and land the English striker a contract worth more than £300,000 per week.
The Scot's feelings towards his former Everton protege were clear from day one...
MOYES:
"He is a Manchester United player and will remain a Manchester United player. I've known Wayne since he was 16. I've had several meetings with Wayne. He's training brilliantly well. He's come back in good shape and I'm really looking forward to working with him. What we're looking to do is see how we can get Wayne Rooney scoring those goals, which will challenge the likes of Bobby Charlton and Denis Law's numbers.
"We are working and trying everything to get Wayne to the level where we think he should be. Not only that, this country will have a World Cup to play in next year, so for everybody's benefit, we are trying to get him back to the Wayne Rooney we all know."
VAN GAAL:
"It's important that we have players experienced not in age but as human beings."
Moyes often made a lot of the step up from Everton to Manchester United, and it was never more clear than when he discussed his hopes for his first season.
MOYES:
"At Manchester United, you have to go for everything, you attempt to win everything, maybe you miss out at times but you attempt to win all the trophies.
"I've done it everywhere else I've been and I'll certainly do it here because I've got a bigger squad, quality players and a club with a tradition who have been used to winning trophies.
"This club's about winning trophies. It's something I'm looking forward to doing. I'm hungry to do it, I'm hungry to try to succeed, but I won't change myself, I won't change me, I just want to get that first win on the board."
Like Moyes, Van Gaal was too canny to give any predictions, would did give an insight into his competitive streak.
VAN GAAL:
"To me the challenge is always first, not fourth, but it depends on how the players and the manager click.
"Can I fulfil that expectation? I think I can, but because of the greatness of this club it's much more difficult. This club is guided in the commercial way and we have to fulfil that. That is not always possible. That is my big challenge after two days but maybe that will change after the US tour."
On coaching 'the biggest club in the world'
MOYES:
"I didn't get a chance to say yes or no, I was told I was the next Manchester United manager by Sir Alex, so for me that was enough.
"So, as you can imagine, the blood drained from my face. I was really shocked. More shocked that Sir Alex had chosen to retire. But inside I was incredibly thrilled that I was going to be given the chance to manage Manchester United."
VAN GAAL:
"I have coached Barcelona who are number one in Spain, I have coach Ajax who are number one in Netherlands and Bayern Munich who are the biggest in Germany. Now I am at the biggest in England."