DEBATE
By Shikharr Chandra & Brendon Netto
Juan Mata is said to be close to joining Manchester United from rivals Chelsea with a medical expected on Thursday. The Spaniard, who was named Chelsea's Player of the season for two consecutive years, hasn't seen much game time under Jose Mourinho and is understandable frustrated as he hopes to make it into the World Cup squad of Spain this June.
The Portuguese's manager's decision to keep Mata out of his plans so far has worked as the likes of Willian, Oscar and Eden Hazard have upped the ante. On the other hand, Manchester United are desperate to land a marquee player which shall spur their season which is a on a decline in order to finish fourth in the Premier League.
But is the transfer the favourable for all parties and should it go through? Below, two
Goal
editors give contrasting views as to whether the move makes sense or not.
"Never sell your star player to your direct rivals"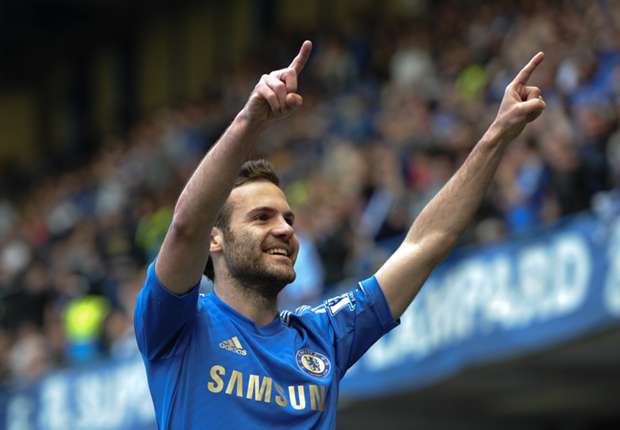 By Shikharr Chandra
If there is one thing Chelsea and Mourinho must have learnt from the summer transfer window, was that never sell your star player to your direct rivals. Manchester United are in a state of rebuilding right now and have so far had a disastrous start to life under David Moyes. The club needs a massive revamp in order to once again compete with the big guns in the league.
So, why should Chelsea not sell Mata to United? For starters, Mata will definitely inject that much needed freshness and creativity in the attack United are lacking at the moment. He is definitely an upgrade to almost every creative midfielder United have in their ranks at the moment and if the Spaniard can come up with even an ounce of what he did at Chelsea in his first two seasons, Moyes might have finally found himself a much needed saviour.
United's resistance to sell Wayne Rooney at the start of the season has so far turned out to be the turning point in the two clubs fortunes. Rooney's introduction at Chelsea, would have meant that the club would have strengthened themselves in an area where they needed the most and would have further boosted their chances of winning the league. More importantly, losing Rooney to Chelsea would have meant a more bigger loss to United considering how well the English forward has played for them over the years.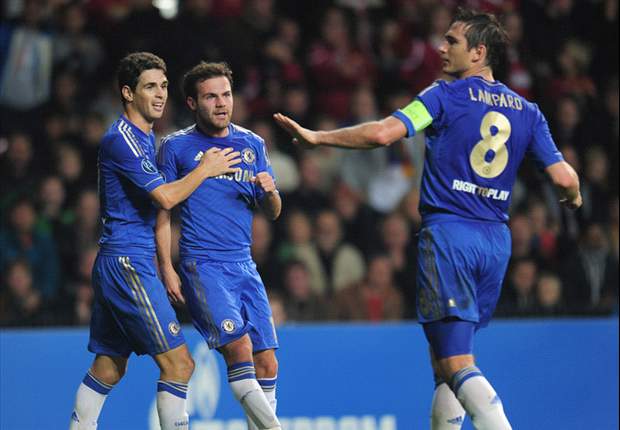 So, have Chelsea not learnt anything? Even though Mata might not be Mourinho's go-to player at this stage but the Spaniard is still one of the finest playmakers in the world football today and his presence in the starting eleven for any side would be a major boost.
Also, selling Mata after the sale of Kevin De Bruyne will end up leaving Chelsea short on options in the attacking midfield department, who would have thought that? The Blues will have four possible options to choose from in the present squad and with the Champions League set to resume next month followed by the busy period in the domestic cup and league as well, Mourinho might have a conundrum in his hand. Although they are said to have moved for winger Mohamed Salah of Basel, Mata's absence will always be felt.
Statistics suggest Mata is still invaluable at Chelsea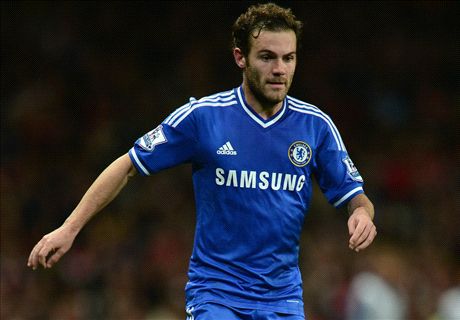 Since the start of the last season, Juan Mata has created the same amount of Premier League chances (125) as Frank Lampard & Oscar combined.
Juan Mata was directly involved in 33.3% of Chelsea's Premier League goals last season, more than any other player.
Juan Mata has created a chance every 28.5 mins since joining Chelsea. Only Silva has created chances more frequently (23.6 mins) in the EPL.
(Stats via Squawka.com)
Another question that's pending, is how exactly does Juan Mata fit in this United side if he does join the Manchester club? The quoted price of €50m is huge and if the deal does go through United would end up breaking their previous transfer record fee of €35m for Dimitar Berbatov, so it is natural that Moyes must extract the best out of Mata.
Mata will be a huge loss for Chelsea especially at this point of the season and selling him to your direct rivals could end up haunting Mourinho, but is he the answer to United's questions?
Mata flourished last season playing in the number 10 role right behind the striker, but presently that spot is occupied by Rooney. United have the likes of Shinji Kagawa and Adnan Januzaj to fill in that role as well.
Playing Mata ahead of the likes of Ashley Young and Antonio Valencia will obviously be a better option but will Moyes be able to extract the best out of the Spaniard in that case? Further playing him as a left winger will leave Evra exposed on more than one occasion given the Spaniard's inability to track back.
Mata will be a massive buy for United and surely a stepping stone for their revival under Moyes, but is he really what they need now? Further will Mourinho really strengthen a side that is so low on confidence and look to give them a way back?
Follow Shikharr Chandra on

"A player of his calibre has been criminally wasted on the bench"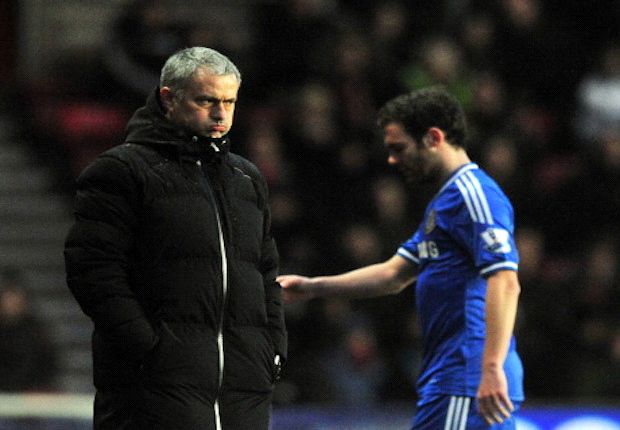 By Brendon Netto
Juan Mata's proposed move from Chelsea to Manchester United may not have made sense at the start of the season but certainly does now as circumstances have changed.
United lie seventh in the Premier League and are in real danger of missing out on a Champions League spot. At the moment, they can't exactly be too choosy about the type of midfielder they want to sign and need to buy top quality where they can get it.
With Robin van Persie and Wayne Rooney going missing through injury while Michael Carrick endured his own spell on the sidelines, much of the creative responsibilities have fallen on their 18 year-old prodigy, Adnan Januzaj.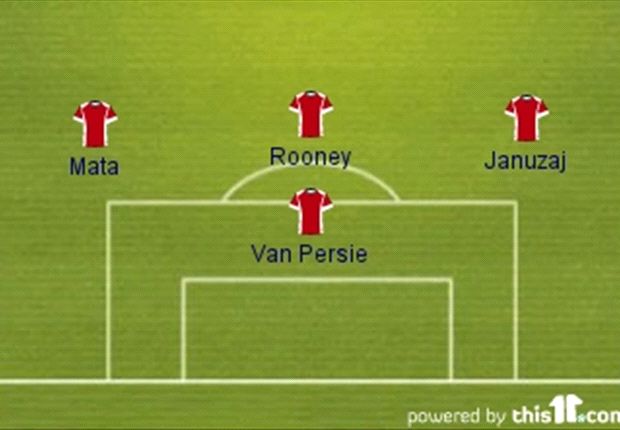 Mata would complete a devastating front four for United
While the youngster has done well to produce that bit of spark in the final third just like Danny Welbeck stepped up in the goal-scoring department, their efforts haven't been enough as United have now lost 5 out of their 6 games in 2014.
Mata would inject some much needed class and creativity into United, most likely from a wide position with Rooney retaining his number 10 role. Given that he often featured as a narrow winger for Chelsea (a role Shinji Kagawa has struggled in) and is established in the Premier League, he should slot in seamlessly and would definitely be a step up.
If United signed the Spaniard, they would boast three of the top five players in the Premier League assists charts since the 2011-12 season as Mata features in second place behind David Silva while Rooney and Van Persie are thrid and fifth respectively. With Van Persie, Rooney, Januzaj and Mata as their front four, they're bound to score goals despite their shortcomings in central midfield.
Most Premier League Assists since 2011-12

Player
Assists
Chances Created
Goals
Games
David Silva
29
259
14
81
Juan Mata
27
227
18
82
Wayne Rooney
23
140
48
78
Theo Walcott
22
102
27
80
Robin van Persie
20
171
63
87
United would have three of the most creative players in the league
Not only could this boost United's current campaign and help them secure a top four spot, but it could also serve to attract more players of the same calibre in the summer. At the reported price of around £40 million, it is pretty steep but United have had cash burning a hole in their pocket since the summer and at just 25, Mata is in his prime and may well be a fine investment for the future. His signing would also lift the general mood around Old Trafford among the squad and fans alike.
From Chelsea's perspective, they get a massive sum of money for a great player no doubt, but one that's well and truly surplus to requirements. If there's one team that can spare an attacking midfielder, it's Chelsea. Also, Jose Mourinho can reinvest that fee in the summer and possibly reel in a top quality striker or perhaps even another world-class central midfielder. They are already looking to sign Basel winger Mohamed Salah.
United have already played Chelsea twice this campaign and are yet to face Arsenal away and Manchester City at home. With Mata on their side coupled with the return of Van Persie and Rooney, they would certainly have a much better chance of taking points off Chelsea's title rivals.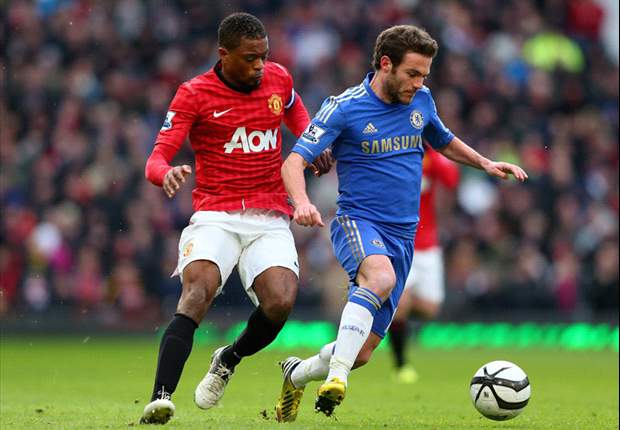 Mata could be the start of United's rebuilding process
Finally, Mata would get back to playing regularly, the importance of which cannot be stressed enough ahead of the World Cup in the summer. With the form of Diego Costa and Alvaro Negredo, a midfielder's place may well be sacrificed in favour of a striker.
Meanwhile, the likes of Isco, Thiago Alcantara, Sergi Roberto and Asier Illarramendi are looking to break into the senior side, leaving Mata's spot under serious threat given that Santi Cazorla, Jesus Navas and David Silva amongst others have enjoyed regular playing time.
Ultimately though, a player of his calibre has been criminally wasted on the bench this season and he deserves to be an integral figure at a big club. He could be the signing that ushers in a new era under David Moyes and it's a challenge he would relish.
What is YOUR opinion on this topic? Leave your comments below or discuss with our experts @ShikharrC and @BrendonNetto on Twitter.

How do you stay up with football when on the move? With http://m.goal.com –your best source for mobile coverage of the beautiful game.