Brendon Netto


COMMENT | England

Follow on
He arrived from FC Porto with huge expectations and even drew comparisons to Jose Mourinho but after disappointing ends to his stints at Chelsea and Totthenham Hotspur, Andre Villas-Boas' foray into English football has been far from 'special'. Even though there's a strong case for his dismissal from White Hart Lane, perhaps it's not fully justified either.
Villas-Boas has certainly made mistakes and deserves his share of the blame for Tottenham's poor form and league position. At only 36, there's always been an air of inexperience that hovers around the Portuguese while he's also a notoriously stubborn tactician.
He chopped and changed the first team at Chelsea in order to incorporate players who suited the style of play he was desperate to implement. However, he was naïve to discard the importance of gaining the respect, confidence and trust of the leaders within the dressing room in order to make for a smooth transition and his poor handling of the situation put him in bad light.
In his determination to adopt a high defensive line, the aging John Terry was sidelined while Frank Lampard was no longer first-choice in midfield. It took courage to make big changes but it was also a tad foolhardy. Not only did he alienate himself from key personalities within the squad, but he also forced the issue from a tactical perspective rather than easing in his new methods.
Perhaps the same can be said of his attempts with Tottenham this season. His side were brutally exposed for employing a suicidal high-line against Manchester City at the Etihad Stadium in a 6-0 mauling. Their full-backs were pushed far too high up the pitch and criminally so even from goal-kicks and with City employing two strikers, they always had numbers forward on the break.
In the aftermath of that embarrassment, he abandoned the ploy when the other Manchester club paid them a visit a few days later and earned a respectable draw. Spurs then seemed to bounce back by picking up back-to-back away wins versus Fulham and Sunderland.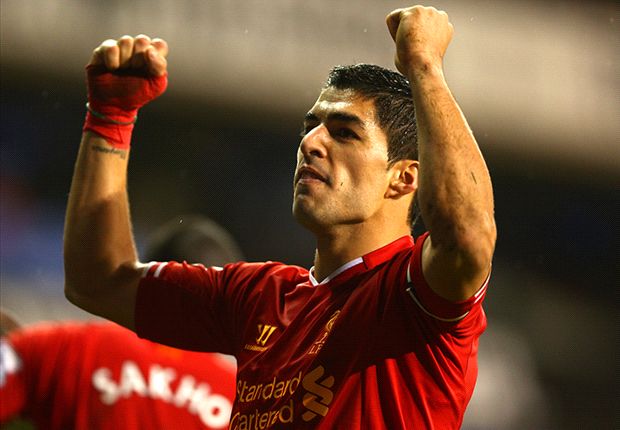 However, just as things were beginning to look up again, Villas-Boas reverted to the problematic high-line against Liverpool and Luis Suarez who arrived in north London in a merciless mood. They paid the price once more as they suffered a 5-0 drubbing in front of their own supporters although most of the credit must go to Brendan Rodgers' men and their Uruguayan captain for the night.
You also have to say that Villas-Boas doesn't exactly make for an inspirational presence on the touchline and seems far from capable of rousing his troops especially when things aren't going their way. He isn't the type to make wild gestures or give a player a real rollicking. He does try to get his tactical instructions across but that's the extent of his impact from his technical area.
What makes Tottenham's current situation so disappointing and the reason why the club's hierarchy has been ruthless is probably because Villas-Boas blew £105 million on seven players in the summer with the departure of the mercurial Gareth Bale raking in around £85 million by itself.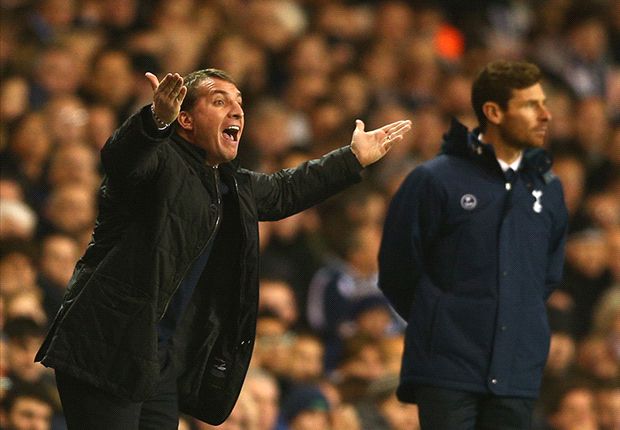 As a result, Spurs possess one of the strongest squads in the Premier League but the fact is their purchases haven't exactly been of the highest quality. Yes, there are big names in there like Roberto Soldado and Christian Eriksen but neither were targets for the very top clubs.
They needed to make an audacious attempt to sign an absolute superstar in order to replace the class and aura of Bale. Signing seven excellent but second-tier players wasn't the answer and Villas-Boas must bear some of the blame for that.
Granted, it was always going to be difficult for them to attract the cream of the crop without Champions League football but with the noises Suarez was making in the summer, perhaps they could have tested Liverpool's resolve with a bid over £50 million instead of dishing out £26 million each for Soldado and Erik Lamela.
With Bale on his way to Real Madrid, why not make sure Angel di Maria or Karim Benzema make the switch to White Hart Lane? Could they have made a move for another big name instead? The bottom line is Villas-Boas recruited good players in quantity rather than signing one or two of the highest quality and as a result, he sacrificed that bit of stardust every side at the top end of the table needs.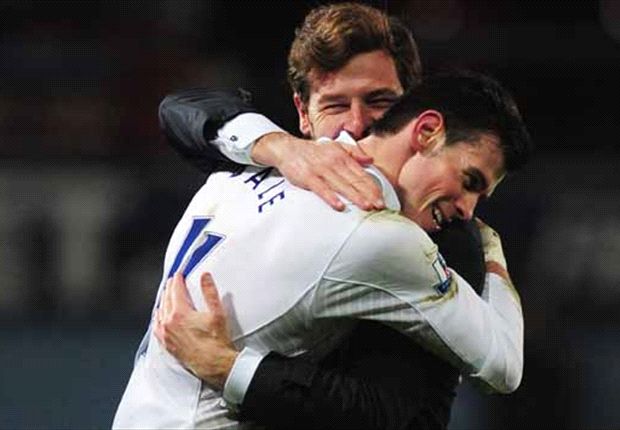 On the other hand, when you step back and assess the Portuguese's time at the Lane, his sacking seems increasingly harsh. Despite his flaws, Villas-Boas has the distinction of achieving the best win percentage of any Tottenham manager in the history of the club (who were in charge for at least ten games) having won 53.7% of his games while previous boss Harry Redknapp comes in second with 49.31%.
Furthermore, having recruited seven new players, perhaps he deserved more than a few months to get them to blend in with the rest. Remember, he did exceptionally well with the squad he had last season, amassing the club's greatest ever points tally in the process and was unfortunate to lose out on a Champions League spot. Meanwhile, the players must also shoulder some of the responsibility. They haven't given a good account of themselves and the manager deserved more from them.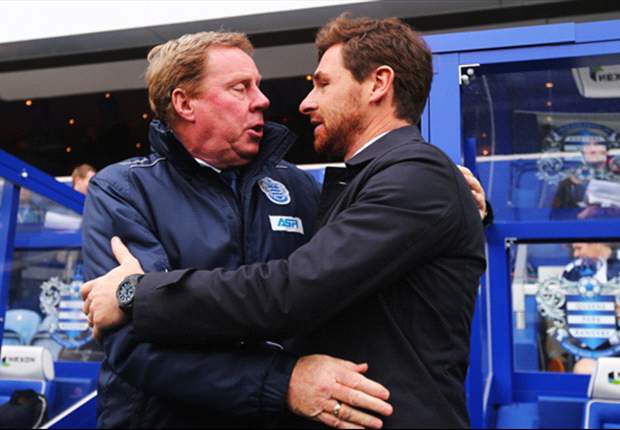 Surely he should have been afforded more time to get things right this time around. Sacking him in December perhaps gives the club time to bring in a new manager and afford him a chance to change things in the January transfer window. However, that only invites more transition at a club that's already in such a phase.
A new coach brings new ideas, training methods and team selection among other things which Tim Sherwood brings to the table after his appointment was confirmed on Tuesday evening.
It is a strange one though, you can see why the former FC Porto manager got the axe but at the same time his untimely departure only seems detrimental to the team. The club's desperation to qualify for the Champions League is understandable after the transfers they've made but changing the manager 16 games into the campaign is hardly the way to do it.
Do YOU think Villas-Boas' dismissal was justified? Send in your thoughts in the comments below or discuss with the writer on Twitter

@BrendonNetto.
How do you stay up with football when on the move? With http://m.goal.com –your best source for mobile coverage of the beautiful game.